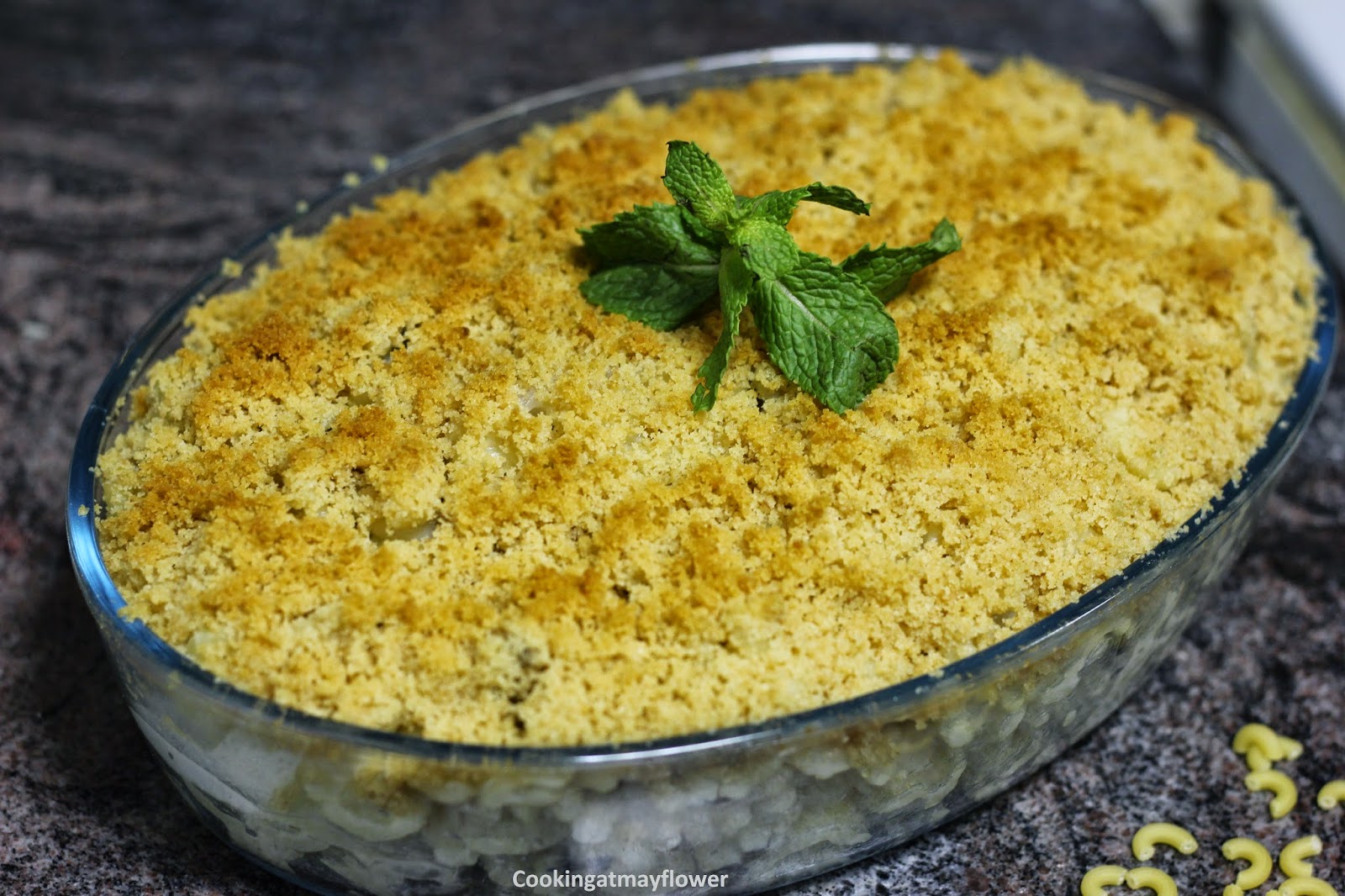 Creamy pasta with mushroom and boiled eggs
Ingredients


Small elbow macaroni – 400 gm
Onion, sliced – 1 No.
Oil – 1 tbsp
For the sauce
Butter – 45 gm
All purpose flour – 2 tbsp
Milk – 1 1/2 cups
Chilli powder – a pinch
Cheddar cheese, grated – 4 tbsp
Button mushrooms – 200-250 gm
Hard boiled eggs – 4 Nos.
Breadcrumbs, soft – 3/4 cup
Melted butter – 60 gm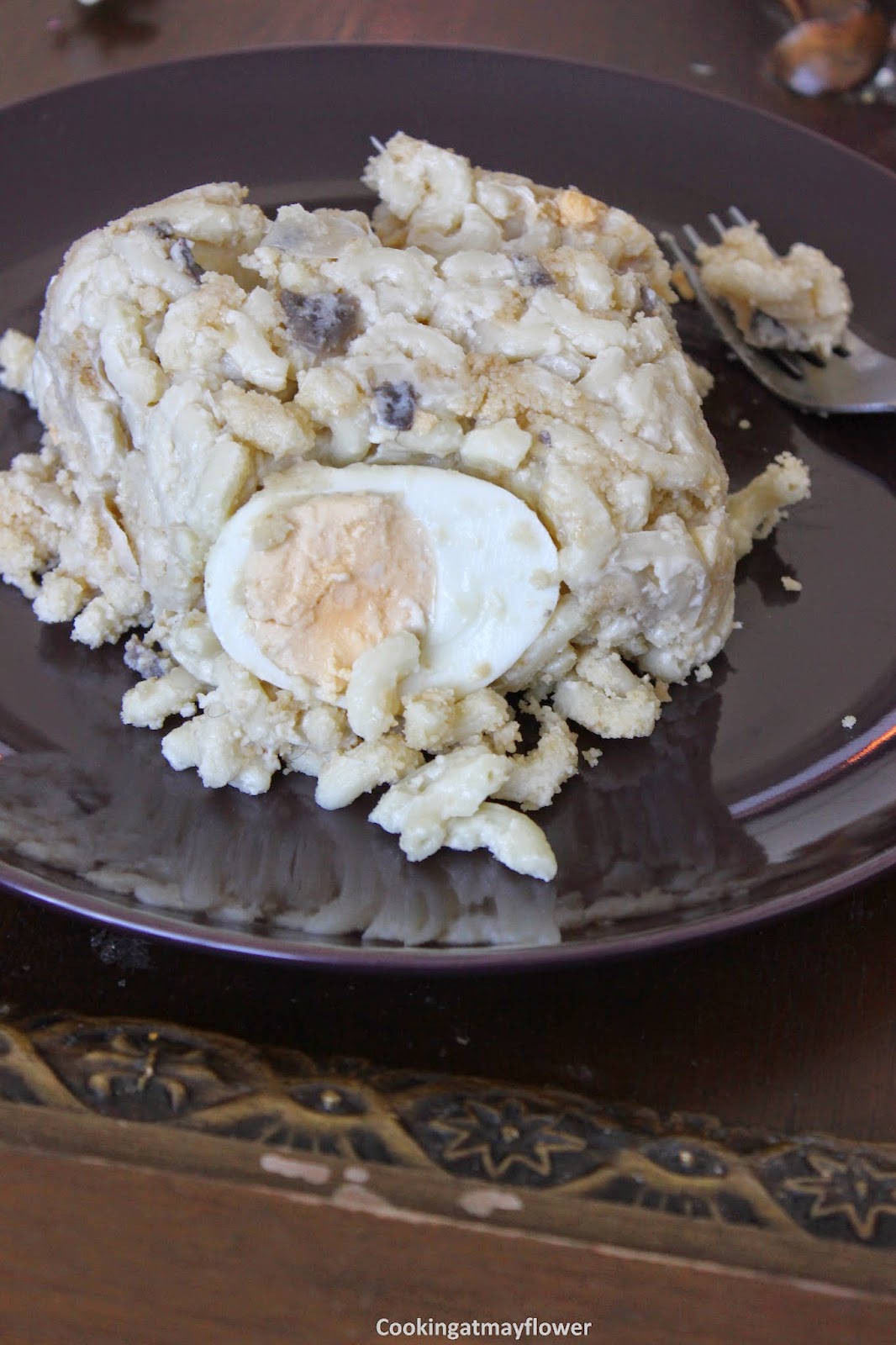 To prepare pasta
Bring a large pan of water and the oil to the boil. Add macaroni and onion and cook until tender. Drain, rinse under water, and drain again.
To prepare sauce
Melt butter in a pan. Add flour and stir for 1-2 mins. Add milk and cook, stirring, until boiling. Stir in chilli powder and cheese, and cook for 2 mins in low flame.
Fry the mushrooms in a little butter until softened.
Mix drained macaroni into the sauce along with the mushrooms.
To assemble


Grease an ovenproof dish. Spoon half the macaroni and onion into the dish. Halve the eggs lengthways and arrange over the top, cut-side down. Cover with the remaining macaroni. Toss breadcrumbs in melted butter until coated. Sprinkle over macaroni. Bake at 190 degrees C until the breadcrumbs give a pale golden color.