An easy meringue recipe to celebrate my 300th post. Thanks to all my blogger friends and readers who encourage me through your comments, mails, and chats. Wish you all a Happy New year ahead.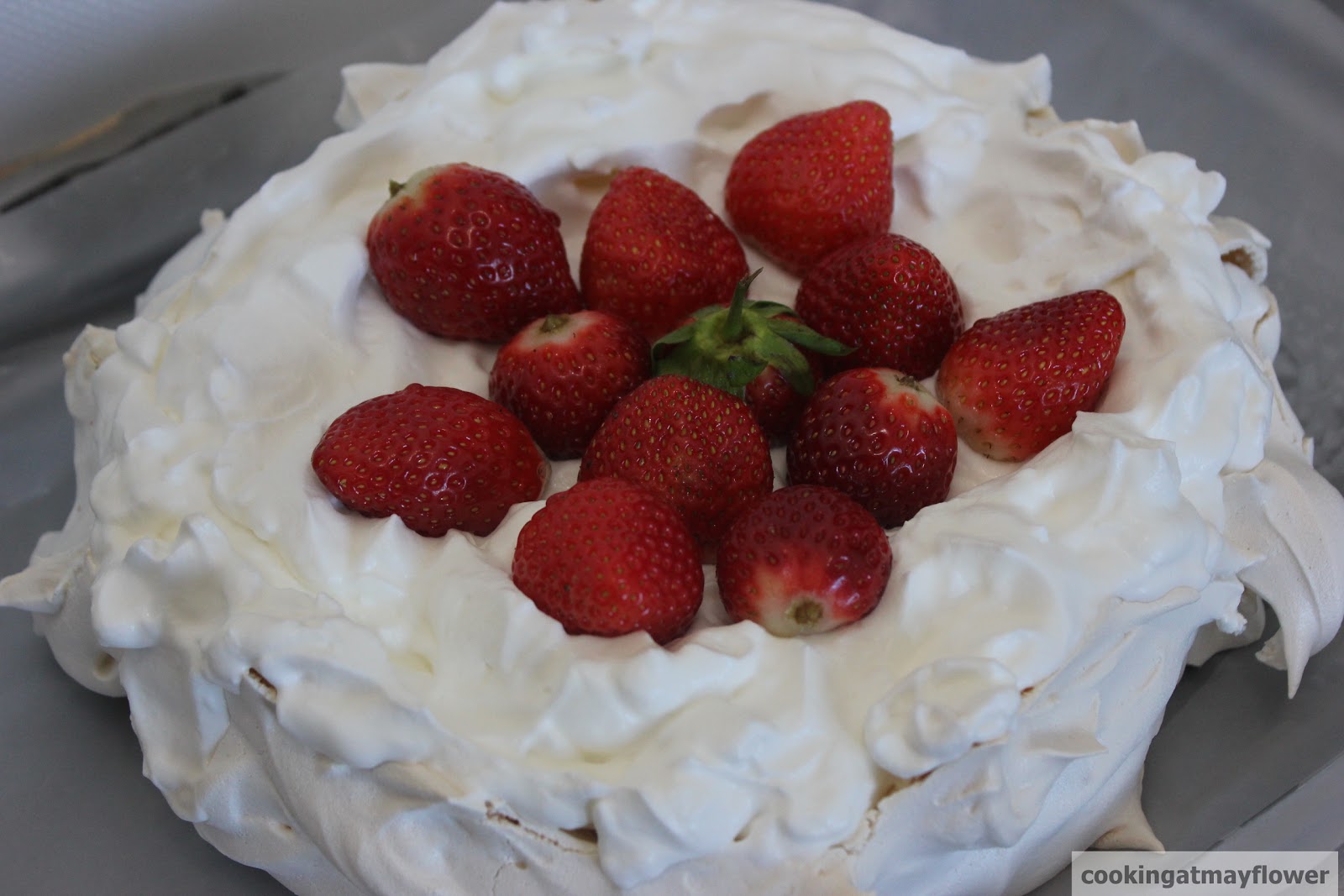 Recipe source: Joy of Baking
Ingredients
Egg whites – 4
Castor sugar – 1 cup
vanilla extract – 1/2 tsp
white vinegar – 1 tsp
cornflour – 1/2 tbsp
Topping
Whipping cream – 1 cup
Granulated white sugar – 1 1/2 tbsp
vanilla extract – 1/2 tsp
Fresh fruit – fruits of your choice
Method
Preheat oven to 130 degrees Celsius and place rack in center of oven. Line a baking sheet with parchment paper and draw an 18 cm circle on the paper. Turn the parchment paper over so the circle is on the reverse side.
In the bowl of your electric mixer with whisk attachment, beat the egg whites on medium speed until they hold soft peaks. Start adding the sugar 1 tbsp at a time and continue to beat on high speed until the meringue holds very stiff and shiny peaks ( Test to see if the sugar is completely dissolved, if not continue beating). Beat in the vanilla extract. Sprinkle the vinegar and cornflour over the top of the meringue and gently fold with a rubber spatula. Spread the meringue inside the circle drawn on the parchment paper, smoothing the edges, making sure the edges of the meringue are slightly higher than the center to place the whipped cream and then fruits on top.
Bake for 60 to 75 minutes until the outside is dry and is very pale cream colour. Turn the oven off, leave the door slightly ajar, and let the meringue cool completely in the oven. The cooled meringue can be made and stored in a cool dry place in an airtight container for a few days.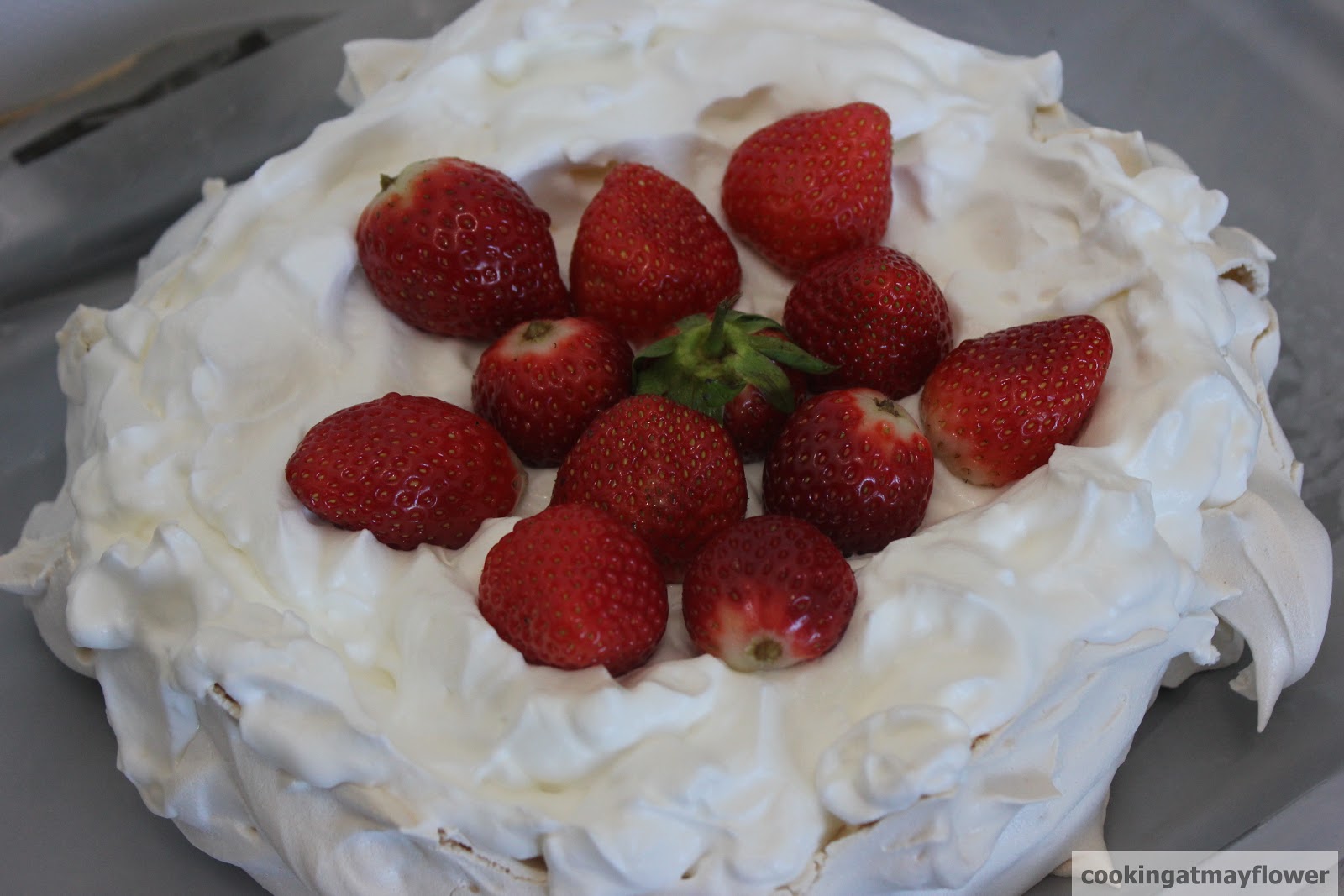 To serve the Pavalova, whip the cream in your electric mixer along with sugar until soft peaks form. Add vanilla extract. Mound the whipped cream into the centre of the meringue. Arrange fruits on top of the cream. Serve immediately as Pavalova does not hold for more than a few hours.