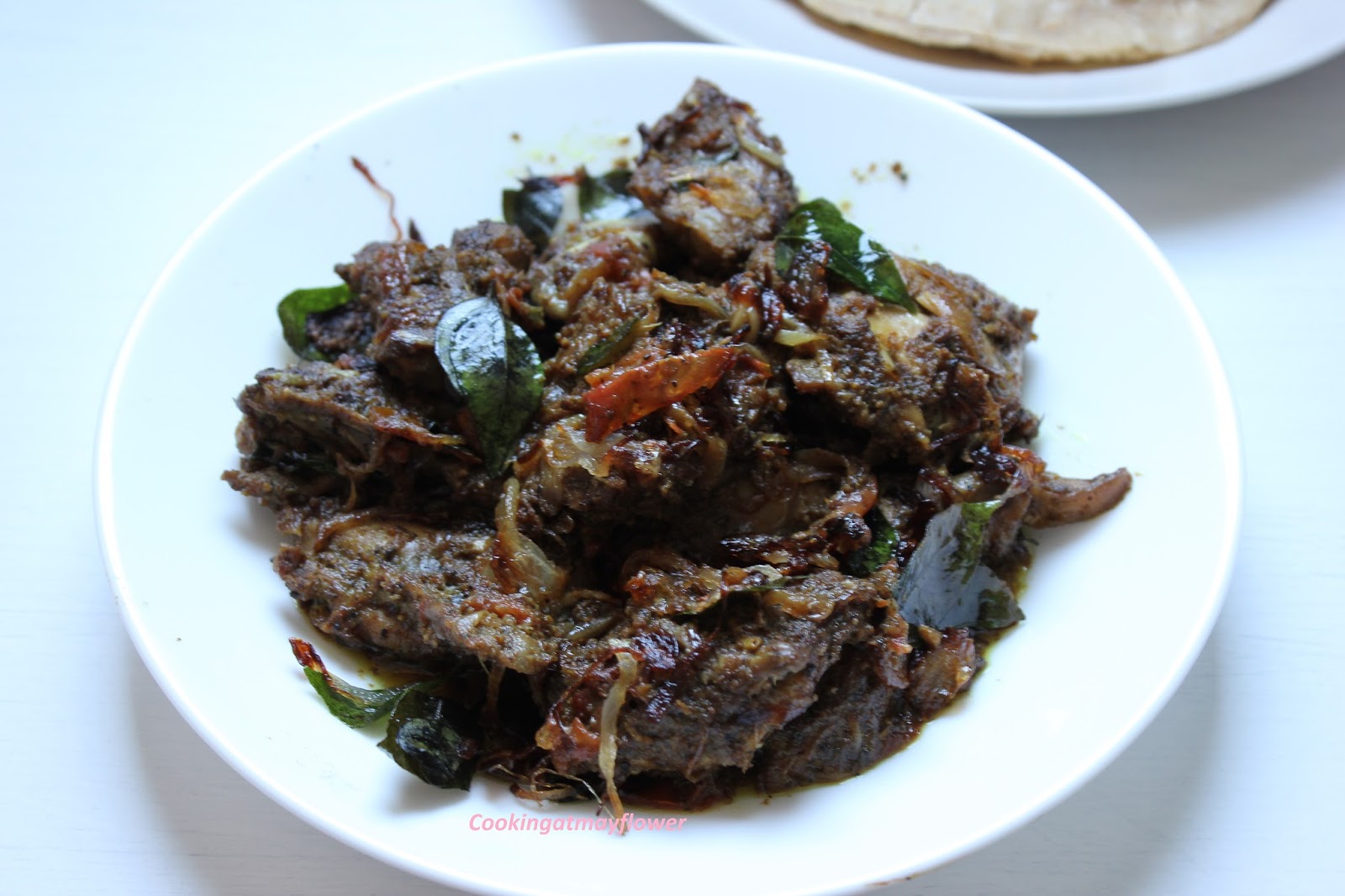 Ingredients:-
1. Chicken – 1 kg
Second ingredients:
2. Shallots – 10
Garlic – 10 cloves
Ginger – 1 inch piece
Green chillies – 2 nos
Third ingredients:
3. Peppercorns – 11/2 tbsp
Fennel seeds (perinjeerakam) – 1 tsp
Cloves – 6 nos
Cinnamon – 1 stick
4. Salt as required
Turmeric powder – 1/2 tsp

5. Oil as required

6. Onion sliced – 2 medium sized
Curry leaves – a handful
7. Tomato – 1 no: (cut into 4)
Directions:-
Clean and cut the chicken into pieces. Grind the second ingredients. Now grind the third ingredients coarsely. Marinate the chicken with the ground second ingredients, ground third ingredients, salt, and turmeric powder for 1-2 hours.
Heat oil in a wok, saute sliced onions.
Step 1: When the onion turns brown in colour, add curry leaves, and keep aside.
Step 2: Fry the chicken till light brown in the same oil and keep aside. If needed add more oil.
Step 3: Now add tomato to whatever masala is left from chicken and saute well.
Pressure cook all the ingredients from step 1, step 2, and step 3 till one whistle ( dont over cook just 1 whisle). Serve hot.