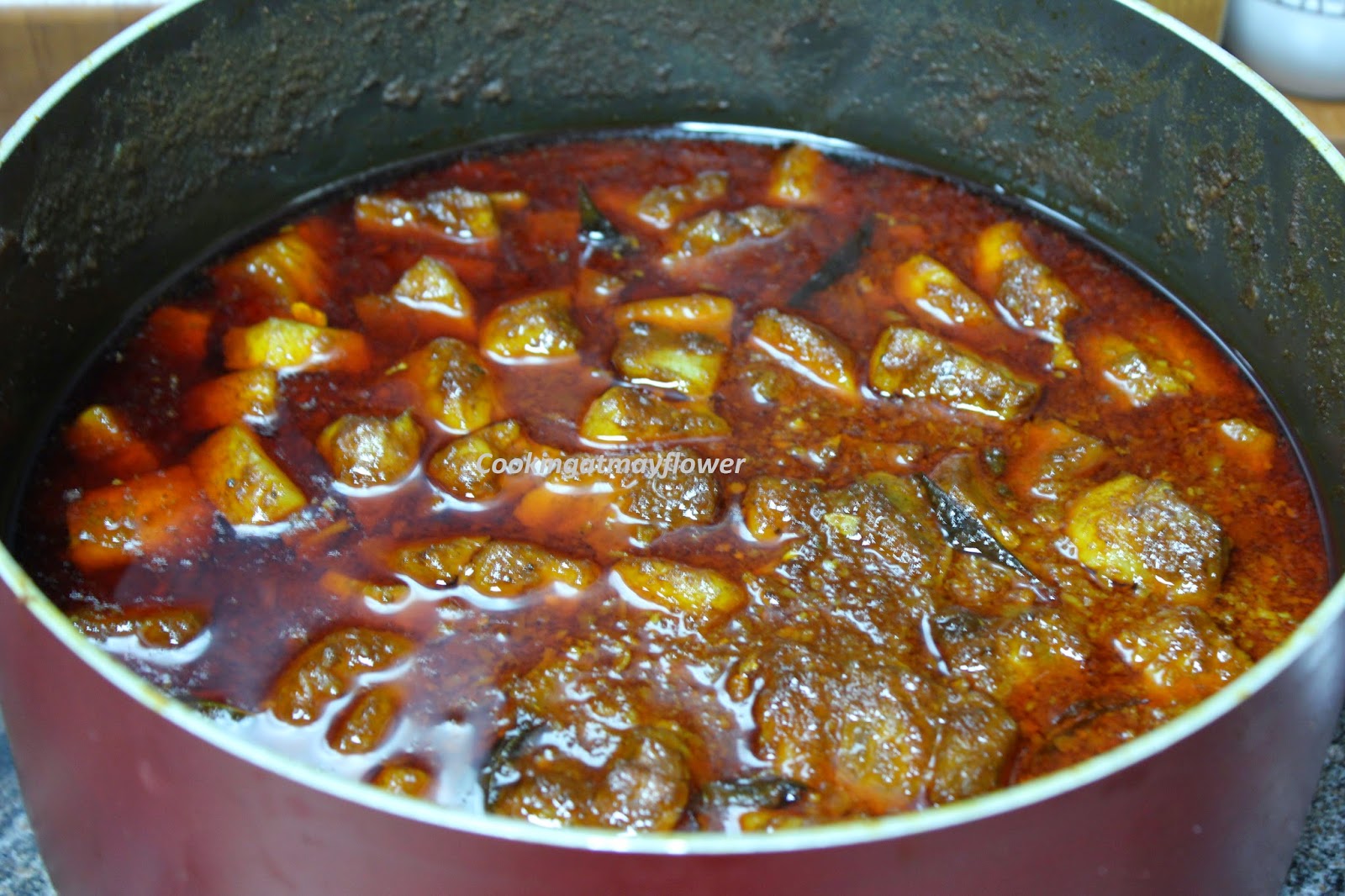 For us Christmas is not complete without serving Pork vindaloo. We have 2 versions of it. One is the pressure cooker pork vindaloo, which is a lot easier to prepare, tasty and light.


The other one is pork vindaloo with ground spices. This is a little bit spicier with blended spices and thick gravy, on the indulgent side, and loved by folks who crave for some spicy sour bites. Sannas pairs well with this.


If you are not a pork eater, you can try fish vindaloo and chicken vindaloo.









Pork -1 kg


Dry Roast and grind
Cinnamon stick – 1 piece
Cloves – 6 Nos.
Cardamom – 3 Nos.
Fennel seeds – 1/2 tsp
Mustard seeds – 1 tsp
Fenugreek seeds – 1/2 tsp
Peppercorns – 1 tsp
Cumin seeds – 1 tsp




Garlic – 10 cloves
Shallots – 10 Nos.
Chilli powder – 2 tbsp
Turmeric powder- 1/2 tsp
Vinegar – 2-3 tbsp


Coconut oil – 4 tbsp
Onion, finely chopped – 2 Nos.
Onion, sliced – 2 Nos. (Optional)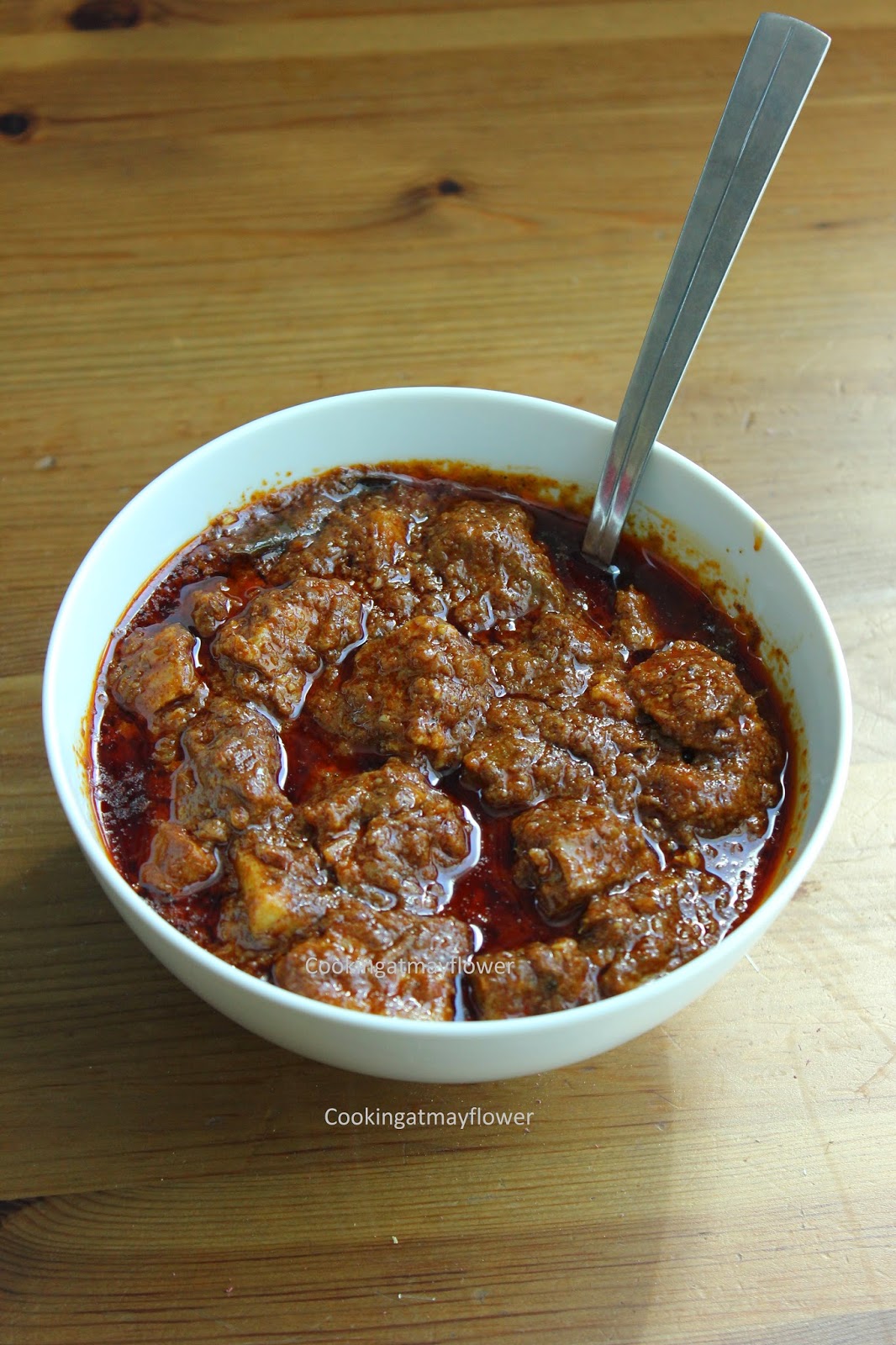 Method


Clean and cut pork into pieces.


Dry roast cinnamon stick, cloves, cardamom, fennel seeds, mustard seeds, fenugreek seeds, peppercorns, and cumin seeds. Grind them. Set aside the ground powders.


In a blender, add garlic and shallots and grind them. Set aside the ground garlic-shallot mixture.


In a bowl, soak ground powders and garlic-shallot mixture in vinegar. Mix well. Set aside.
Heat oil in a pan. Fry sliced onions. Reserve this for later use.


Heat oil in a pan. Add chopped onions and saute till they are light brown in color. Now add the soaked mixture in vinegar to this and saute till the oil appears to float on the surface. At this stage, add meat, salt, and desired amount of water. Close the lid and allow it to cook.


When cooked, garnish with the fried onions, which is set aside.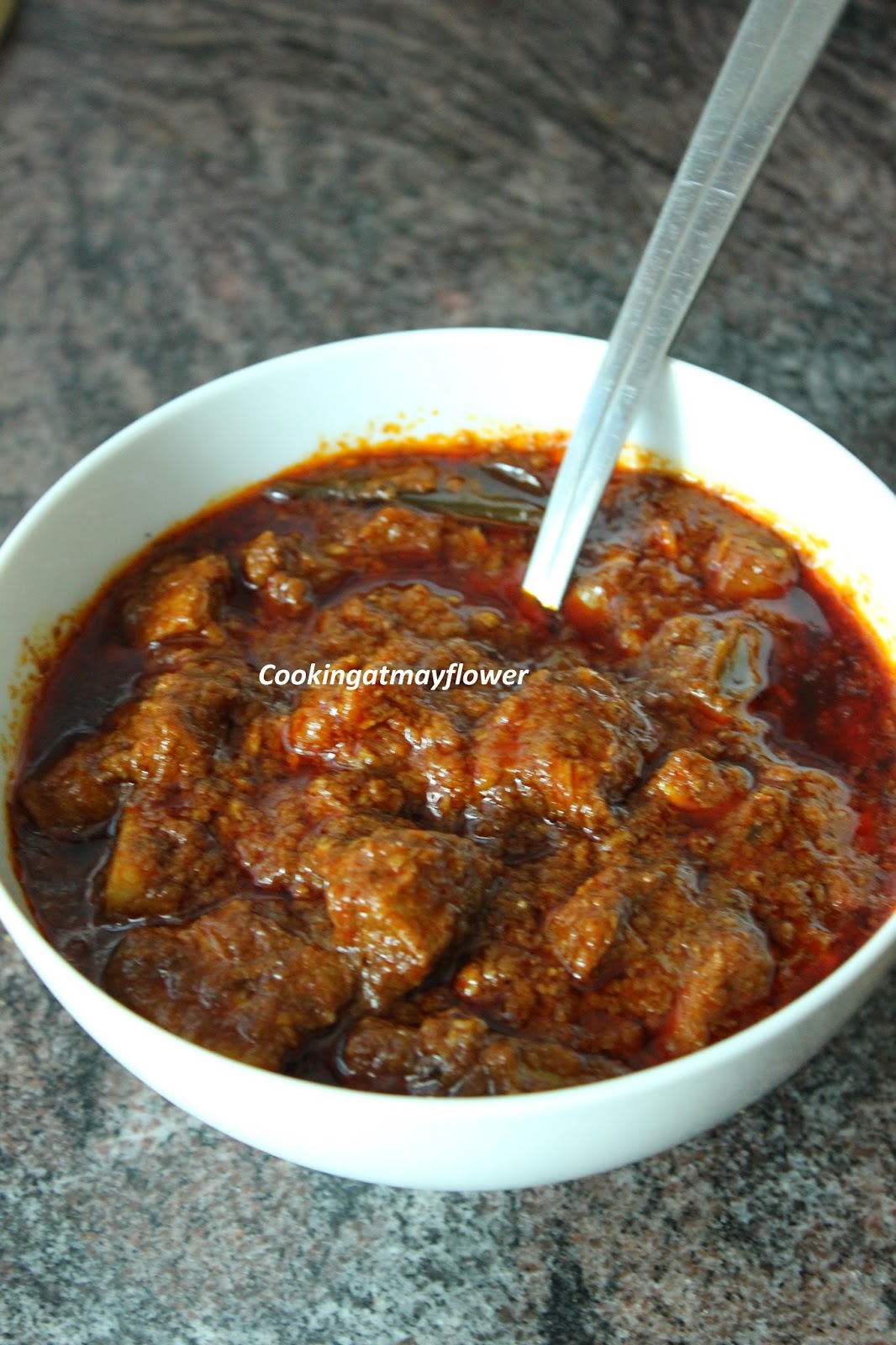 Love pork for Christmas. Try this


Pork Fry


Pressure cooker Pork Vindaloo


Sannas