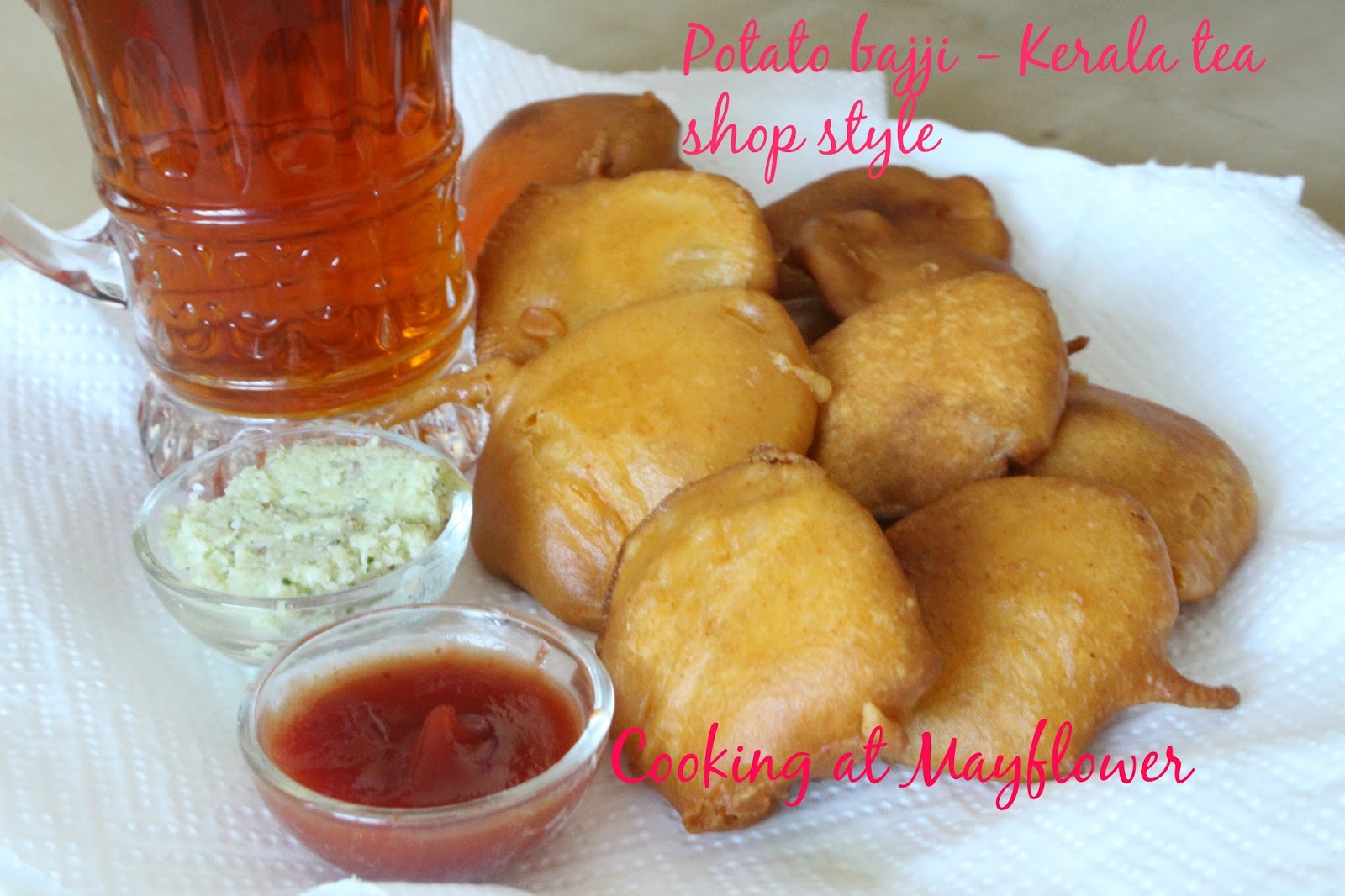 Gram flour / chickpea flour / kadalamavu – 1 cup
Asafoetida / kayam – a pinch
Oil for making the batter – 2 tsp
Water – as required






Peel the potatoes using a vegetable peeler. Cut
potatoes in thin rounds.
Care should be taken to cut potato into thin pieces.
Otherwise, it will take some time to cook the potatoes.
Soak the potatoes in water. Wipe out the excess water using kitchen tissue.
Make a semi-thick batter by mixing gram flour, rice
powder, chili powder, salt, asafoetida, baking soda, and oil. Add water little by little to make a semi-thick batter. The batter should be lump free. The batter should not be too thin nor thick. Batter should be of consistency as shown. If the batter is too thin, the coating won't stick to potatoes. If the batter is too thick, you will get fritters, which are very hard. Potato won't be cooked inside.
Heat
oil in a pan. Dip the potatoes in batter and fry till crispy and light brown. Transfer the fritters on to a plate lined with kitchen tissue. Serve hot with tomato sauce or chammanthi.