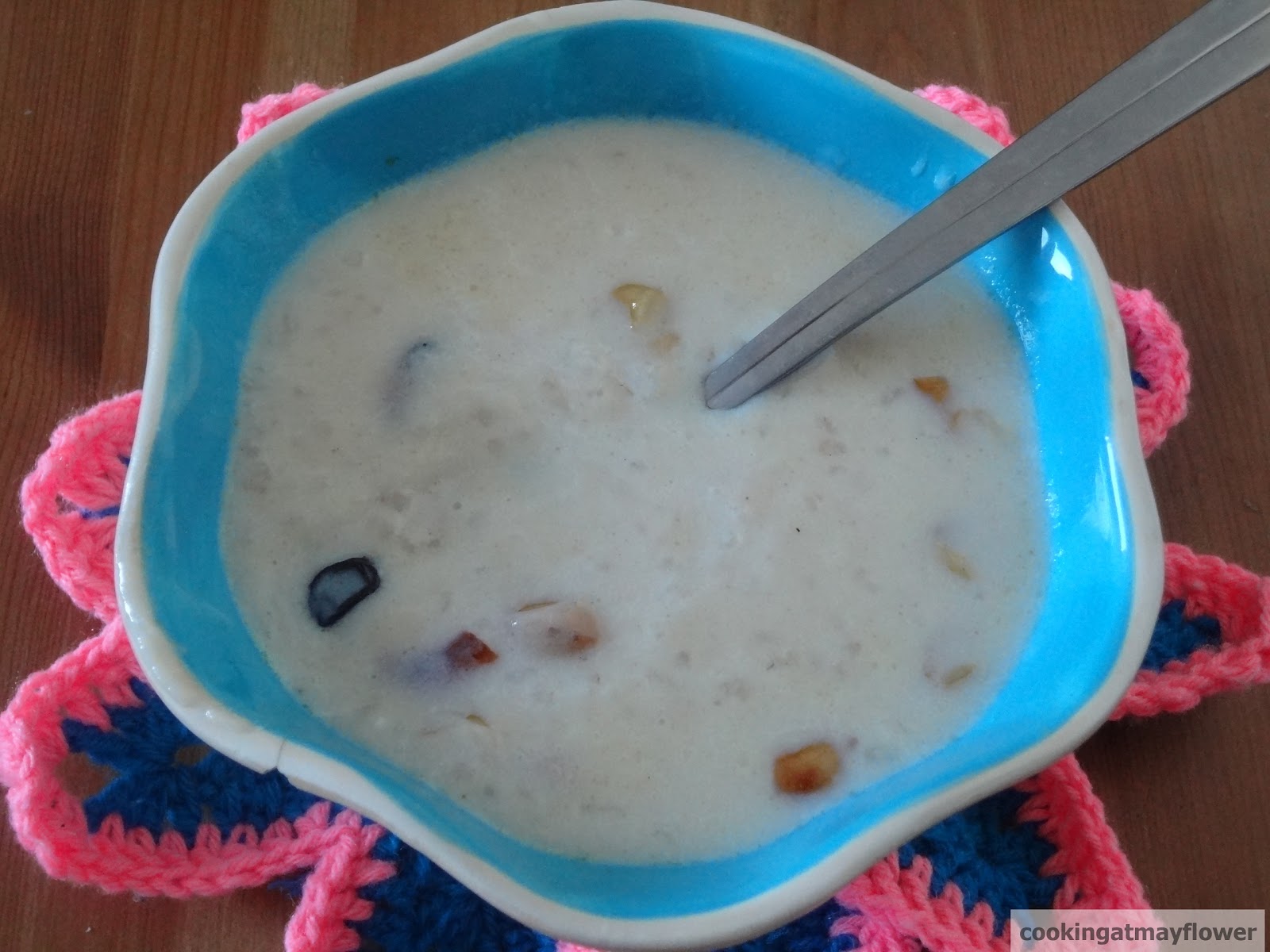 Ingredients
Payasam rice/Basmathi rice – 1/4 cup
Milk – 4 cups
Sugar – 1 cup
Water – 1 cup
Ghee – 1 tbsp
Raisins – 1/4 cup
Cashewnuts – 1/4 cup
Cardamom powder – 1/2 tsp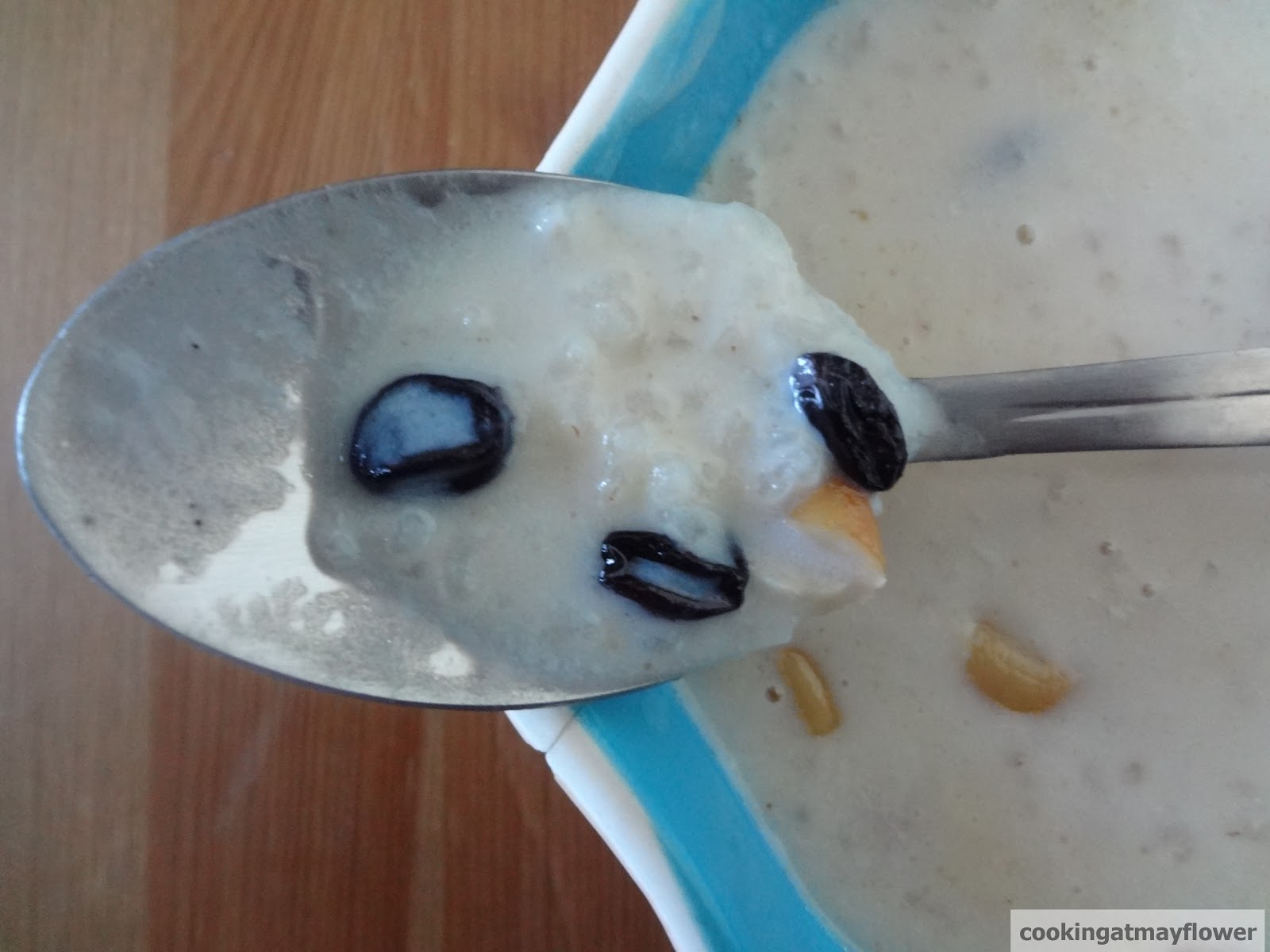 Directions
Place payasam/basmathi rice, milk, sugar, and water in a pressure cooker. Let it come to a boil. Then lower the flame and close the lid and pressure cook for 1/2 hour. Heat ghee in a pan, fry cashewnuts and raisins. Pour this over the payasam. Add cardamom powder and serve hot or cold.