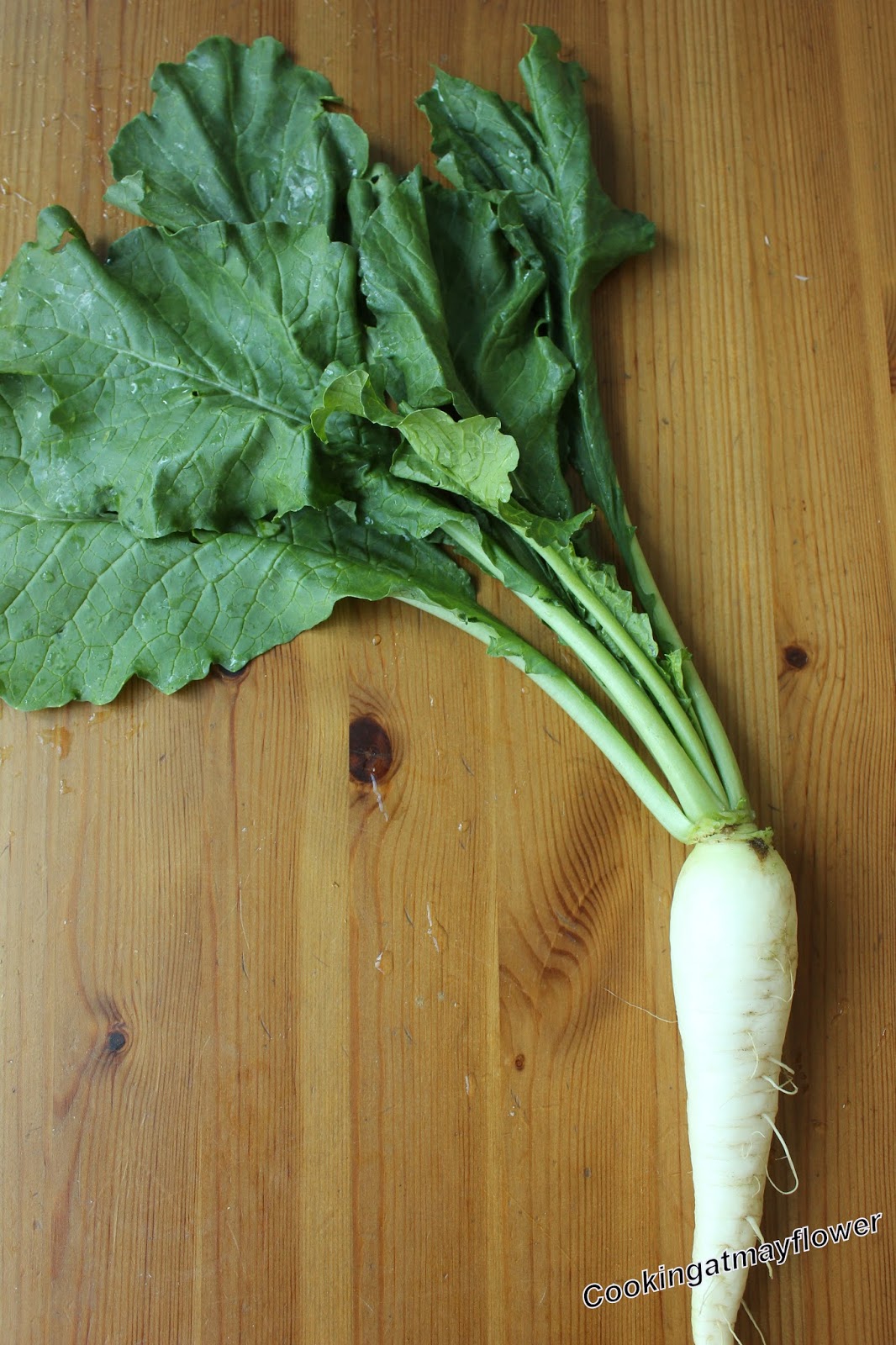 Radish leaves are rich in calcium, iron, vitamin C and phosphorus. These leaves are high in fiber and less fat, which helps in digestion. Eating radish greens helps in enhancing the hemoglobin levels and fighting tiredness.
Ingredients
Radish leaves, chopped- 400 gms
Potatoes – 2 medium
Garlic – 6 cloves
Dry red chillies -2 nos
Cumin seeds -1/2 tsp
Red chilli powder – 1 tsp
Turmeric powder- 1/2 tsp
Cumin powder – 1 tsp
Chilli powder – 1 tsp
Salt to taste
Oil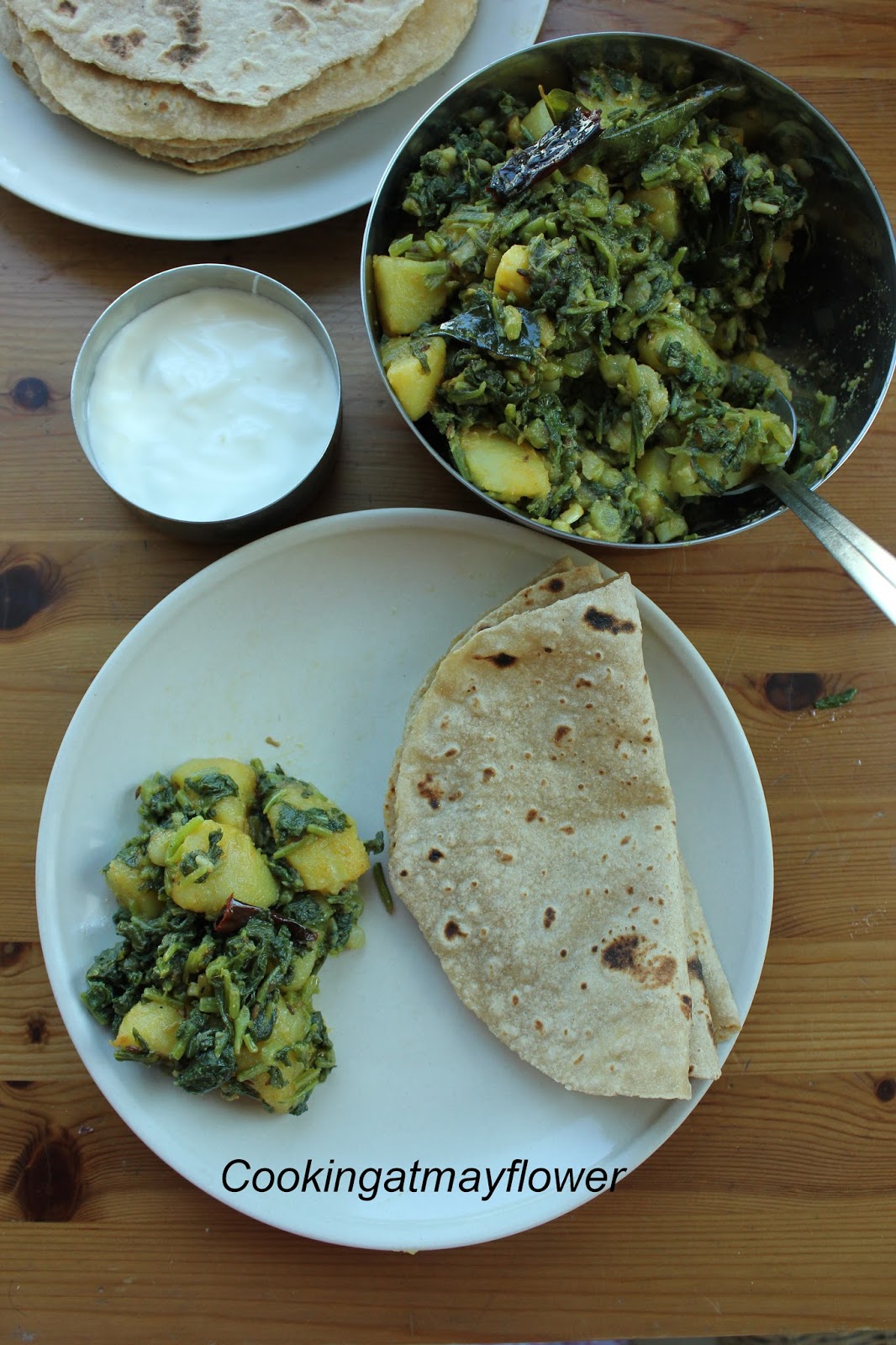 Method
Peel potatoes and cut it into square pieces.
Cook potatoes along with 1/4 tsp turmeric powder, little water, and salt. Do not overcook. Once the potatoes are cooked, keep this aside.
Wash and clean radish leaves. Chop radish leaves finely. Set this aside.
Heat oil in a nonstick pan. Add chopped radish leaves, salt and stir fry on low medium heat. Radish leaves gets a bit long to cook so cover the pan with a lid and cook till the leaves are soft. Don't keep the lid closed for long. Otherwise the leaves starts to fade its green colour. When the radish leaves are cooked, turn off the stove.
Heat 2 tablespoon of oil in a pan. Splutter cumin seeds. Add dry red chillies and garlic, Saute well. Add cooked potatoes and roast on a medium heat until the potatoes are lightly roasted. Now add salt, red chilli powder, turmeric powder, cumin powder and toss them well. Once the potatoes are well coated with masala, add radish leaves. Mix well. Switch off the stove.