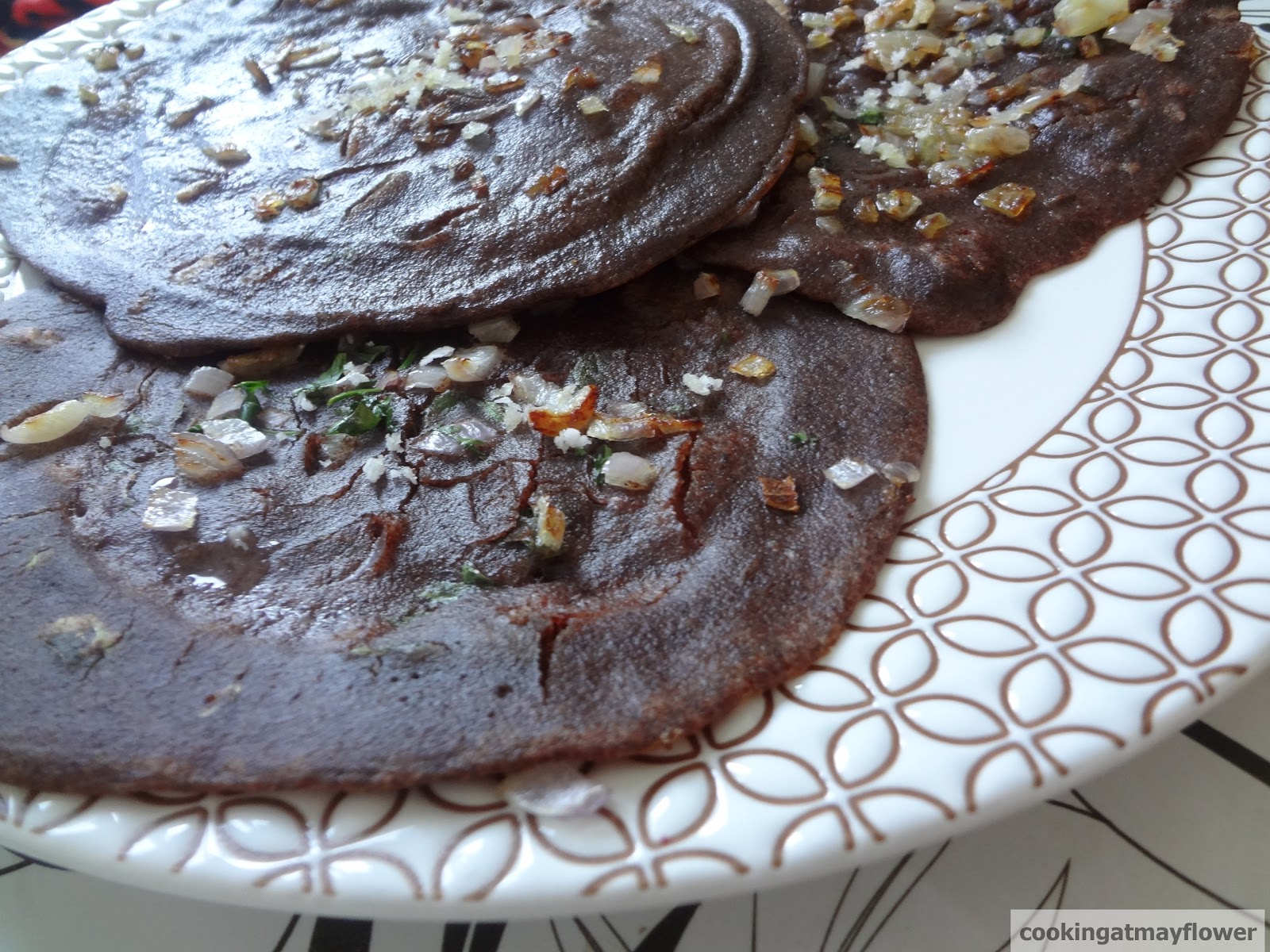 This dosa is easy to make as well as nutritious.
Rice
powder – 1/2 cup

Curd –
1/2 cup
2) Onion chopped finely – 1/2 cup

Cumin seeds – 1 tsp
Coriander leaves chopped – 1
cup
Ginger
chopped
– 1 tsp
Green chillies,
chopped – 3 nos
Make dosa batter by mixing #1 ingredients as shown above.
Now combine the #2 ingredients to the batter.
Heat oil in a tawa, pour some batter and rotate the tawa to
get a round shape. When dosa turns brown on the sides. Sprinkle some oil on the
sides and centre of the dosa. Don't use the spatula much or else dosa will
break. Serve dosa with tangy beetroot chutney.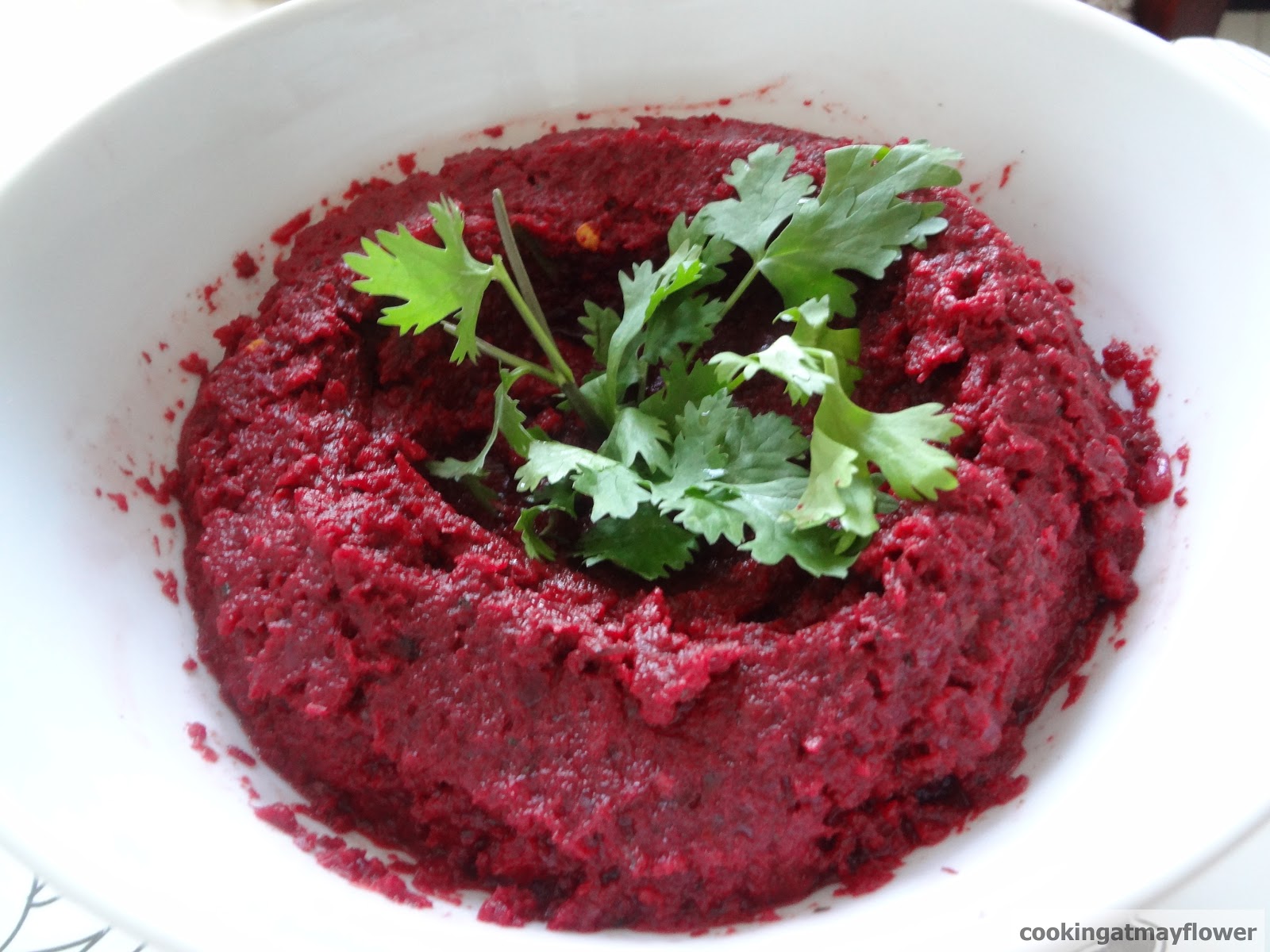 Tamarind – 1 small lemon sized
Kashmiri chillies – 5 nos
Coriander leaves – 1 sprig
Grate beetroot and cook them in little water. Soak tamarind in very little water. Heat oil in a pan, saute onion, ginger, garlic, chillies, coriander leaves, and mint leaves. Grind them. Now add beetroot, sugar, salt, soaked tamarind and grind again. Beetroot chutney is ready to be served.