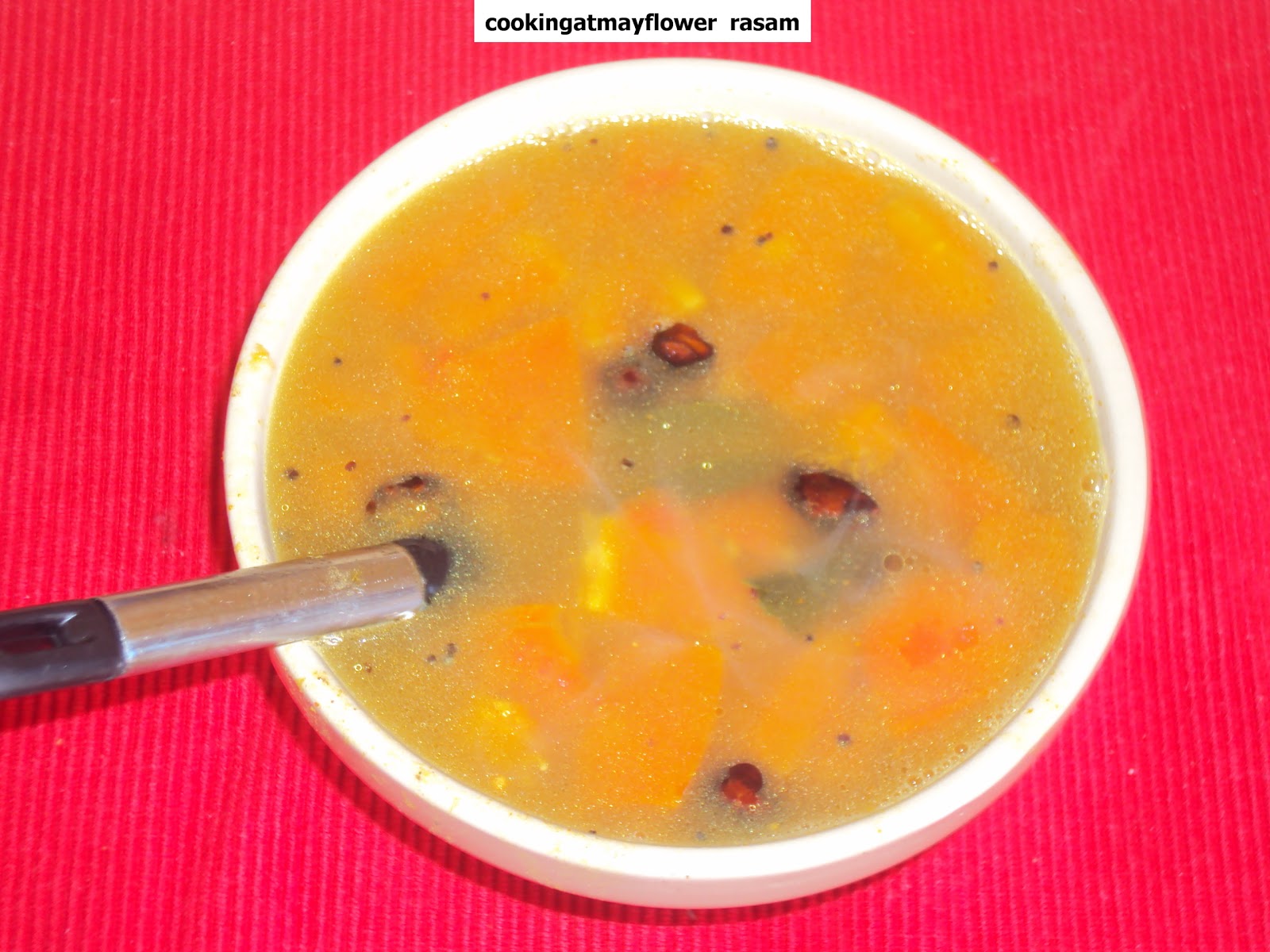 Toor dal – 1 /4 cup
Water – 2 cups
Turmaric powder – 1 /4 tsp
Tomato – 2 no cubed
Water – 4 cup + 1 cup
Tamarind – a small lime size
Water – 1 /2 cup
Rasam powder – 2 tsp
Pepper powder – 1 /4 tsp
Salt to taste
coriander leaves – 2 tbsp chopped
Oil – 1 tbsp
Mustard seeds – 1tsp
Cumin seeds – 1 tsp
Garlic – 2 tbsp crushed
Dry red chillis – 2 no
Curry leaves – 2 spring
Pressure cook toor dal with turmaric powder and 2 cups of water. Cook tomatoes in 4 cups of water on a medium flame till they are very soft. Mash the tomatoes with a ladle and add tamarind water.
Mash the cooked dal and add this to the tomatoes. Dry roast rasam powder and pepper powder till aroma comes out . add this to the tomatoes mix well and simmer for 5 minutes.Switch off the flame and add coriander leaves.
Heat oil in a pan and splutter mustard seeds and cumin seeds. Add garlic and then curry leaves and dry red chillies. Pour this over the rasam and mix well. Serve hot rasam with rice,curries and pappd .
Recipie courtesy salt and spice .