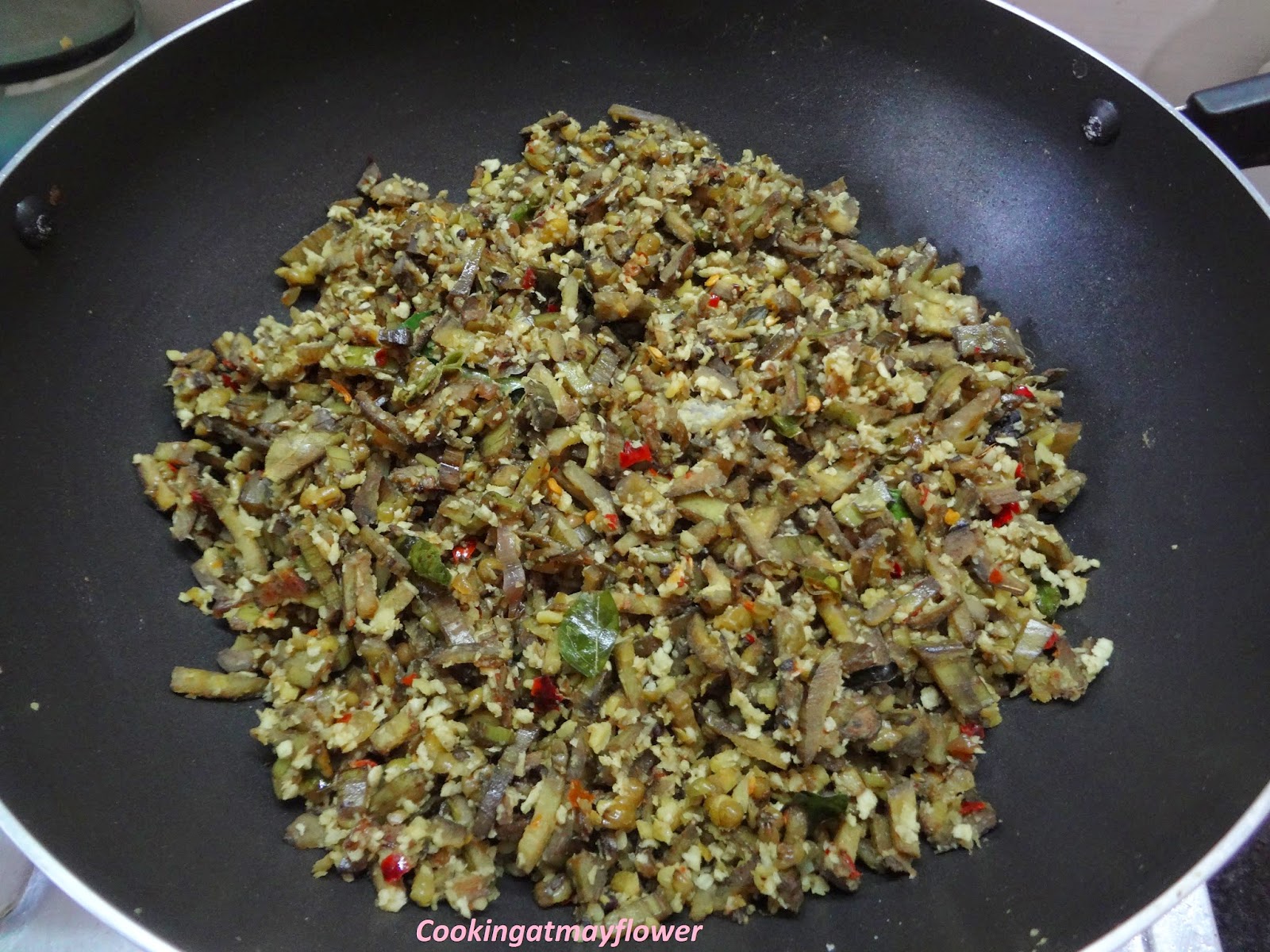 This thoran is often prepared with the leftover banana peels after making banana chips. Banana peels along with whole moong dal makes a nutrient rich thoran.
Ingredients
Raw banana peel/Pachakaya thondu – 250 gm
Whole moong dal/Green gram/ Cherupayar – 1/4 cup
Oil
Mustard seeds- 1 tsp
ginger chopped – 1 tsp
Green chillies, chopped – 2 nos
Shallots, chopped – 2 tbsp
Curry leaves
Turmeric powder -1/2 tsp
Salt as needed
Grated coconut-3/4 cup
Method
Clean and cut banana peels into small pieces.
Boil green gram dal and keep aside.
Heat oil in a pan, splutter mustard seeds. Saute chopped ginger, green chillies, onion chopped, and curry leaves.When onion turns light brown in colour, add turmeric powder, salt and banana peel. Mix well and close with a lid and cook. When banana peels are cooked, add cooked green gram and grated coconut to this. After 3 minutes, switch off the stove.