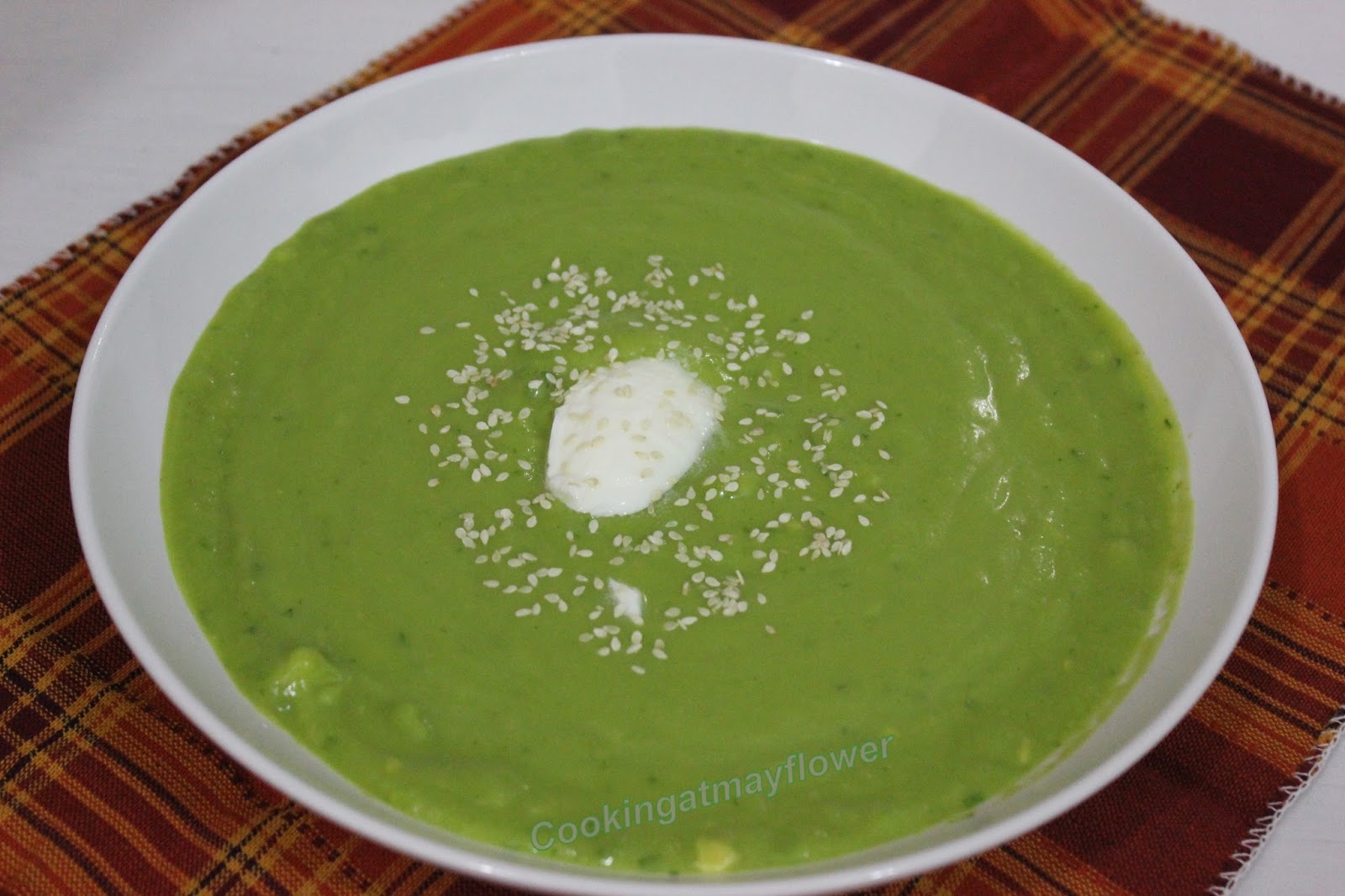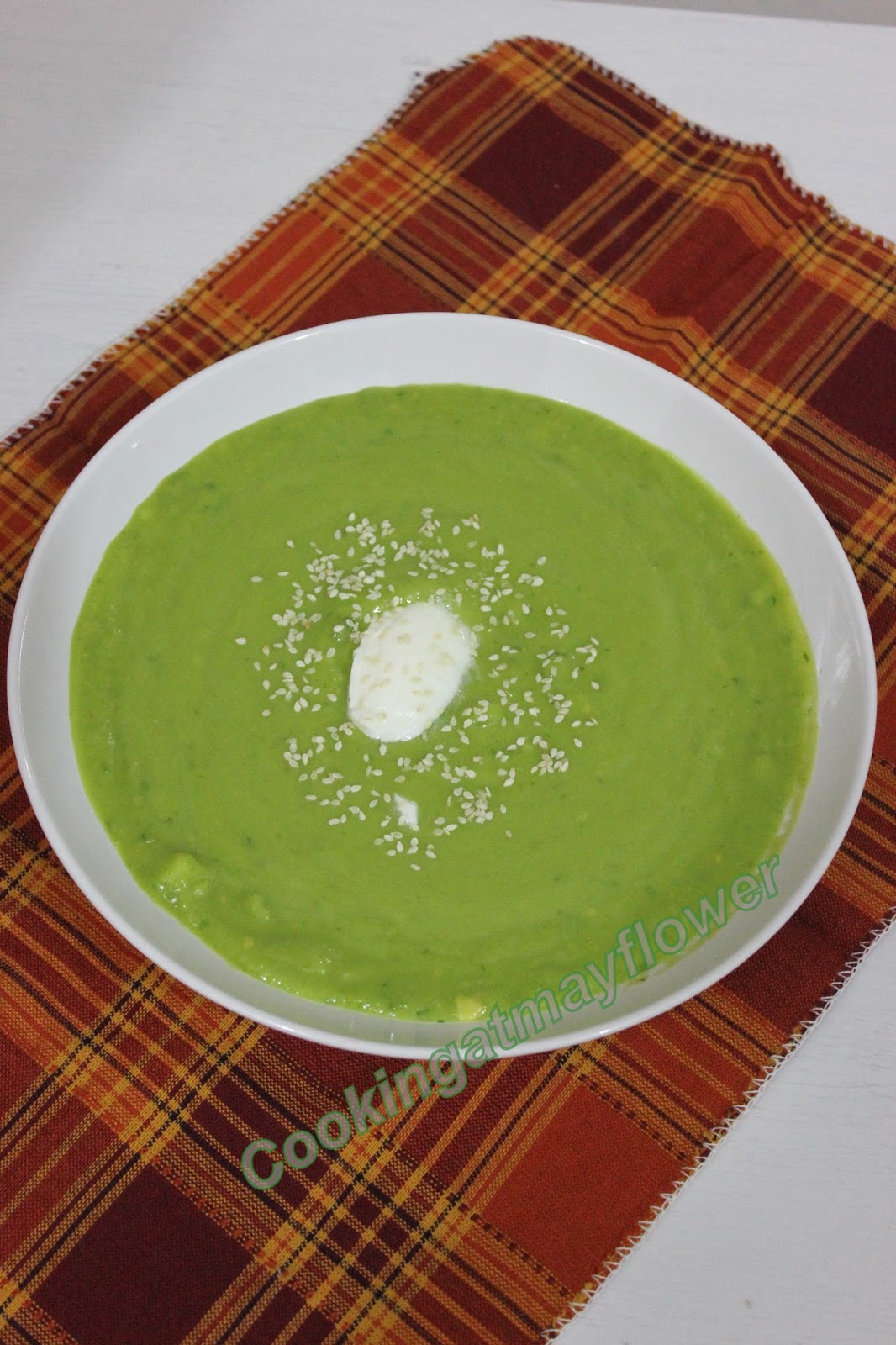 Ingredients


Cucumber, peeled and roughly chopped – 3 nos
Avocado, peeled , pitted and sliced – 3 nos
Spring onions, chopped – 3 bulbs and all the green leaves
Grated fresh ginger – 4 tsp
Coriander, chopped – 1/2 cup
Lemon juice – 1/4 cup
Water – 1 liter or as needed
Yogurt – 100 ml
Sesame seeds, slightly toasted – 1 tbsp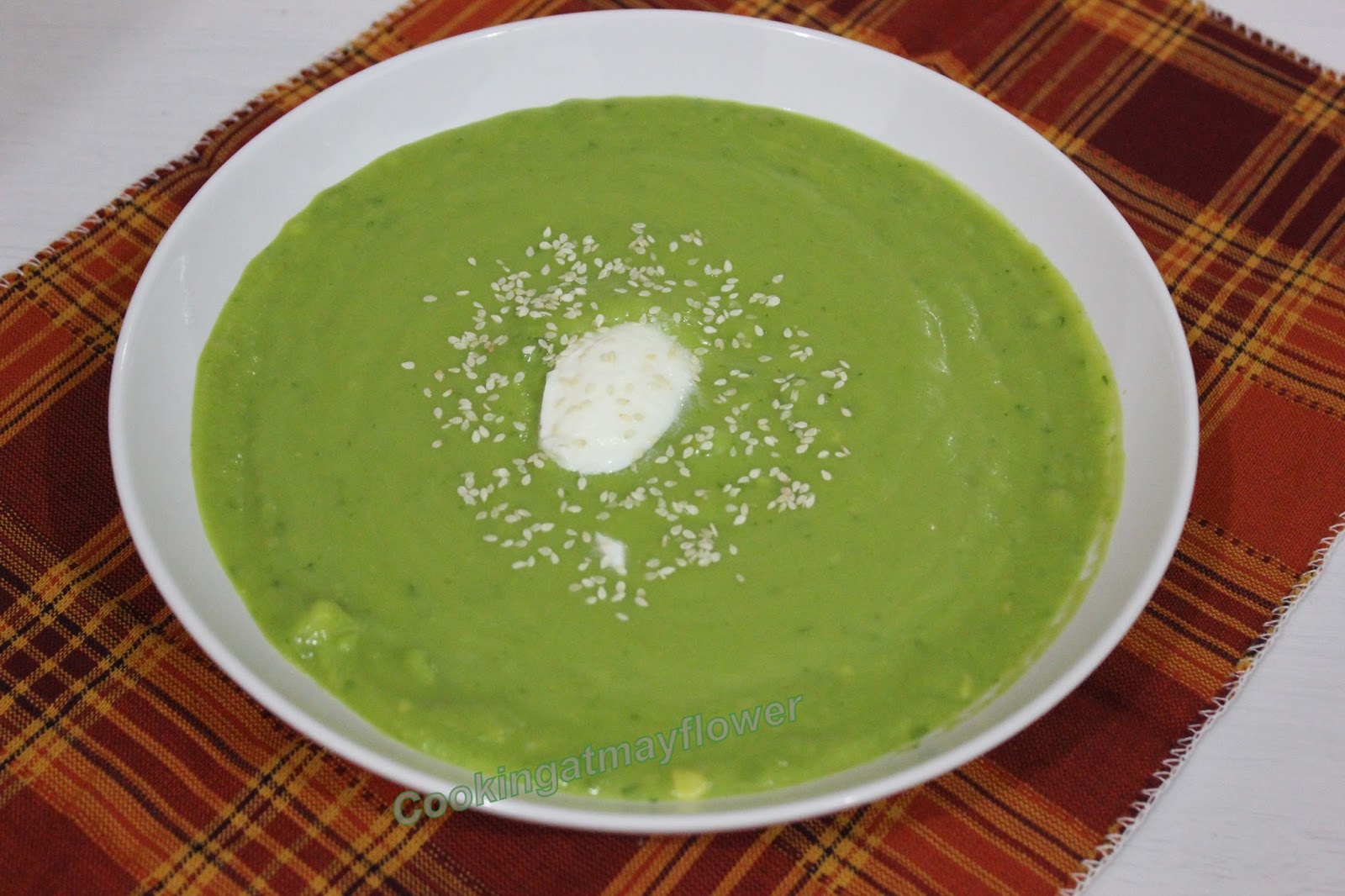 Method


Combine cucumber, avocado, spring onions, ginger, coriander leaves and lemon juice in a bowl.
Using a blender, blend them in batches. Add enough water to get desired consistency to form a chunky soup.


Season to taste with sugar, salt and pepper. Place this in the refrigerator to chill for 2 hours. Serve with a dollop of yogurt and toasted sesame seeds.