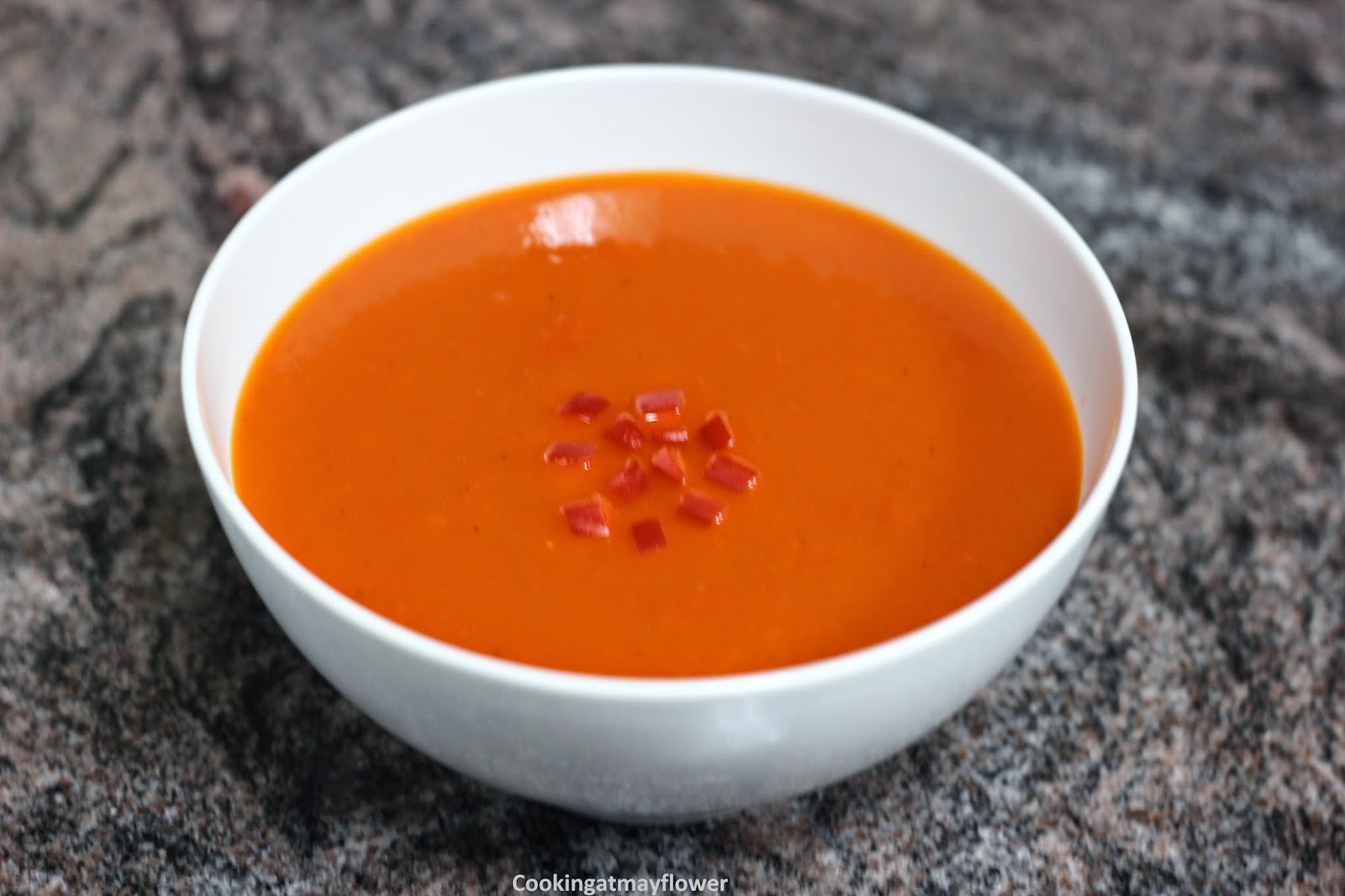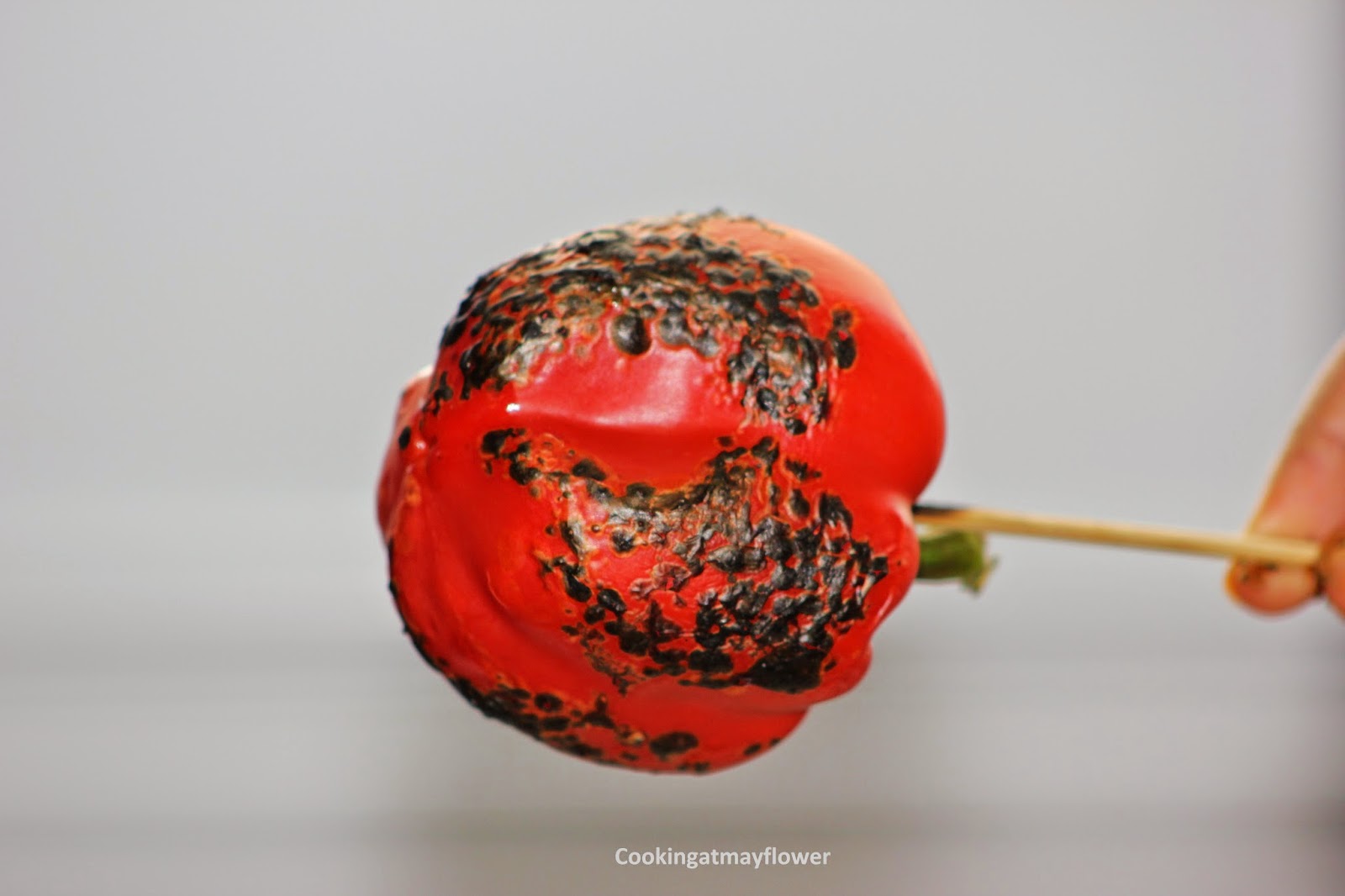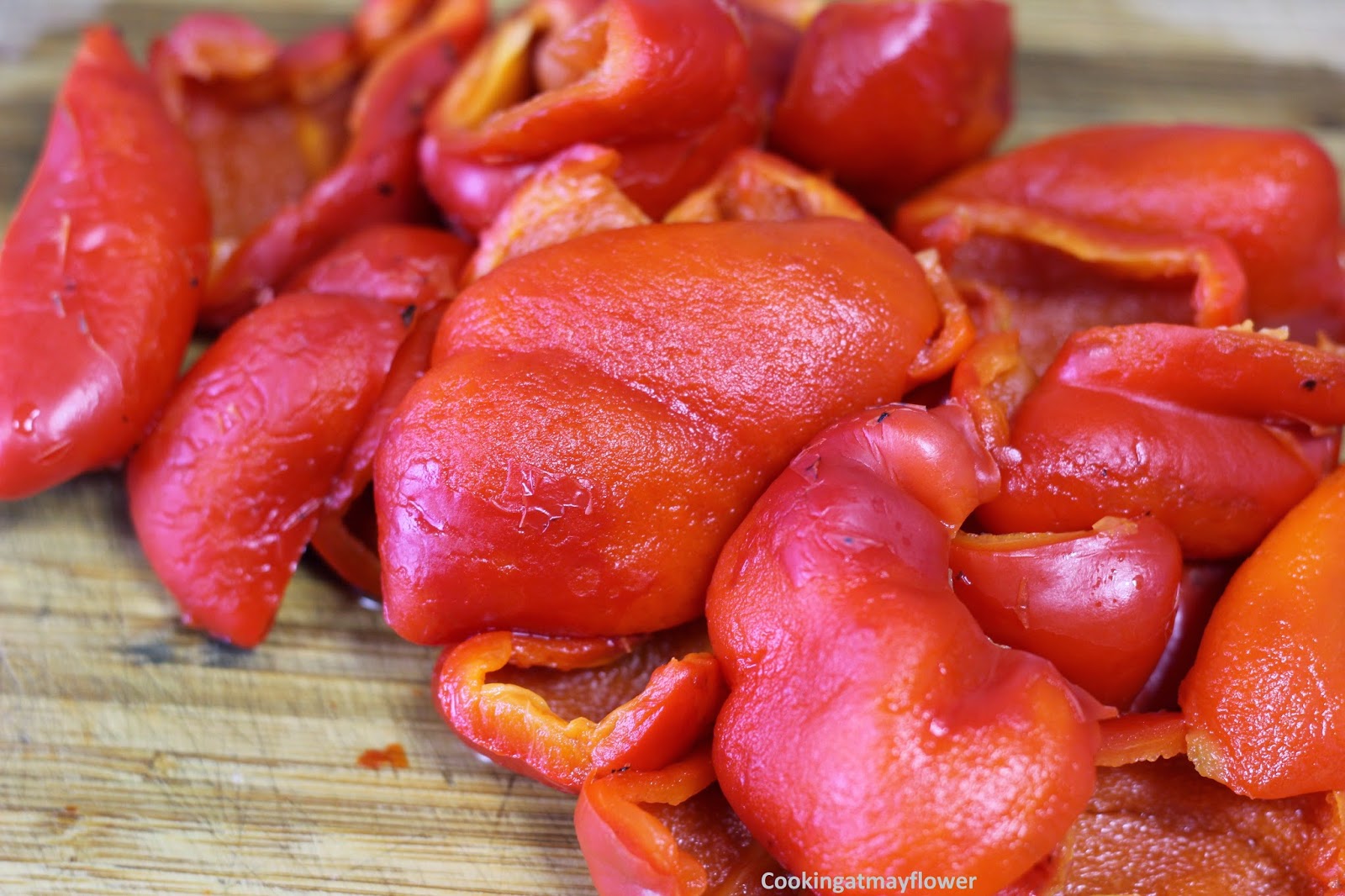 This oil free soup works well for people on diet.
Ingredients
Red peppers – 4 Nos.
Onion, medium sized, chopped – 1 No
Garlic cloves – 2
Vegetable stock/chicken stock – 4 cups
Rice flour -1 tbsp
Freshly ground pepper
Salt
Method
Insert the red peppers on a skewer. Roast the red peppers on stovetop until the skin is black. Remove the pepper from flame and immediately using a kitchen towel rub the skin off. Discard all the stalks, cores, white pith and scrape out the seeds. Chop the roasted pepper roughly. Set aside.
Heat 2/3 cup of vegetable stock, onion and garlic in a large saucepan. Boil until the onion has softened. Sprinkle rice flour and rest of the vegetable stock. Add roughly chopped roasted peppers and bring to the boil. Simmer for 5 minutes. Leave to cool slightly, then puree it in a blender. Season to taste with salt and ground black pepper. Return to the saucepan and reheat the soup.