Ingredients
Recipe – Ragini Murali, KFG

Raw rice – 2 cups


Maida – 3/4 cup


Eggs – 3 Nos.


Coconut milk – 1/2 cup


Sugar as needed


Cumin seeds – 1 tsp


Black sesame – 3 tsp


Salt a pinch


Oil for deep frying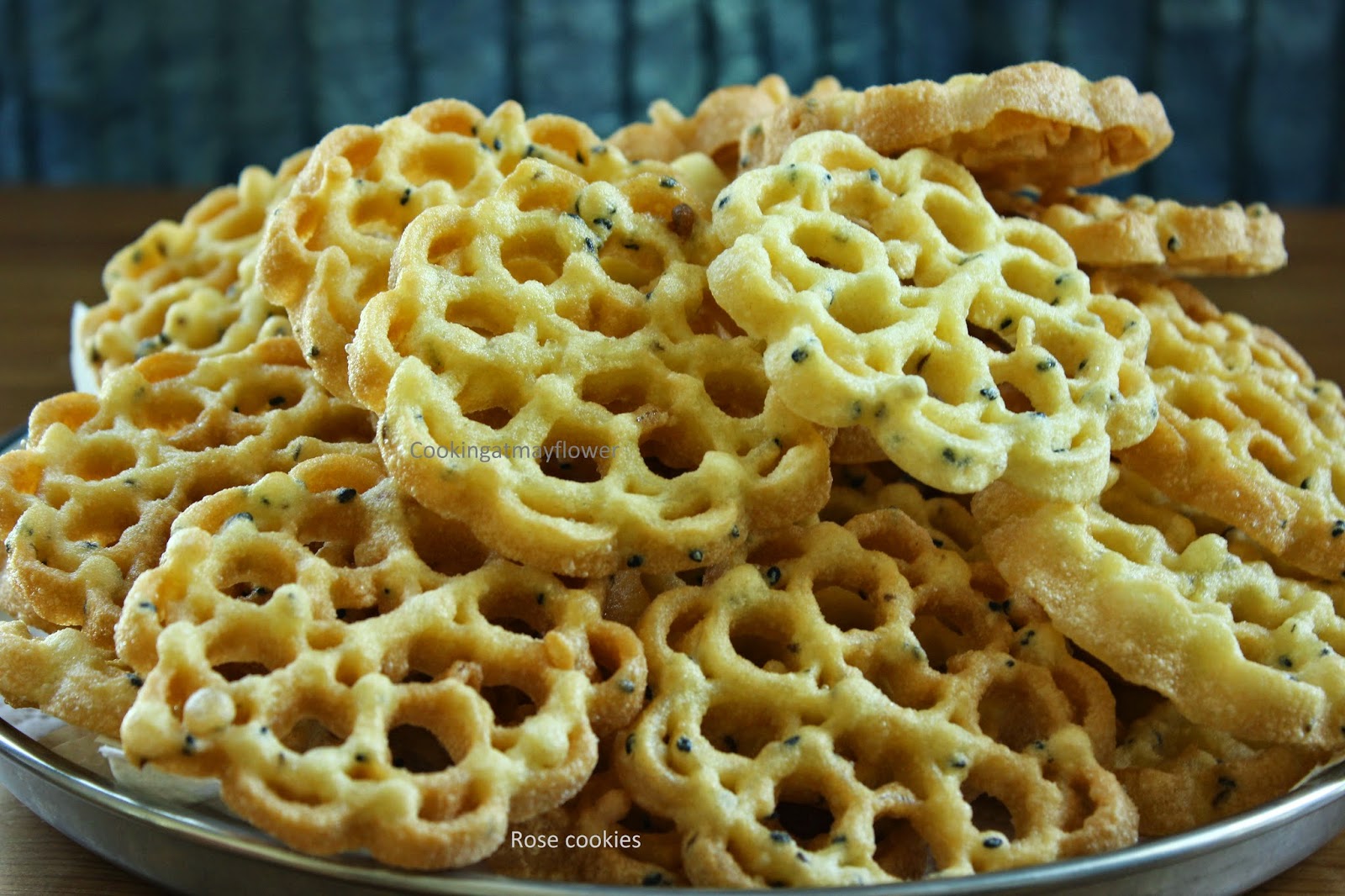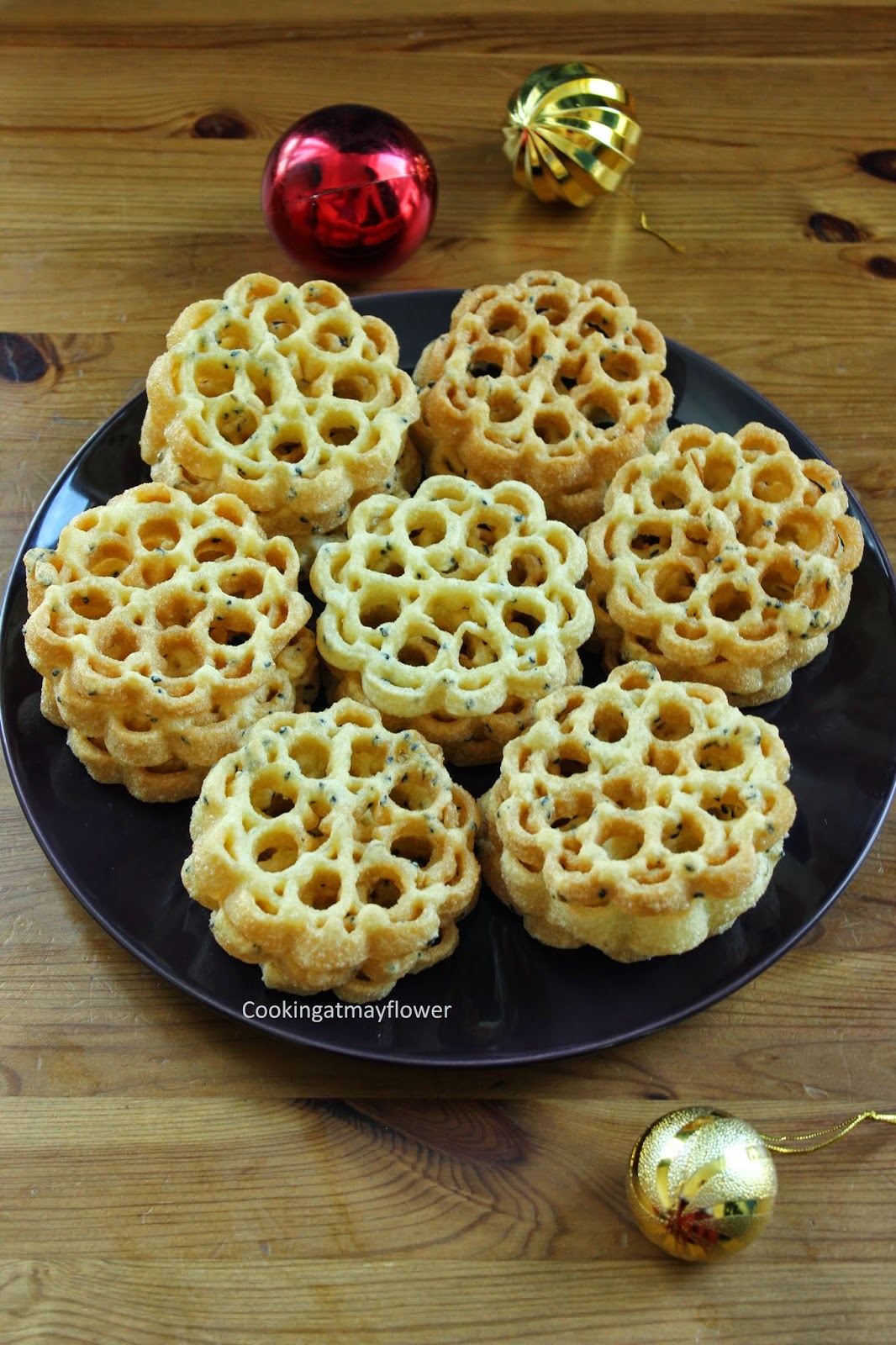 Method


Wash, soak and drain the rice. Grind drained rice along with coconut milk, sugar, eggs, salt, and maida to make a loose batter. ( The consistency of batter should be loose than a dosa batter). Add cumin seeds and black sesame seeds. Mix well.


Heat oil in a wok. Once the oil is hot, dip the achappam mould in hot oil for a minute. Immediately dip the hot achappam mould in the batter. (You should not immerse mould fully in the batter, only immerse upto 3/4th of the mould) and then back into hot oil. Hold the mould on the surface of the hot oil and care should be taken not to touch the bottom of the pan. After 1 minute, shake the mould lightly so that the achappam slips into the oil. If you find the mould is not releasing the achappam, push it down with a skewer or a pointed knife. Deep fry until crispy and golden brown in color.


Repeat the process by dipping the mould in hot oil and dipping in the batter and then deep frying.


Enjoy!