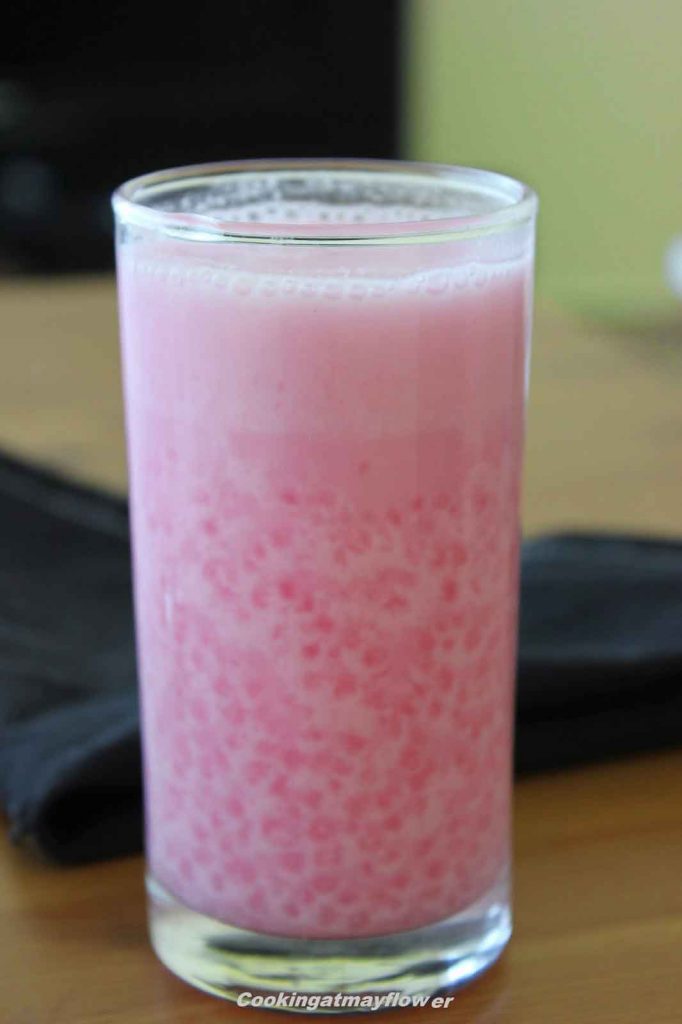 This sherbet can make a good iftar drink.
Ingredients
Pearl sago (I used small variety, which cooks faster) – 1/4 cup
Sugar – 1/4 cup
Thick coconut milk – 1 cup
Thin coconut milk – 3 cups
Rose syrup – 2 tbsp
If not using rose syrup, add cardamom powder or rose water for flavoring.
Cardamom powder – 2 tsp
Rose water – 2 tsp
Method
Wash and clean sago.
Cook sago in thin coconut milk.
When it starts to cook, add sugar and salt.
Cook for some more minutes to reduce water.
Once water is reduced, add thick coconut milk and stir continuously.
When it starts to boil, switch off the stove. Add rose syrup.
Serve hot or chilled.