Ingredients


Semolina/rava – 1 1/4 cups
Rice powder (not finely powdered, little bit lumpy)- 1 /4 cup
jaggery – 1 cup
Grated coconut – 1 cup
Black sesame seeds – 2 tbsp
Cardamom powder – 1/2 tsp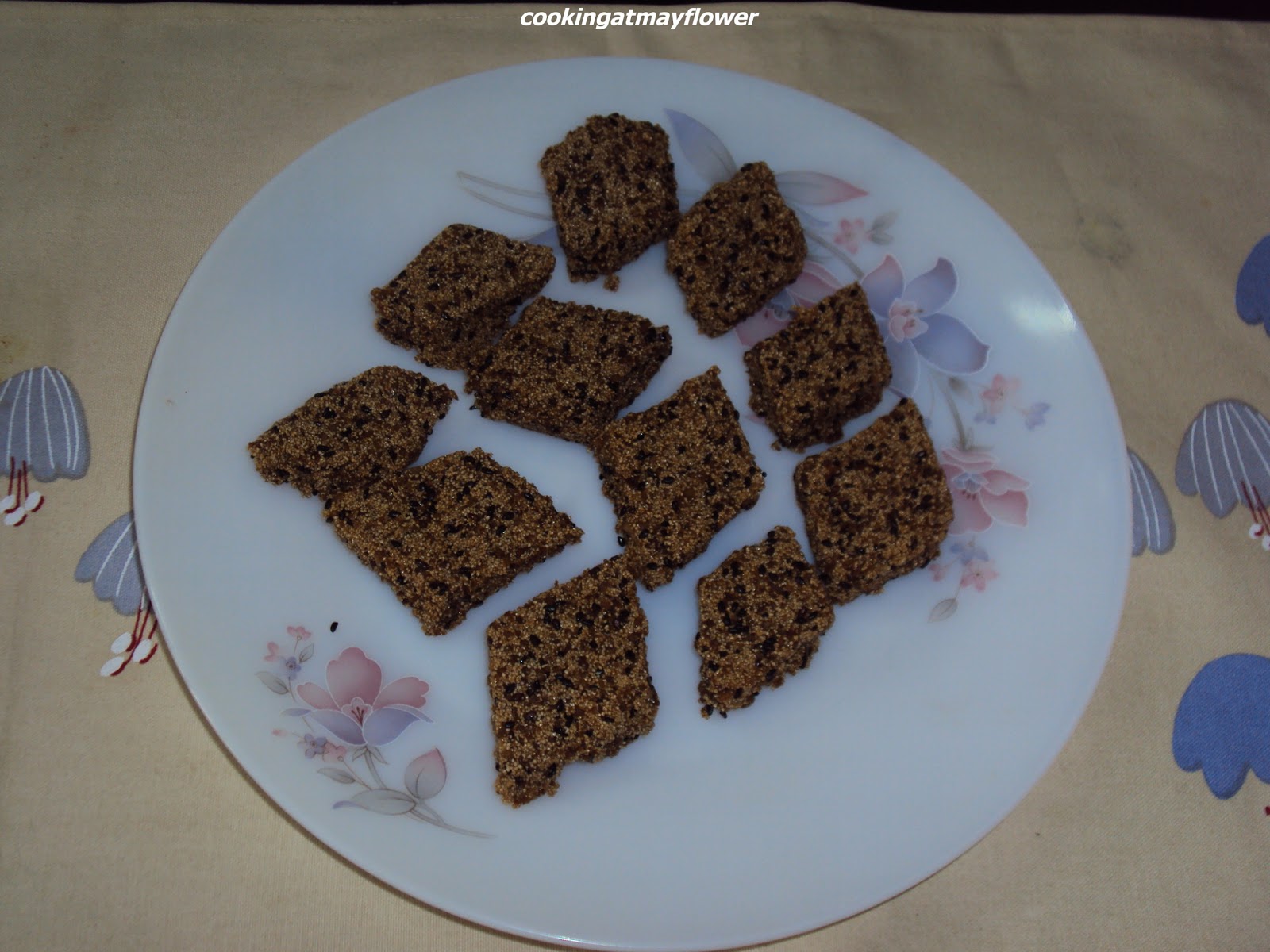 Method


Dry roast semolina and rice powder in low heat until it gets a light red color. Melt jaggery and sieve it. Add grated coconut to sieved jaggery mixture and cook in low flame. Add ghee to this. Cook till the mixture gets a thread like consistency. Add rava-rice powder mixture, cardamom powder, and sesame seeds to this jaggery mixture. Spread ghee in a tray and transfer the mixture to it. Cut into square pieces and serve.