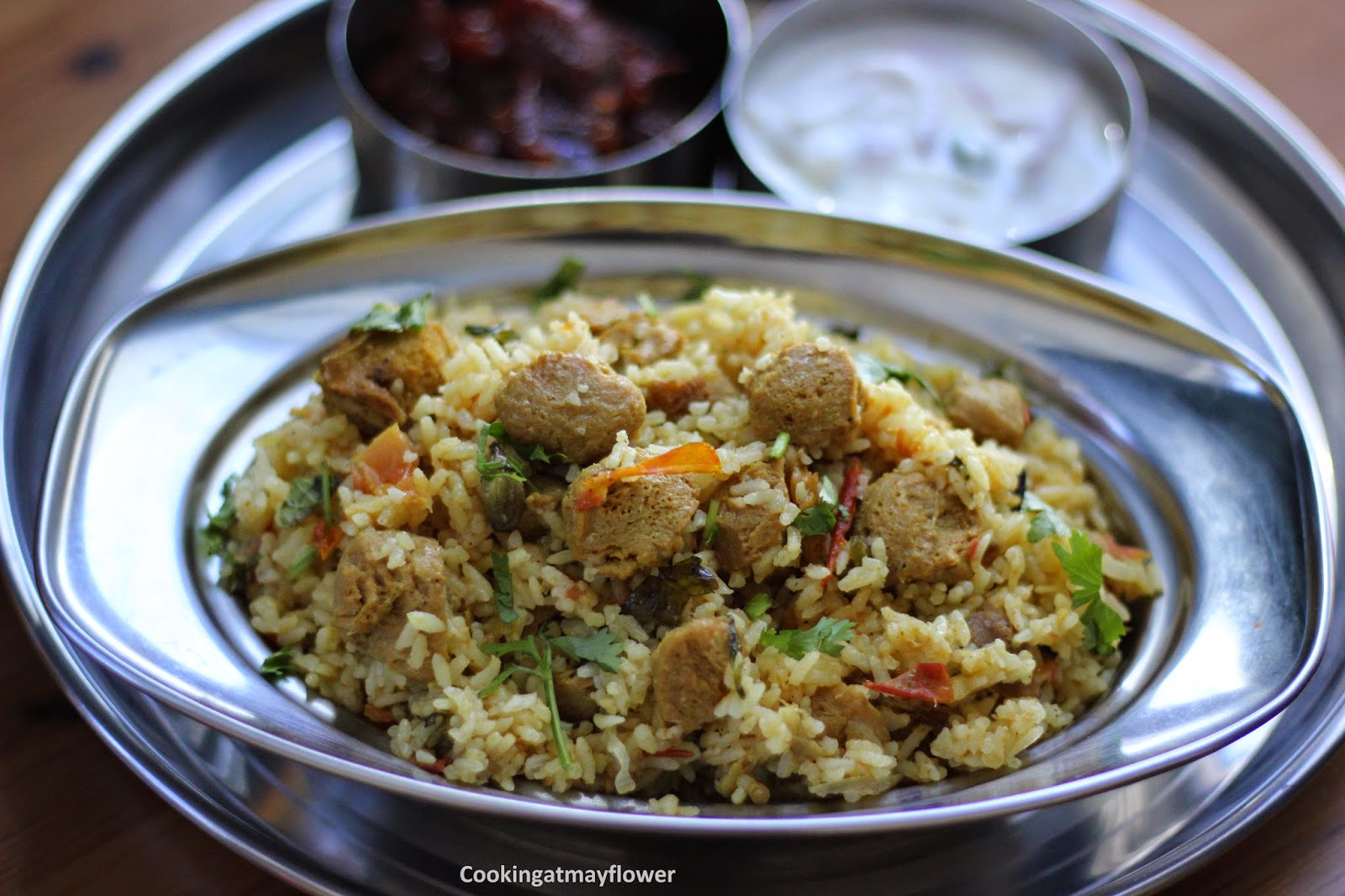 For cooking rice
Rice – 2 1/2 cups
Ghee – 2 tbsp
Cardamom – 4
Peppercorns – 6
Cloves – 5
Cinnamon sticks – 2
2 cups coconut milk + 3 cups water
Salt
For marinating soya chunks
Chilli powder  – 1 tsp
Turmeric powder  – 1/2 tsp
Salt
For Soya Chunks Masala
Soya chunks – 2 cups
Onion, sliced – 2 cups
Ginger – 2 inches
Garlic – 8
Green chillies – 3
Chilli powder  – 1 tsp
Turmeric powder  – 1/2 tsp
Garam masala powder  – 1 tsp
Thick coconut milk – 1 1/2 cups
Tomatoes – 4 medium
Coriander leaves – 2 tbsp
Mint leaves – 1 tbsp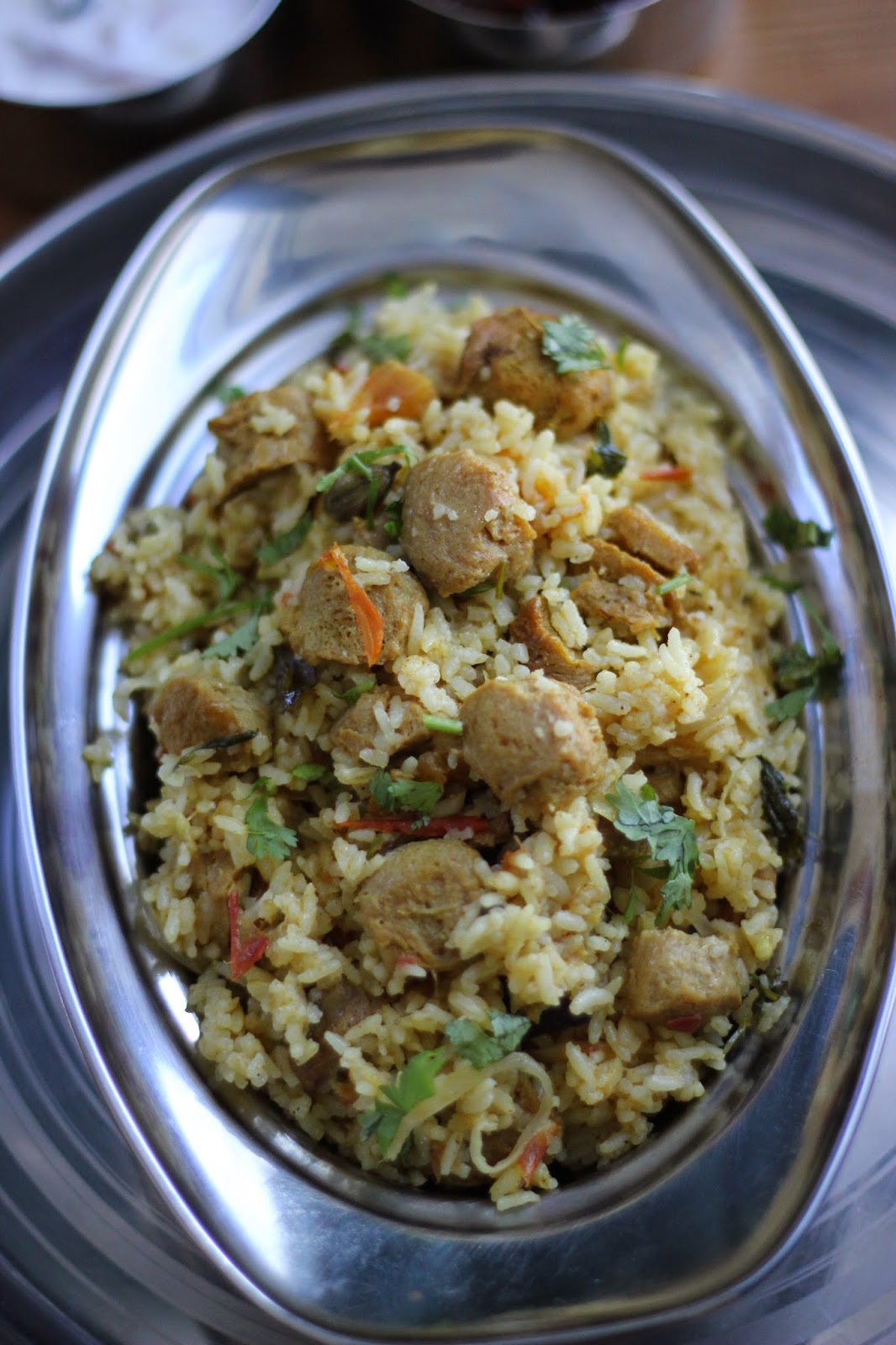 Method
Soak rice in hot water for 10 minutes. Drain.
Soak soya chunks in hot water for 2 hours.
Drain them, then squeeze with your hands to remove as much as water possible.
Cut each soya chunk pieces into 2 pieces.
Marinate soya chunks with chilli powder, turmeric powder and salt for 15 minutes.
Fry them in oil. Set aside.
In the same pan, add some oil and saute onions.
When onion starts to change color slightly, add ground ginger-garlic-green chilli paste.
When the raw smell leaves, add tomato.
When the tomatoes are all mashed and oil starts to float on surface, add chilli powder, turmeric powder, and garam masala powder.
Saute well.
Now add thick coconut milk, soya chunks and salt.
Add coriander leaves and mint leaves. When it boils, lower the flame.
When the gravy starts to thicken, switch off the stove.
Heat ghee in a thick pan.
Add cardamom, peppercorns, cloves, and cinnamon sticks.
When it pops, add rice and saute them.
Add coconut milk, water and salt.
When it starts to boil, lower the flame, close the lid, and allow to cook till water is no more.
When it is cooked, pour the soya chunks masala prepared above and mix gently.
Serve hot with a garnish of coriander leaves.