This omelette is very filling. It can be served as it is or with sandwich bread and cheese to make it even more delicious.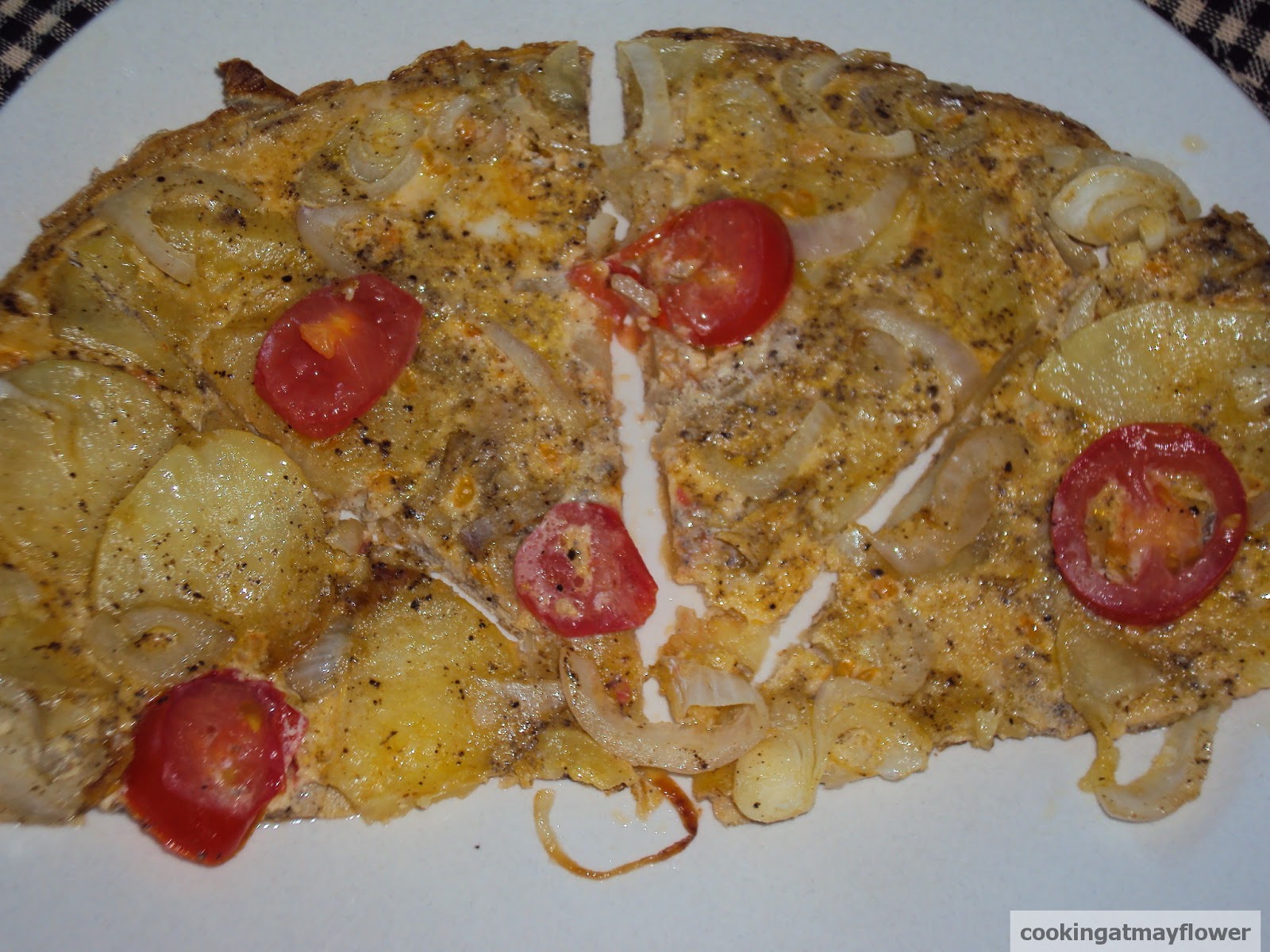 Ingredients
Potato – 1 no
Onion – 1 no, medium sized
Cherry tomatoes or plum tomato – 2 nos (If using plum tomato, use only 1)
Eggs – 3 nos
Pepper powder – 1 tsp
Salt
Olive oil / butter
Directions
Peel and cut potatoes in thin rounds. Cut onion in thin rounds, then cut it into halves. Cut tomato in thin rounds. Beat egg with salt and pepper powder and keep aside. Heat olive oil in a pan, add sliced potatoes and onions. Allow it to cook on a low flame. When onion and potato is cooked and starts to turn brown, add beaten eggs. Add tomatoes and close the lid. Once omelette is cooked, serve hot with some cheese sprinkled over or with brown bread.
Adding cheese is optional.
/