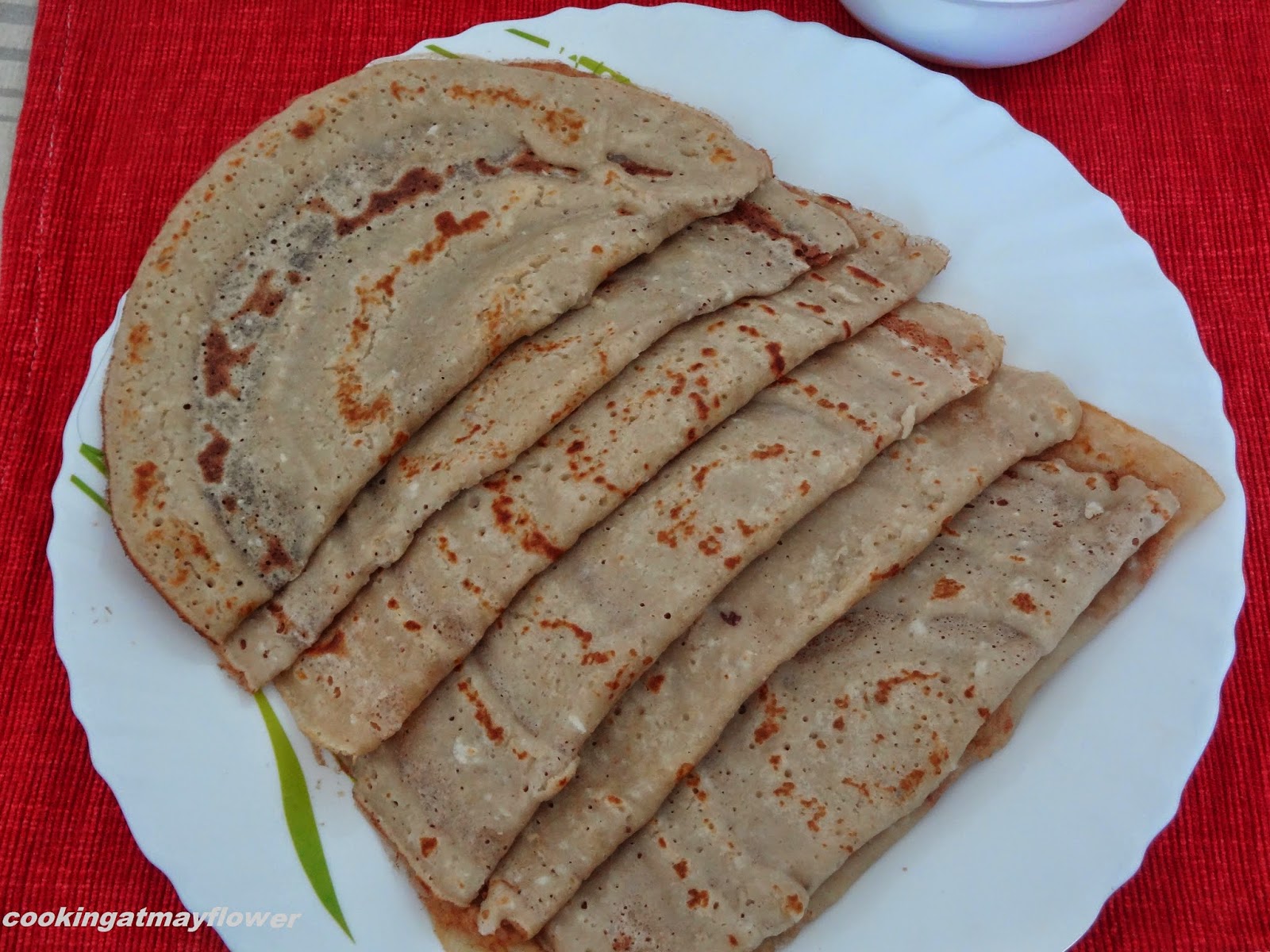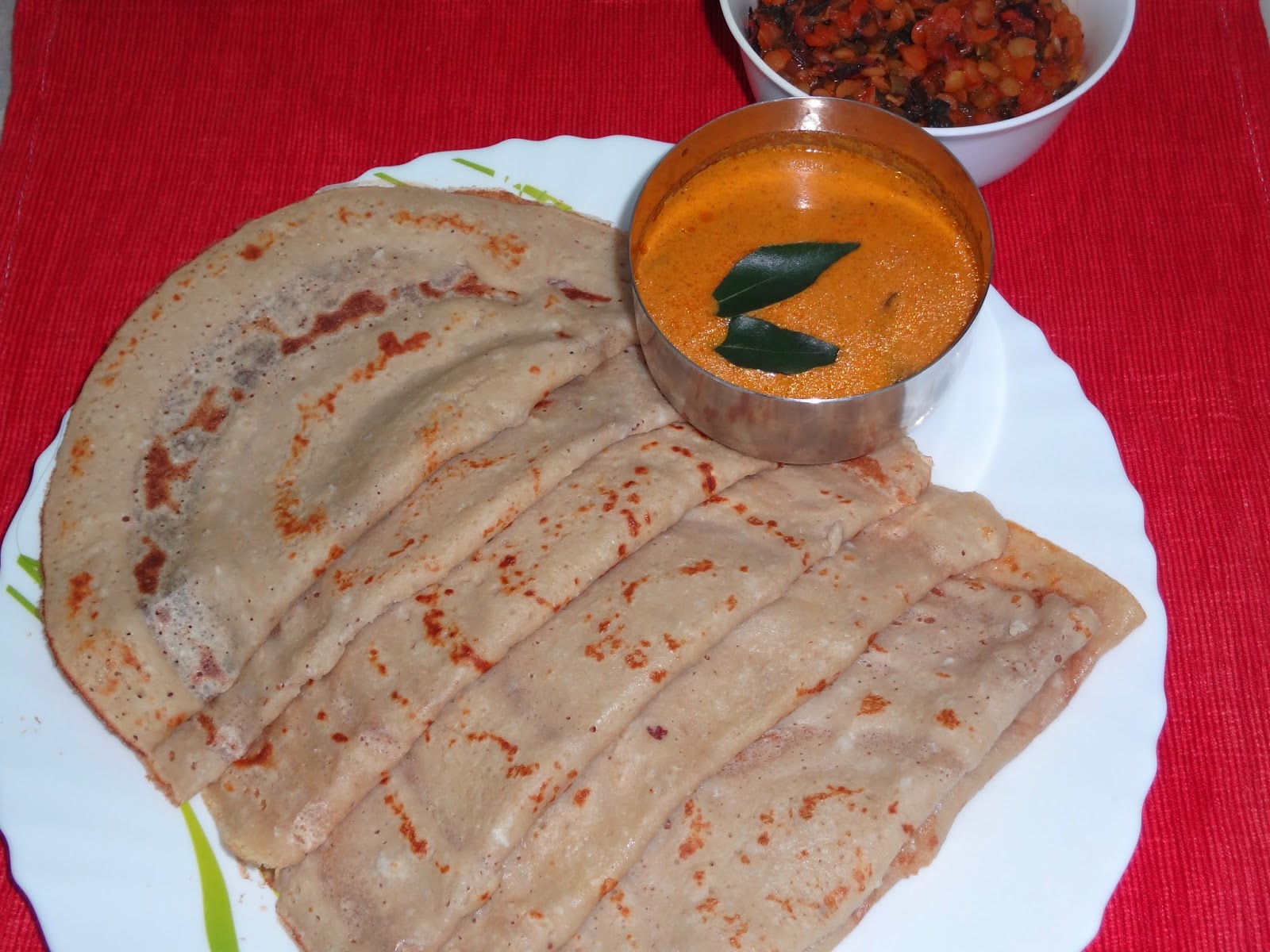 Bored of normal dosas. Try this simple healthy dosa recipe.
Ingredients
Wheat flour – 2 1/2 cups
Urad dal – 1/2 cup
Grated coconut – 1/2 cup
Salt as needed
Ghee as needed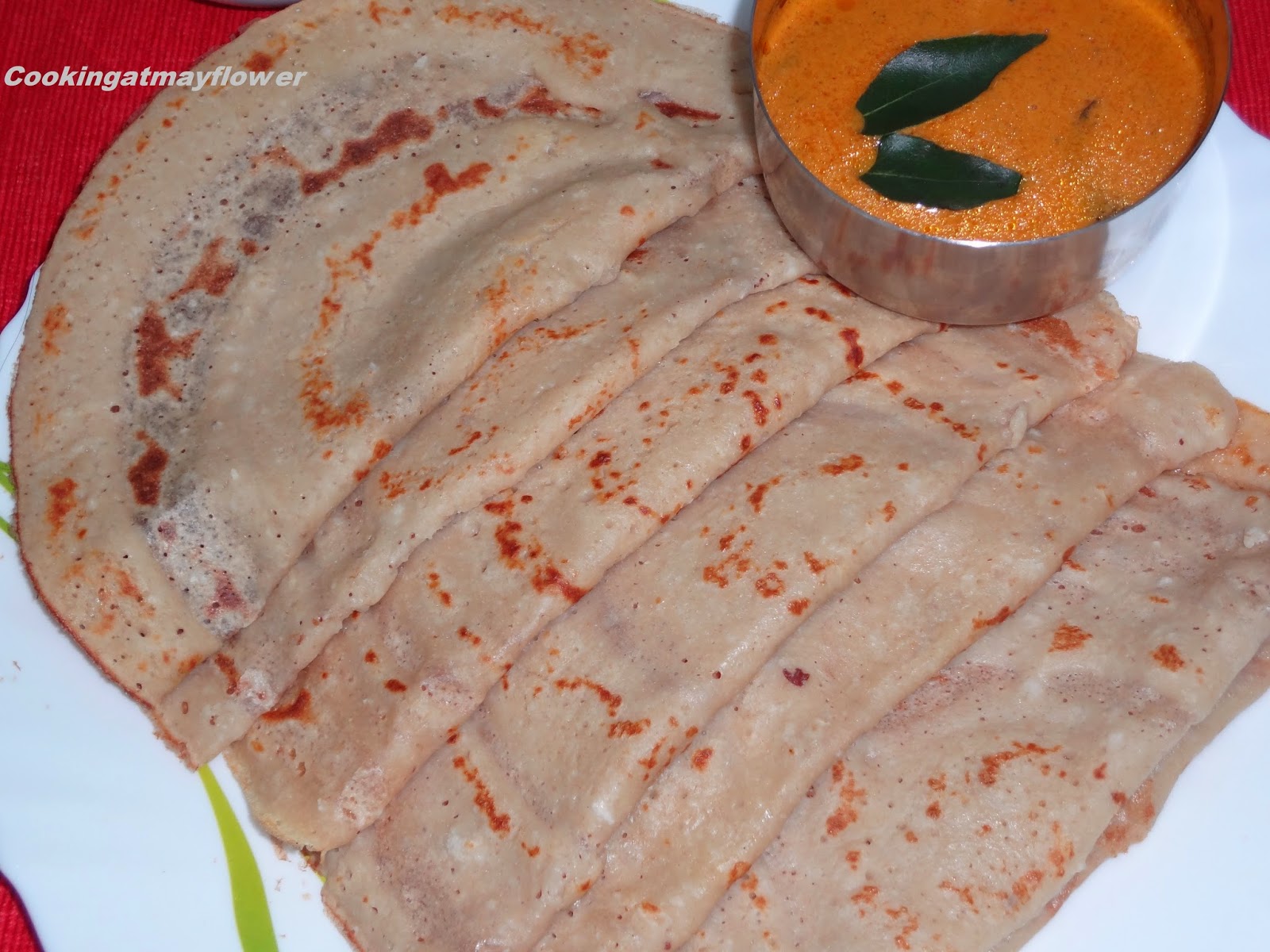 Method

Soak urad dal for 3-4 hours. Grind urad dal using required amount of water. Mix this ground urad dal to wheat flour. Add salt. Mix them well. Keep them undisturbed for 5 hours. After 5 hrs, the batter will rise. If the batter is thick, add some water to the batter. We are looking for a batter with the consistency just like dosa batter. Add grated coconut to this batter.

In a nonstick dosa tawa, smear some oil, pour the batter to make dosas. Flip dosas on both sides so that it is cooked perfectly. Served hot with sambar, chutney or any other curries.