Ingredients


1)Chicken cut in to small pieces – 1kg


2)Chilli powder – 3 tsp
Coriander powder- 4 tsp
Turmeric powder – 1/2 tsp
Salt as needed
Vinegar – 4 tsp


3) Cardamom – 4 nos
Cloves – 6nos
Cinnamon -3 pieces
Pepper – 1 tbsp

4) Oil – for frying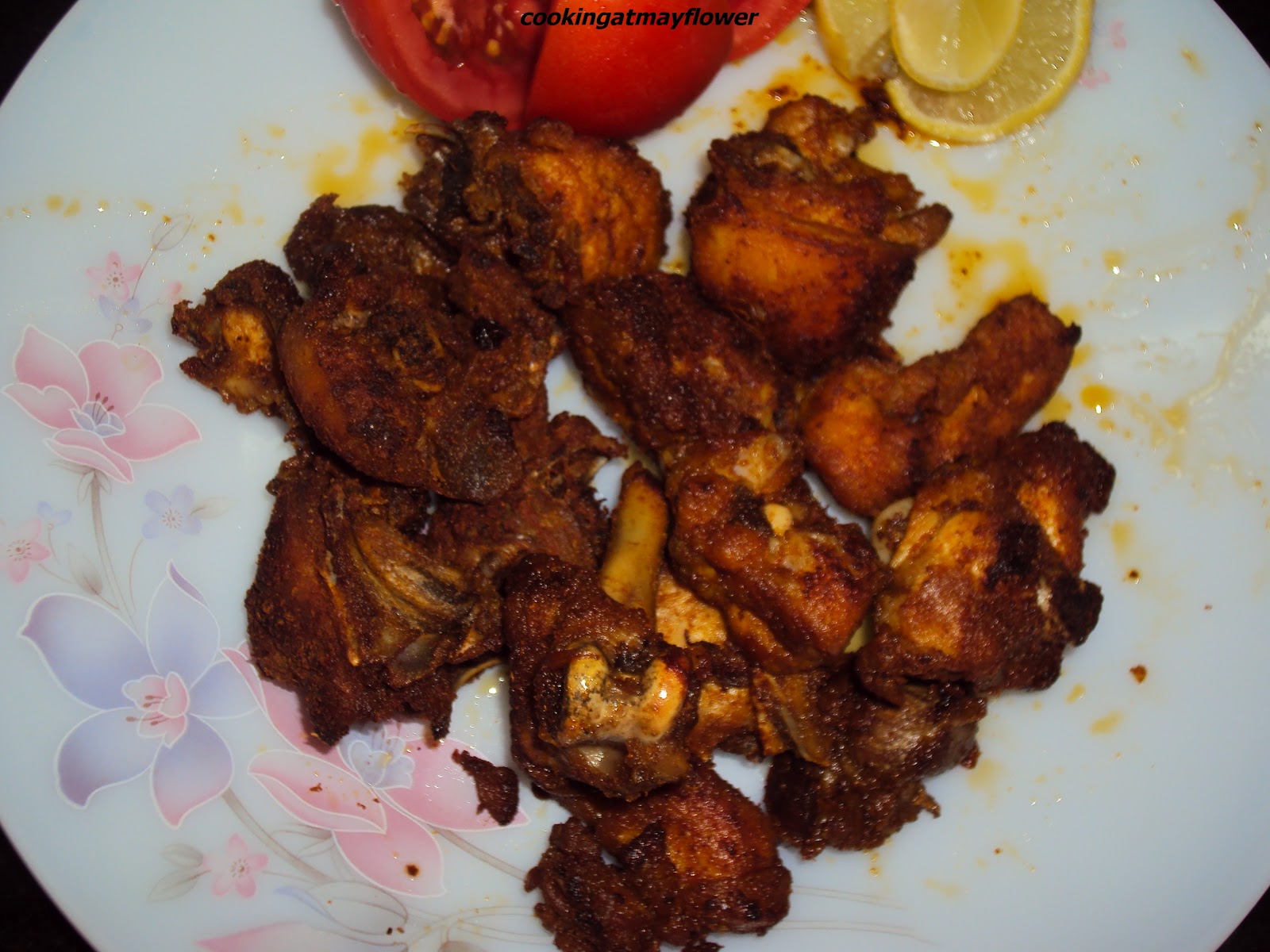 Ingredients


Wash chicken pieces thoroughly and allow them to drain. Dry roast and grind 3rd ingredients. Marinate chicken pieces with the 2nd and 3rd ingredients for 2-3 hours in fridge. Marinate the chicken without adding any water. Now fry them in coconut oil ( when chicken pieces are frying, close this with a lid for some time). Now remove the lid and fry nicely on both sides. Serve fried chicken hot .