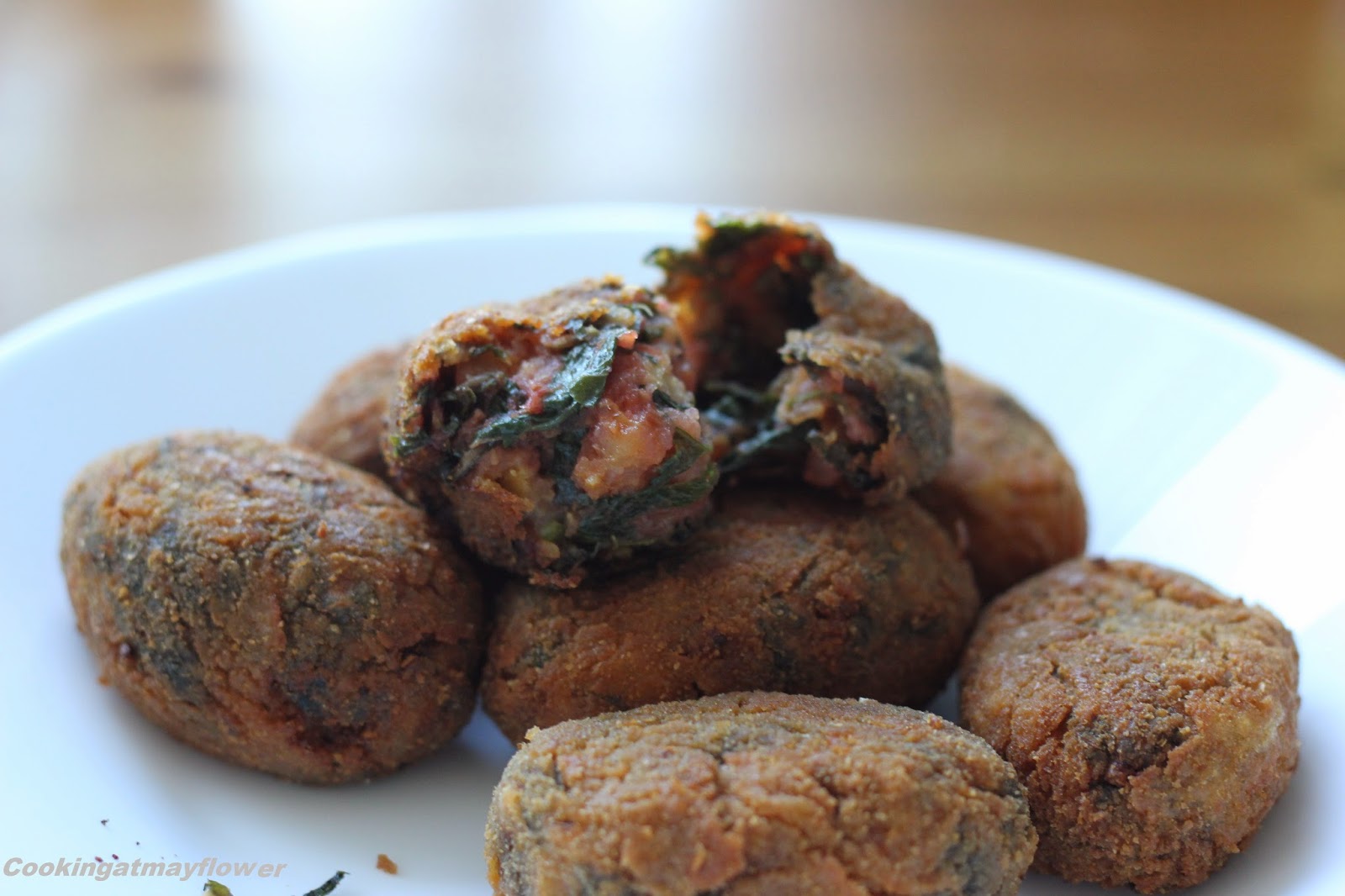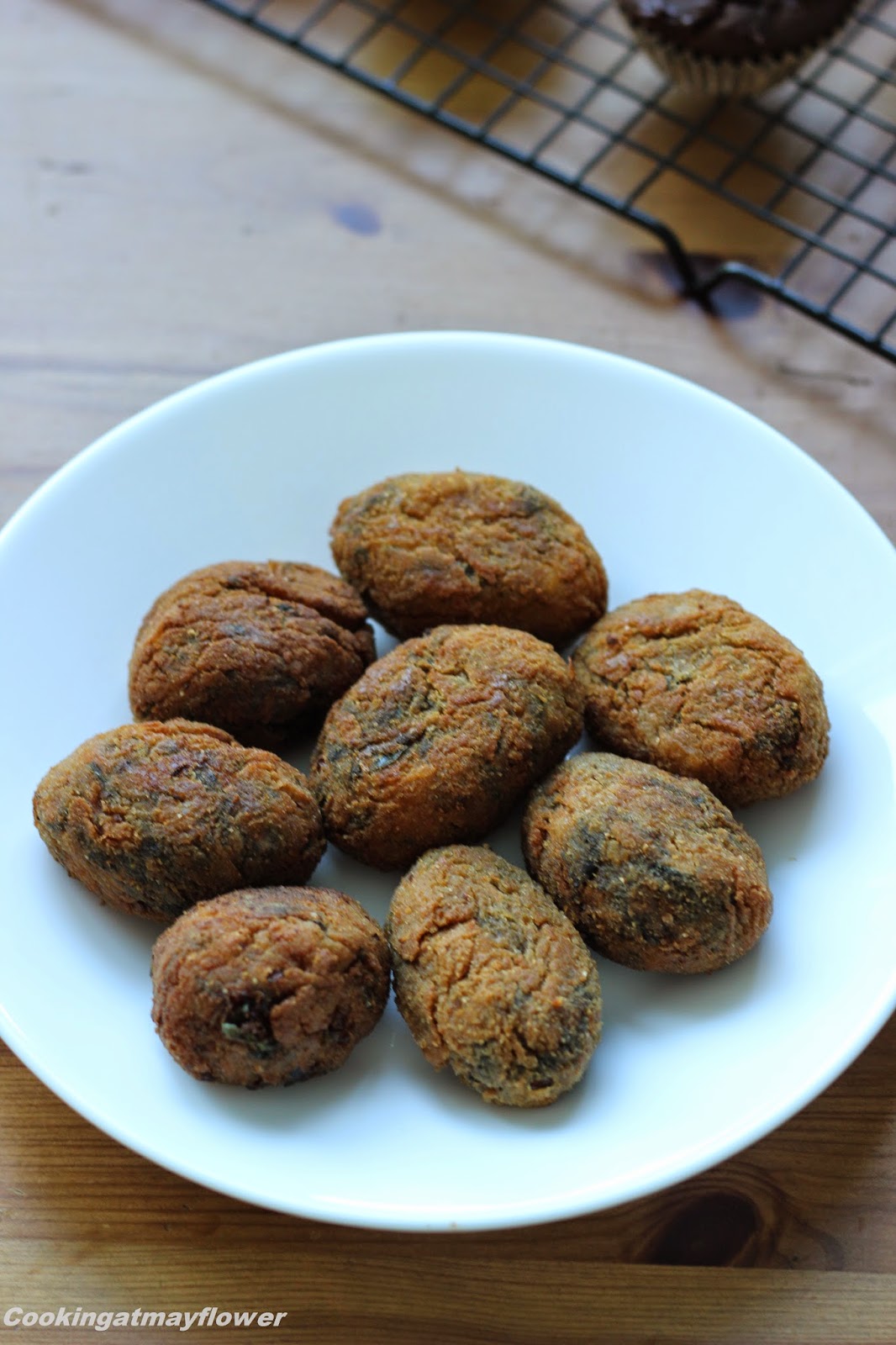 Ingredients
Spinach, chopped – 3 cups


Onion, finely chopped – 1/2 cup
Ginger, finely chopped – 1 tsp
Garlic, finely chopped – 1 tsp
Green chilli, chopped – 1/2 tsp
Curry leaves – little
Chilli powder -1/2 tsp
Turmeric powder – a pinch
Garam masala powder – 1/4 tsp
Potato, boiled and mashed -1/2 cup
All purpose flour/Maida – 4 tbsp
Bread crumbs – 3/4 to 1 cup
Salt
Oil for frying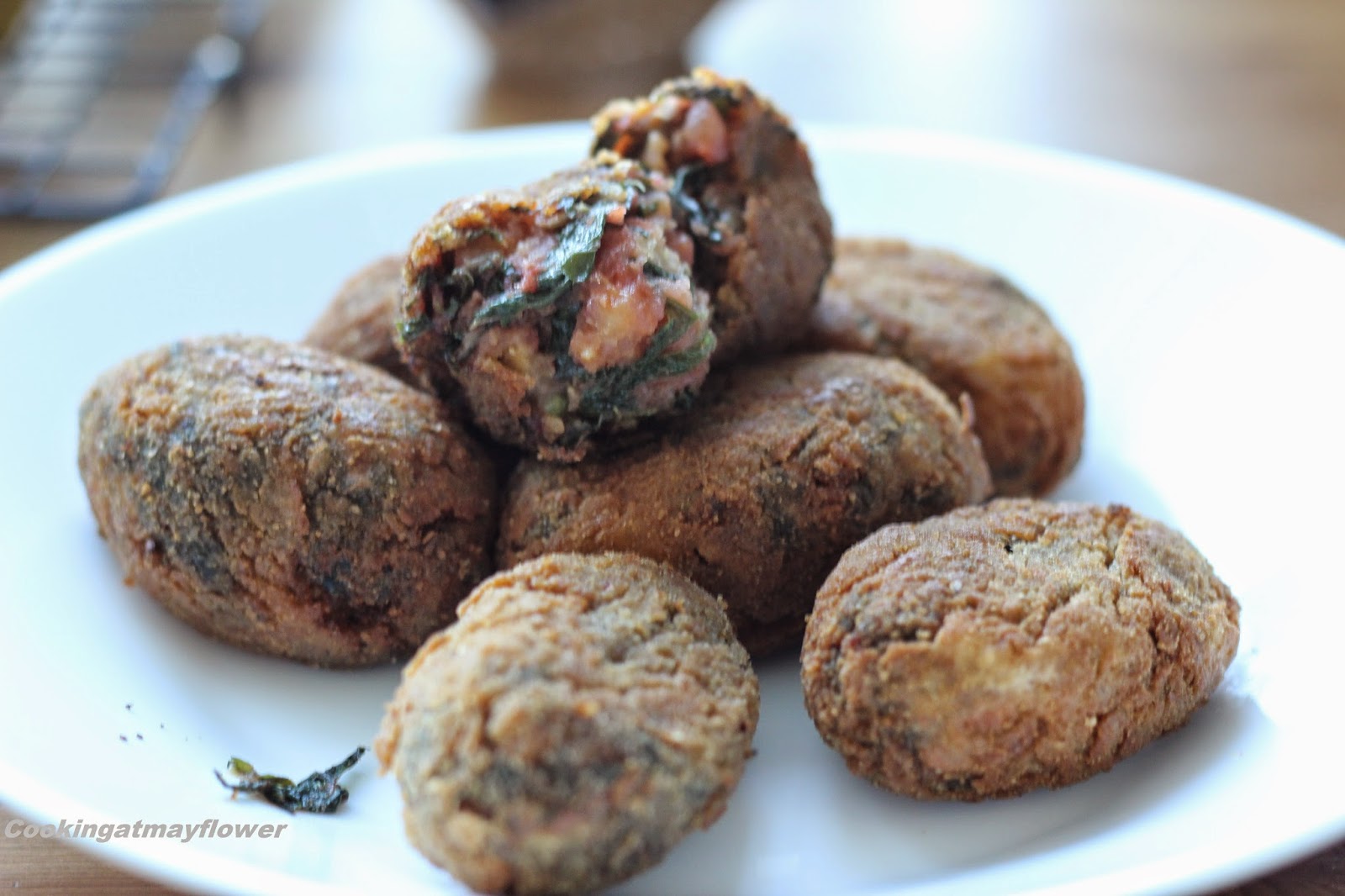 Method
Heat oil in a pan Saute onion,ginger, garlic , green chilli and curry leaves . When onion turns brown, add chilli powder, turmeric powder and garam masala powder. Saute well . Add chopped spinach and salt. Cover with a lid and cook for 2 minutes. Switch off the stove. Add mash potatoes to the mixture and mix well with your hands. Then roll them in to balls.
In a bowl, mix all purpose flour and water to form a batter (Consistency should be slightly thinner than dosa batter, the batter should nicely coat the balls). Dip the balls in the above batter, then dip them in breadcrumbs. Deep fry them in oil till golden brown. Enjoy with a cup of tea .


Makes 8 cutlets