Sukhiyan is a very popular tea time snack of kerala.
Recipe – Mrs. K.M. Mathew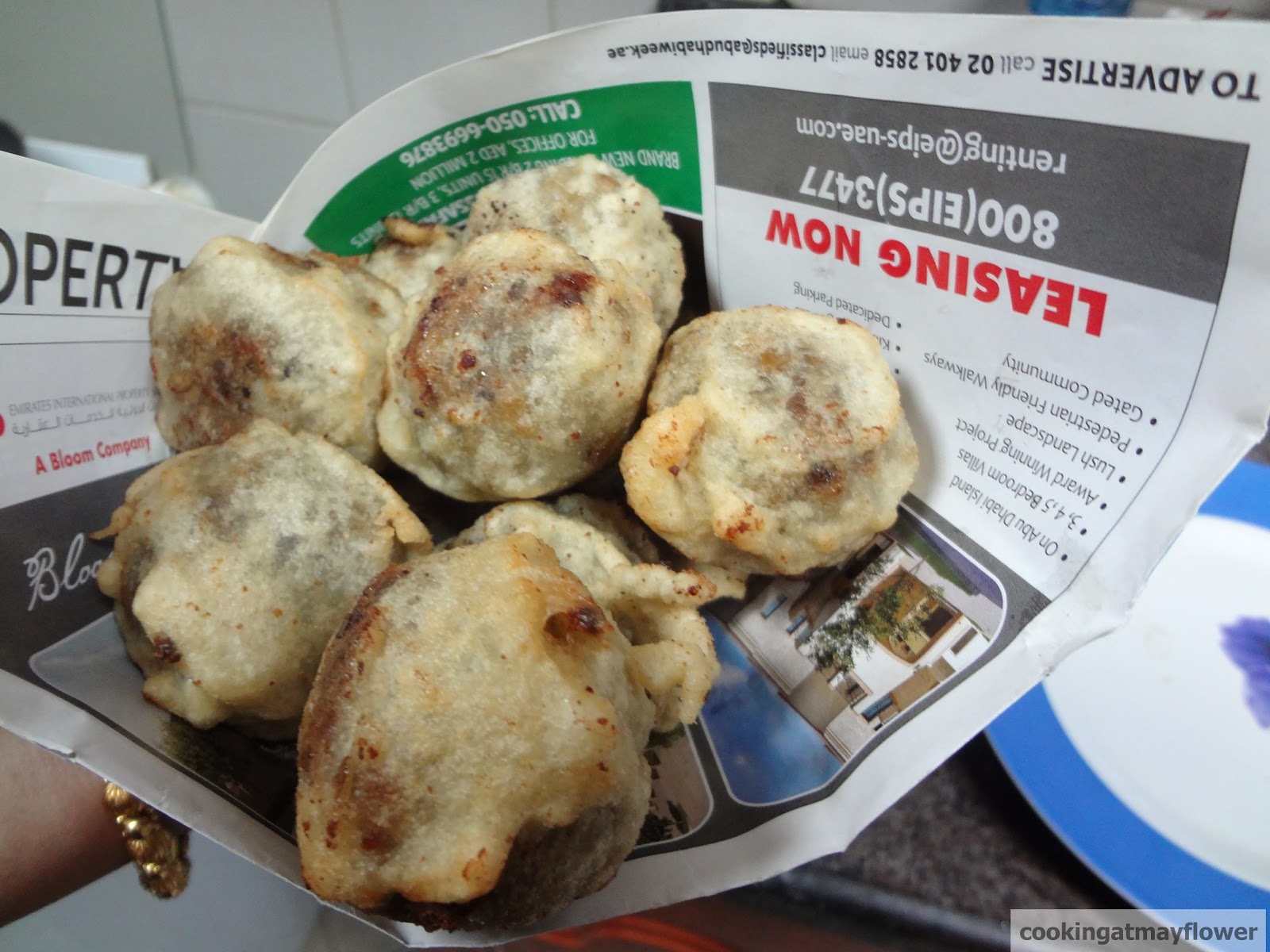 Ingredients
Green gram / Cherupayar – 1 cup
Jaggery – 250 gm
Grated coconut – 1 cup
Sugar – 3 tsp
Ghee – 1 tsp
Salt – 2 pinches
Cardamom powder – 1/2tsp
For the batter
Oil for deep frying




Directions
Dry roast green gram in a pan for a minute. Cook the green gram with water till done and the water is evaporated. Make sure that the gram is not overcooked.
Place jaggery along with 1/4 cup water and bring to a boil. Simmer till the jaggery melts completely and forms a single thread consistency. Add the grated coconut into it and mix well. Add the cooked gram and stir for a minute. Add the sugar, salt, cardamom powder and ghee and mix well. Make sure there is no water at this point. Switch off the flame. Let it cool for a minute or two. Once it is cool, you can shape them into balls.
In a separate bowl, mix the flour along with water, ghee, and salt to form a thick batter.
Heat oil. Dip each of the balls into the batter. Make sure the ball is well coated with batter. Drop each balls into the hot oil. Fry till golden brown. Drain onto an absorbant paper. Serve hot.