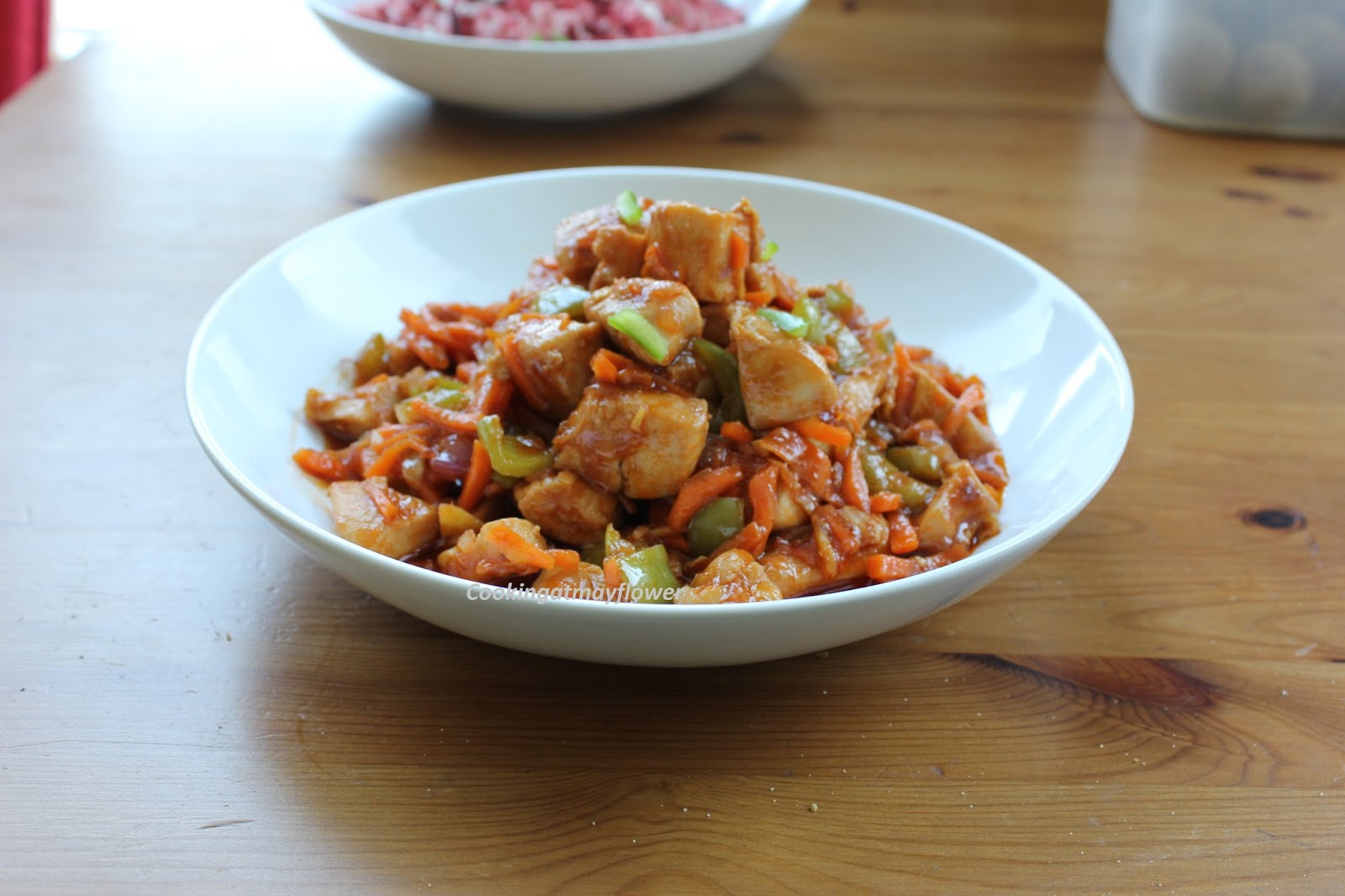 Ingredients


Boneless chicken, cut into square pieces-500 gm
Vegetable oil – 2 tsp
Garlic, crushed – 2 cloves
Ginger, chopped – 1/2 tsp
Capsicum, chopped – 1 no
Onion chopped – 1 no
Green chilli chopped – 2 nos
Carrot, finely chopped – 1 no
Vegetable oil – 1 tsp


To Marinate


Light soya sauce – 2 tbsp
Vinegar – 1 tsp
Pepper powder – 1 tsp
Salt
Oil – 1 tsp


To make Sauce


Vinegar – 2 1/2 tbsp
Sugar – 3 tbsp
Tomato ketchup – 4 tbsp
Light soya sauce – 2 tsp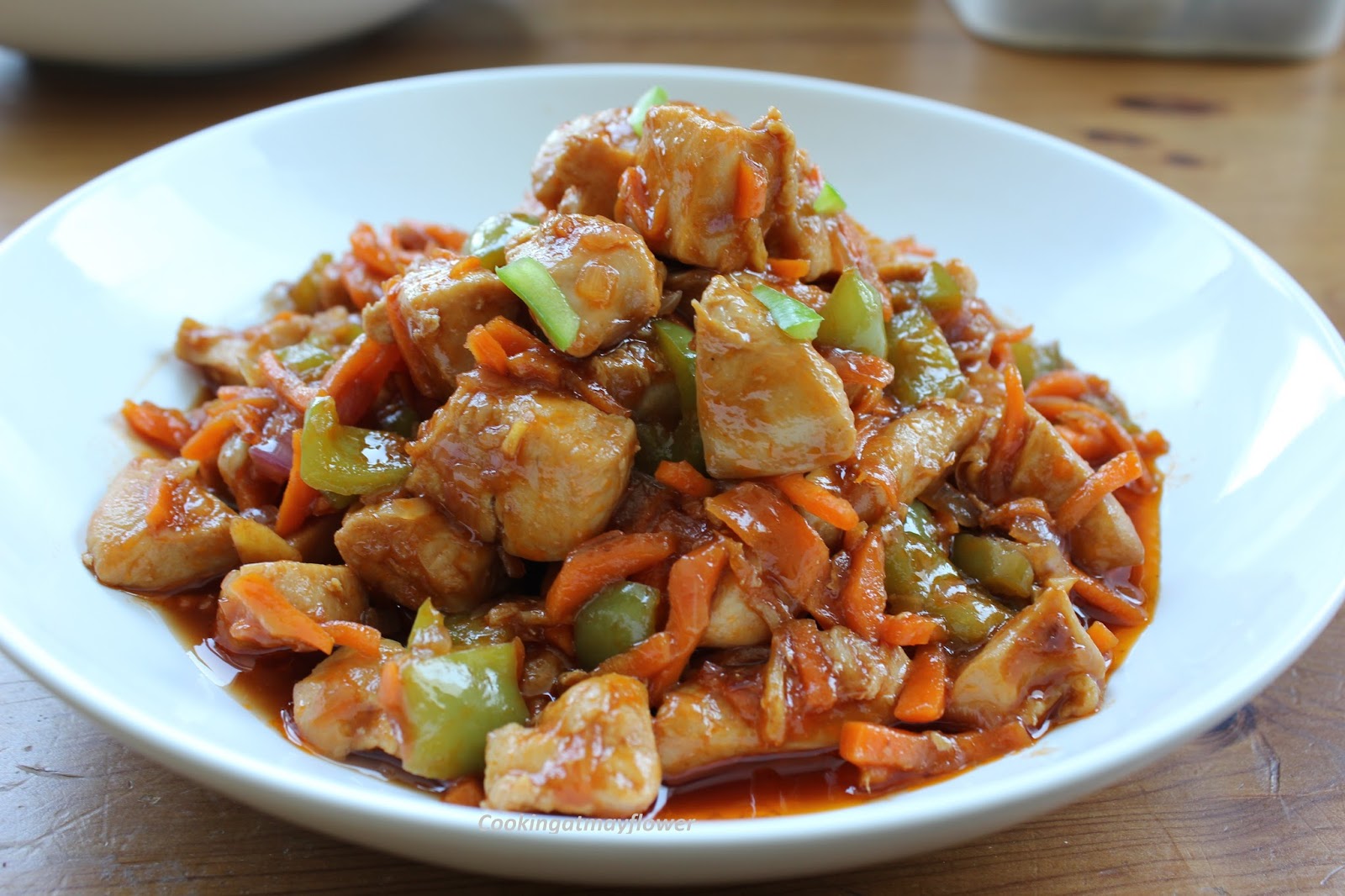 Method


Marinate chicken with light soya sauce, vinegar, pepper powder, salt and oil. Keep it for at least 20 minutes.


In a wok, heat 3 tbsp of oil and stir fry the chicken until it starts to turn golden brown. Remove and set aside.


To prepare the sauce, heat vinegar in a pan. Add sugar, light soya sauce and tomato ketchup. Stir to dissolve the sugar, then set aside.


In a wok, heat the remaining oil. Saute ginger and garlic until fragrant. Add the vegetables and cook for 2 minutes. Add the chicken and cook for 1 minute . Finally add the sauce and and stir. Switch off the stove . Serve hot with ghee rice, Fried rice etc.