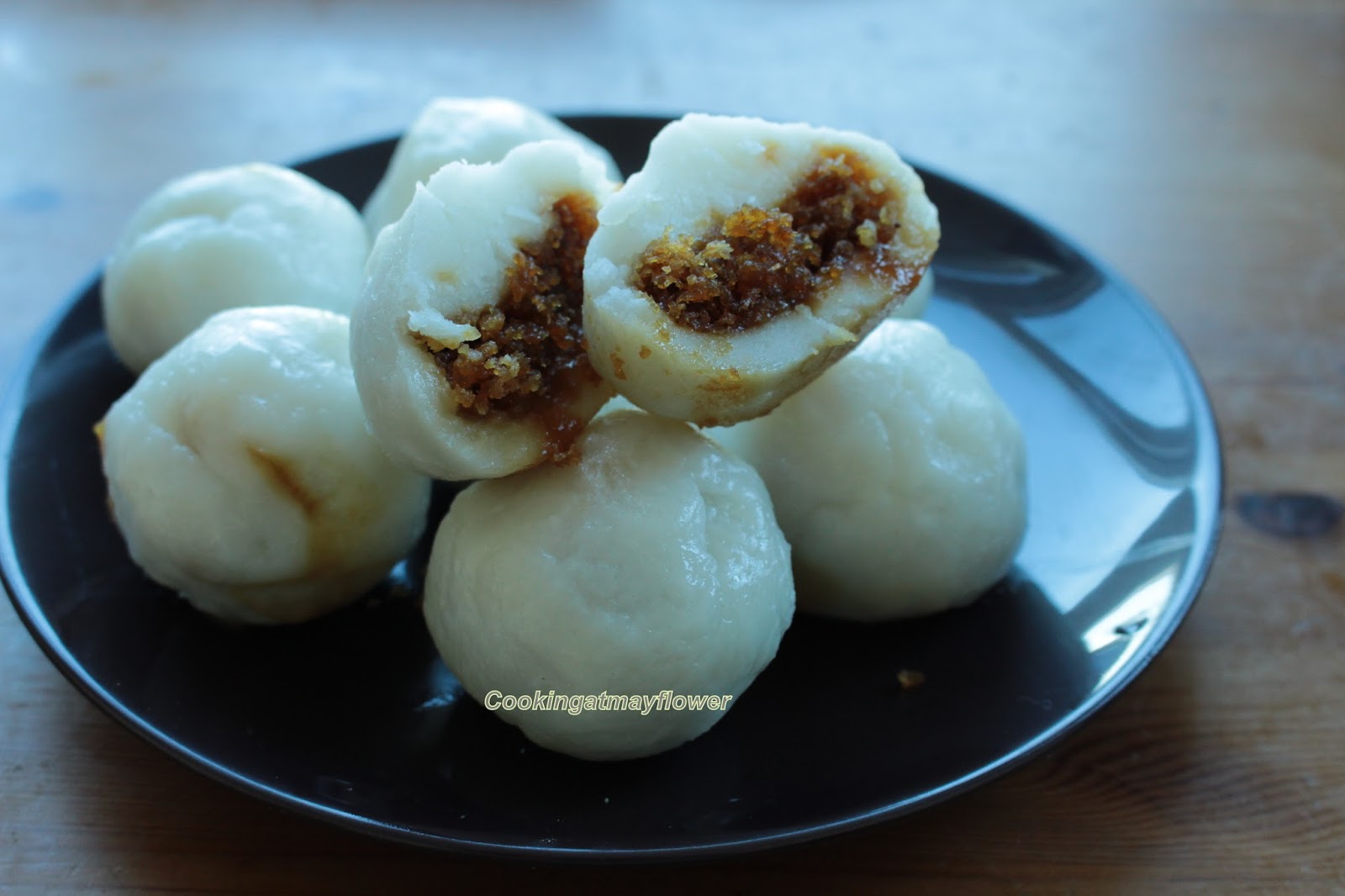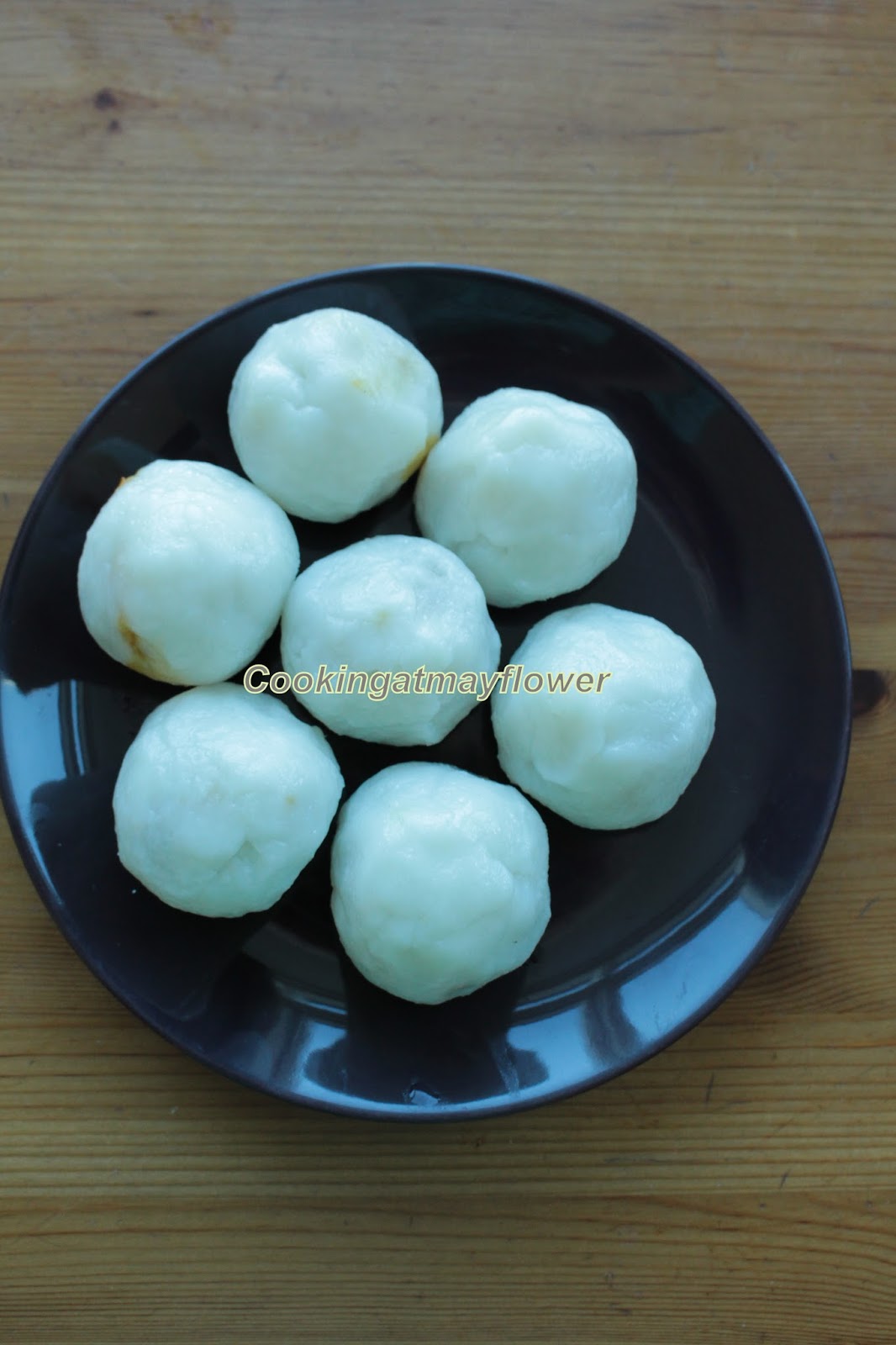 During oshana, kozhukatta is prepared in Christian households.
Ingredients
Rice flour – 1 cup
Jaggery, grated – 3/4 cup
Grated coconut – 1 cup
Ghee – 2 tsp
Crushed cardamom – 1/2 tsp
Water – 1 – 1 1/4 cup
Salt as needed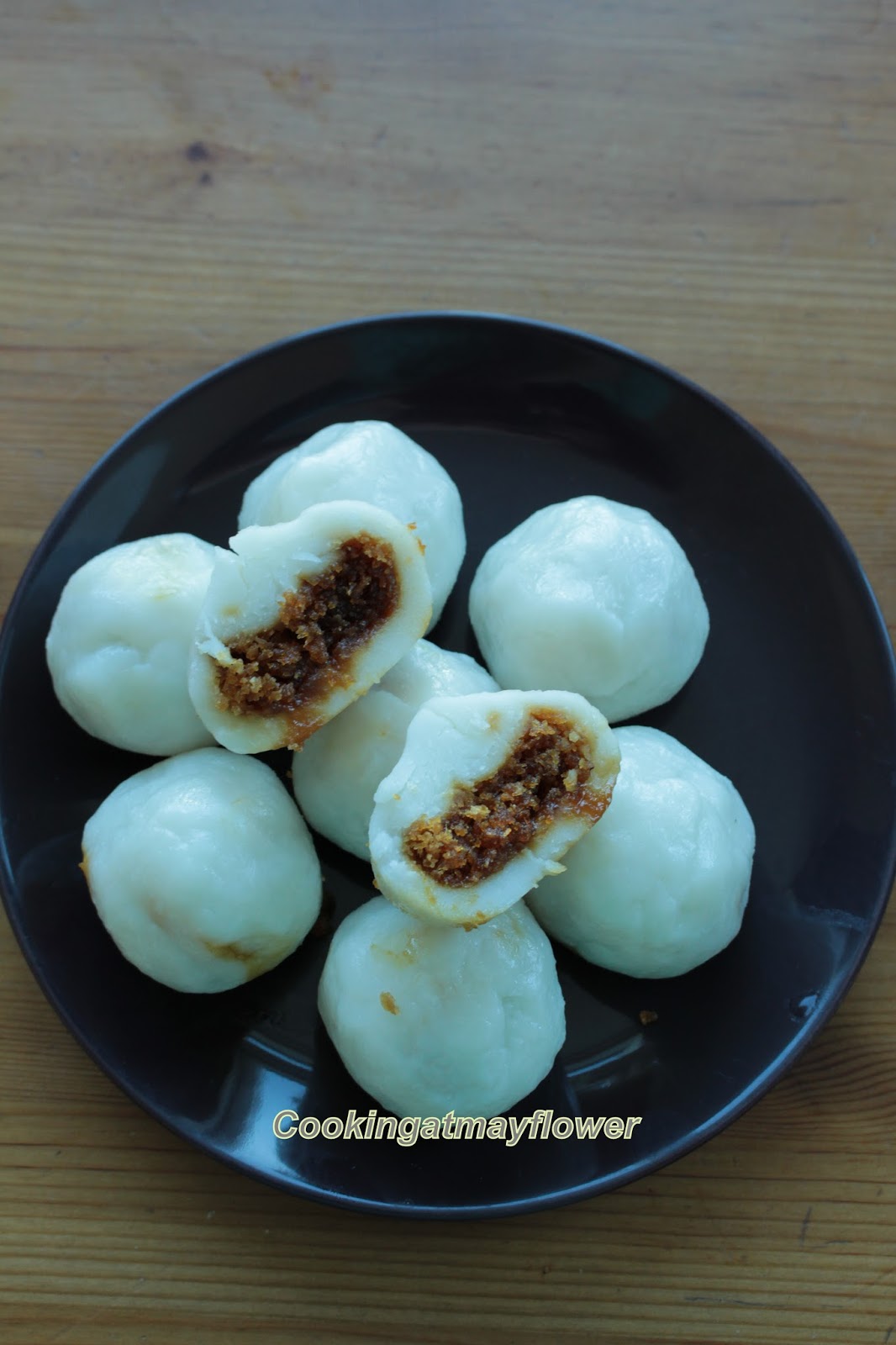 For the filling
Melt jaggery with water and strain it to get a jaggery syrup.
Add grated coconut to the jaggery syrup and stir well. Add ghee and cook till all the liquid is dried out. Add crushed cardamom and remove from fire. Keep this aside.
For the dough
In a pan, boil water with salt and ghee. Add rice flour little by little and mix it with a spoon until water is absorbed by the flour. Keep this aside. When you can handle the dough make it to soft balls, The consistency of the dough should be same as that of idiyappam dough.
Coat oil in your palm. Take one ball at a time and place it in your palm. Press it with the finger and to make the shape of a deep bowl. Place 1 tbsp of the filling. Cover it and roll it back into a ball. Repeat the process with the rest of the dough by filling it with the mixture. Steam kozhukatta in a steamer for 9-10 minutes on medium flame. When done, keep it covered for 1 minute, then open and serve hot.