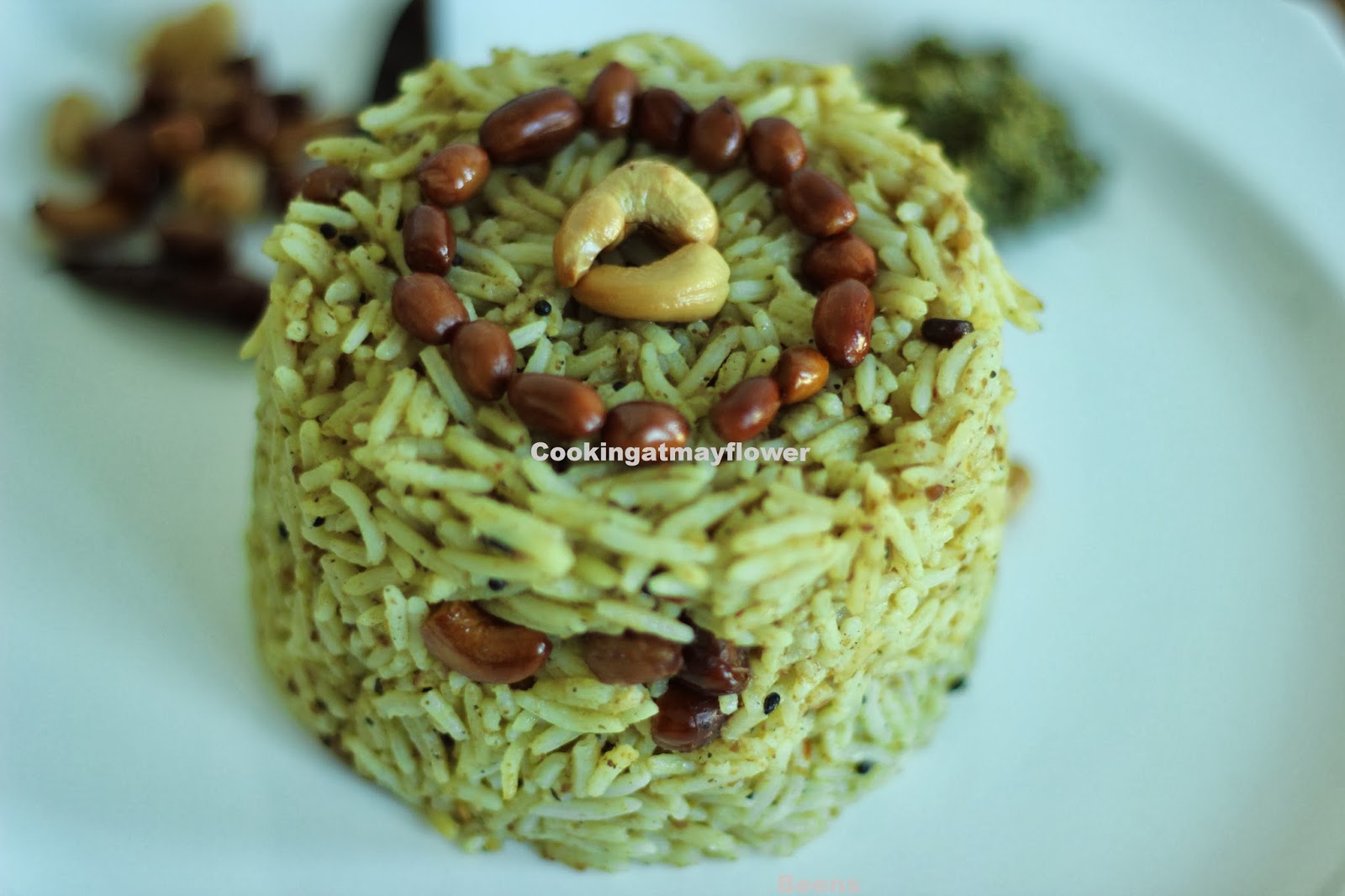 Ingredients
Cooked Rice -4 cups
Sesame oil/ Vegetable oil – 4 tsp
Mustard seeds – 1 tsp
Channa dal – 1 tsp
Asafoetida – 2 pinch
Dry red chilli – 4 nos
Curry leaves
Pea nut – 1/2 cup
Turmeric powder – 1 tsp
Tamarind – big lemon size
To fry and powder
Red chilli – 5 nos
Channa dal -2 tsp
Coriander seeds – 2 tsp
Fenugreek seeds – 1/4 tsp
Sesame seeds – 1 tsp
Soak tamarind in water and extract a thick juice to not more than 2 cups . Fry and powder the ingredients as above.
Mix sesame oil and powder to the cooked rice.
Heat sesame oil in a pan. Add mustard seeds, chana dal, asafoetida, red chilli, peanuts, curry leaves and fry for 2 minutes. Now add tamarind extract, turmeric powder, and salt. Boil this. once boiled, add cooked rice mixed with sesame oil and powder. Yummy tamarind rice ready.
Optional – Add 2 tsp jaggery syrup and 2 tbsp powdered roasted coconut to enhance flavour.