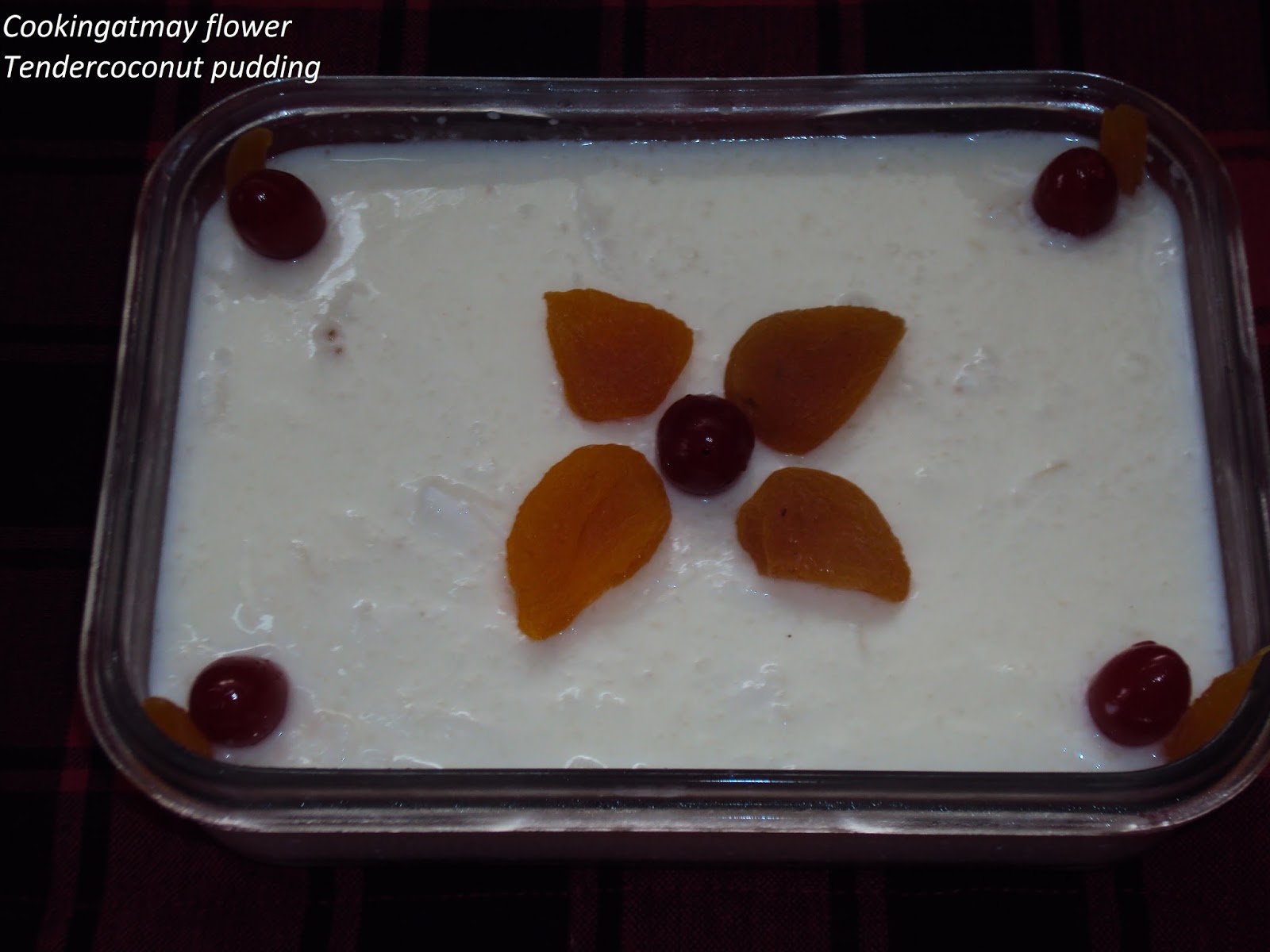 Happy Eid to all my friends and family.
Ingredients
1. China Grass – 10 gm
2. Water – 1 cup
Tender coconut water – 1 1/2 cups
3. Condensed milk – 1/2 tin
4. Milk – 2 1/2 tin (you can use a condensed milk tin to measure)
5. Sugar – 5 dessert spoon (or as desired)
6. Tender coconut meat cut into pieces – 1 cup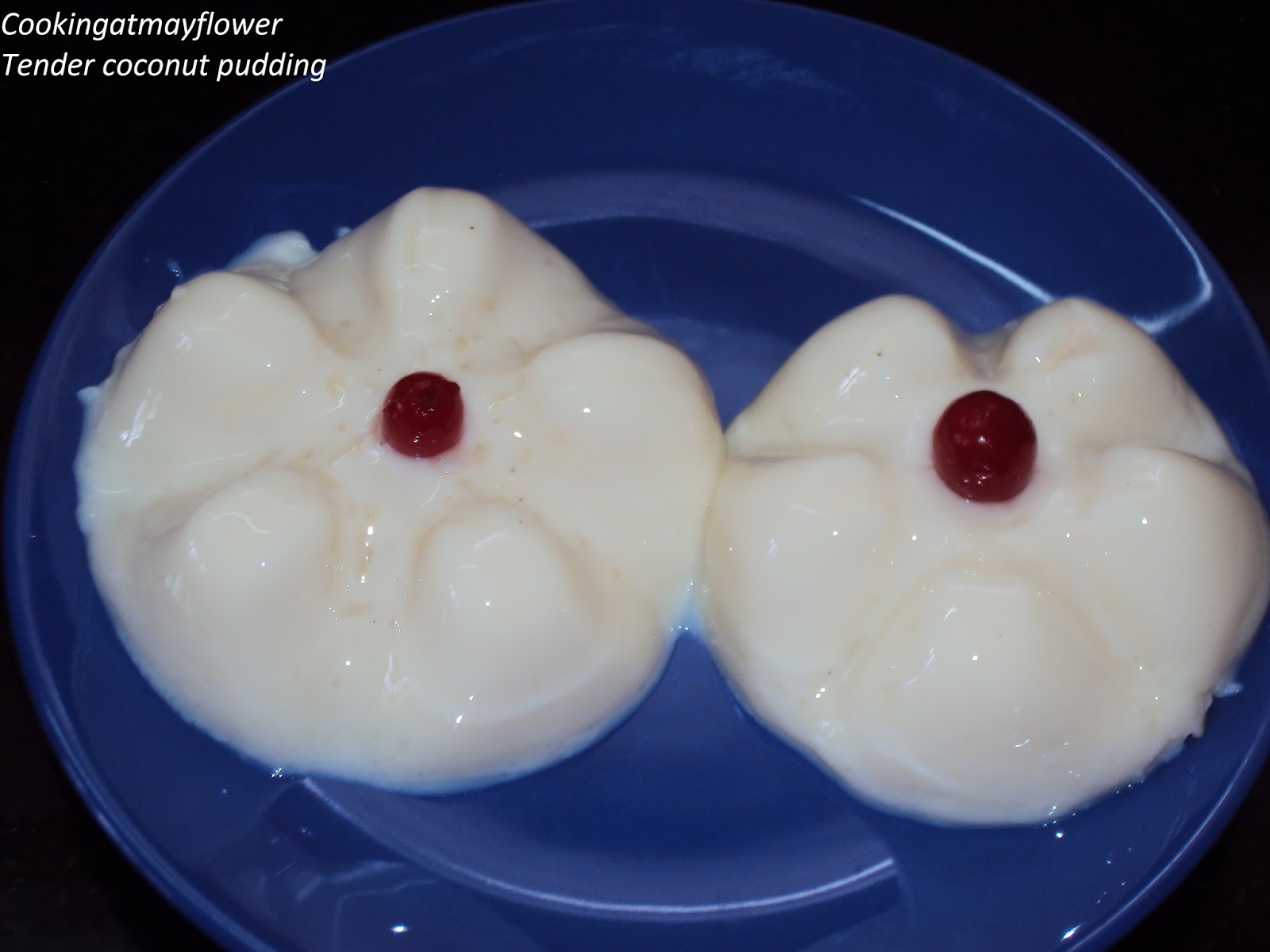 Method
Break china grass into small pieces. Wash and place it in a strainer to drain the water. On a stovetop, melt china grass with 1 cup of water. When it is completely melted, remove from fire and keep aside. When it is warm, add tender coconut water.
Now mix condensed milk, milk, and sugar. Keep this on stove and stir continuously for sometime. Now remove from stove and keep aside. Allow it to cool completely.
Once it is cool, add this to the above china grass mixture kept aside.
Now return this mixture to the stovetop and stir for 2 mins until it is warm. Now transfer this to a glass bowl or tray using a strainer and keep this in the fridge (not in the freezer). Remove from the fridge and add tender coconut meat pieces into the mixture, before it is set. Sprinkle some coconut meat on top of the mixture as well. Transfer this back to the fridge and allow it to set.
Once it is set, decorate according to your liking.