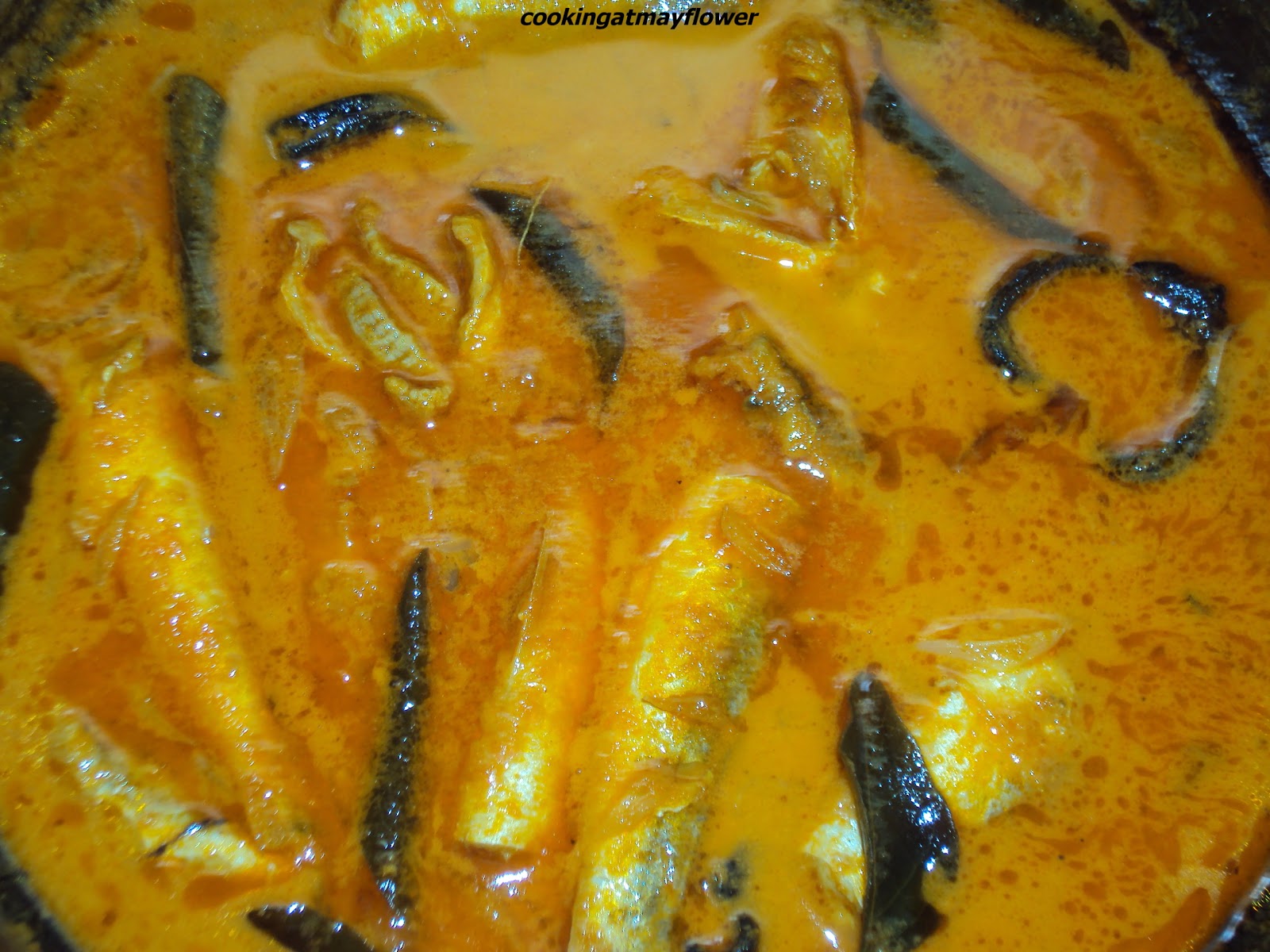 A very delicious fish curry which serves a fine combination with rice as a main curry.
Ingredients
Fish pieces – 1 /2 kg
Coconut – 1 /2 cup
Coriander powder – 2 tsp
Chilli powder – 3 tsp
Turmeric powder – 1 /2 tsp
Kudampuli/Gambooge -3-4 pieces
Shallots -5 nos
Green chillies – 2 nos
Ginger – 1 small piece
Curry leaves
Oil
Salt as required
Method
Clean and soak kudampuli in 1 /2 cup of water for 10 minutes.
Grind coconut, red chilli powder, coriander powder and turmeric powder to a very fine paste adding little water and keep aside.
Heat oil in a clay pot. Add shallots, green chilli, ginger, curry
leaves. Saute well for 3-4 minutes. Add the ground coconut paste
and fry for 2 minutes.Add soaked kudampuli along with water
salt to taste and mix well (add water according to your desired
consistency) . Add fish pieces and cook for 10-15
minutes or till cooked. Open the lid, pour little oil and few curry leaves over it and simmer for 5 minutes. Check for the spice and tamarind requirements and add more to suit your taste .
Serve warm with rice.