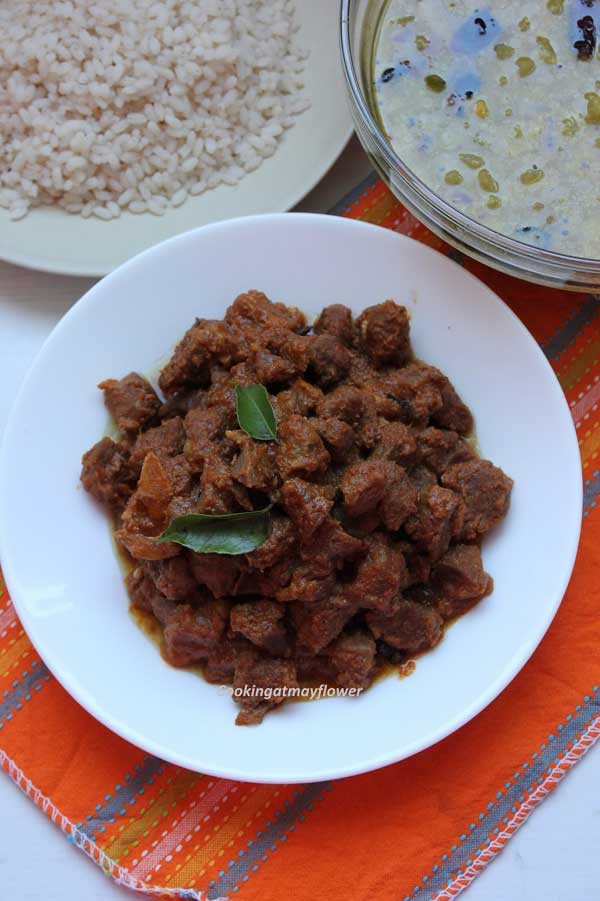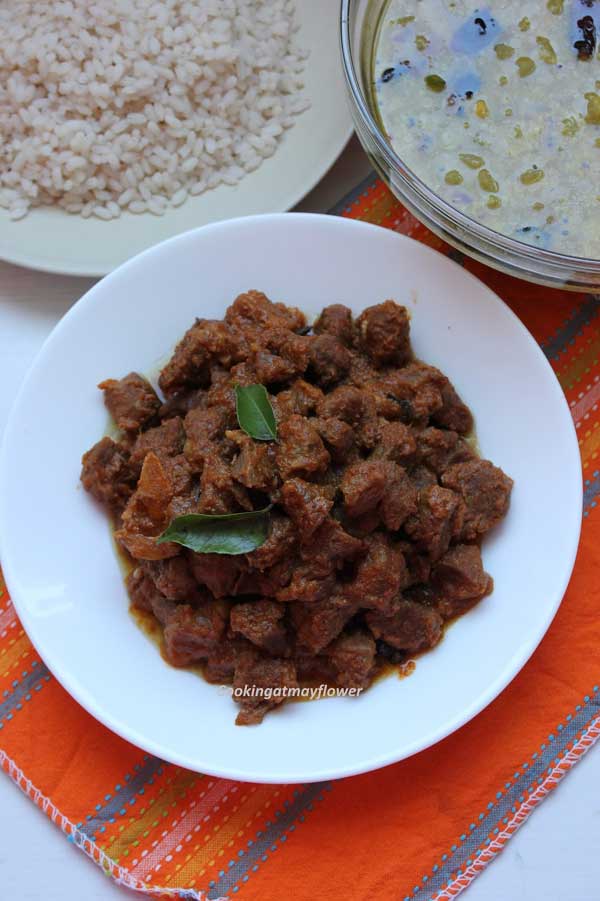 This recipe is a toddy shop style curry using few ingredients, which is tasty and easy to prepare. 
Ingredients
Beef – 1 kg
Pearl onion/Kunjulli – 1 cup
Ginger – 3 tbsp
Chilli powder – 2 tbsp
Curry leaves
Coconut oil – 1 to 2 tbsp
Method
Clean and cut beef into cubes.
Crush pearl onion, ginger, chilli powder and curry leaves.
Marinate the beef cubes with the above crushed mixture for about 1 hour. Pressure cook the marinated beef cubes with water as required. Once cooked, open the lid of the pressure cooker and cook till all the water in it dries out and the masala is thickened and beef is well coated with the masala. Top it with coconut oil. Serve hot.