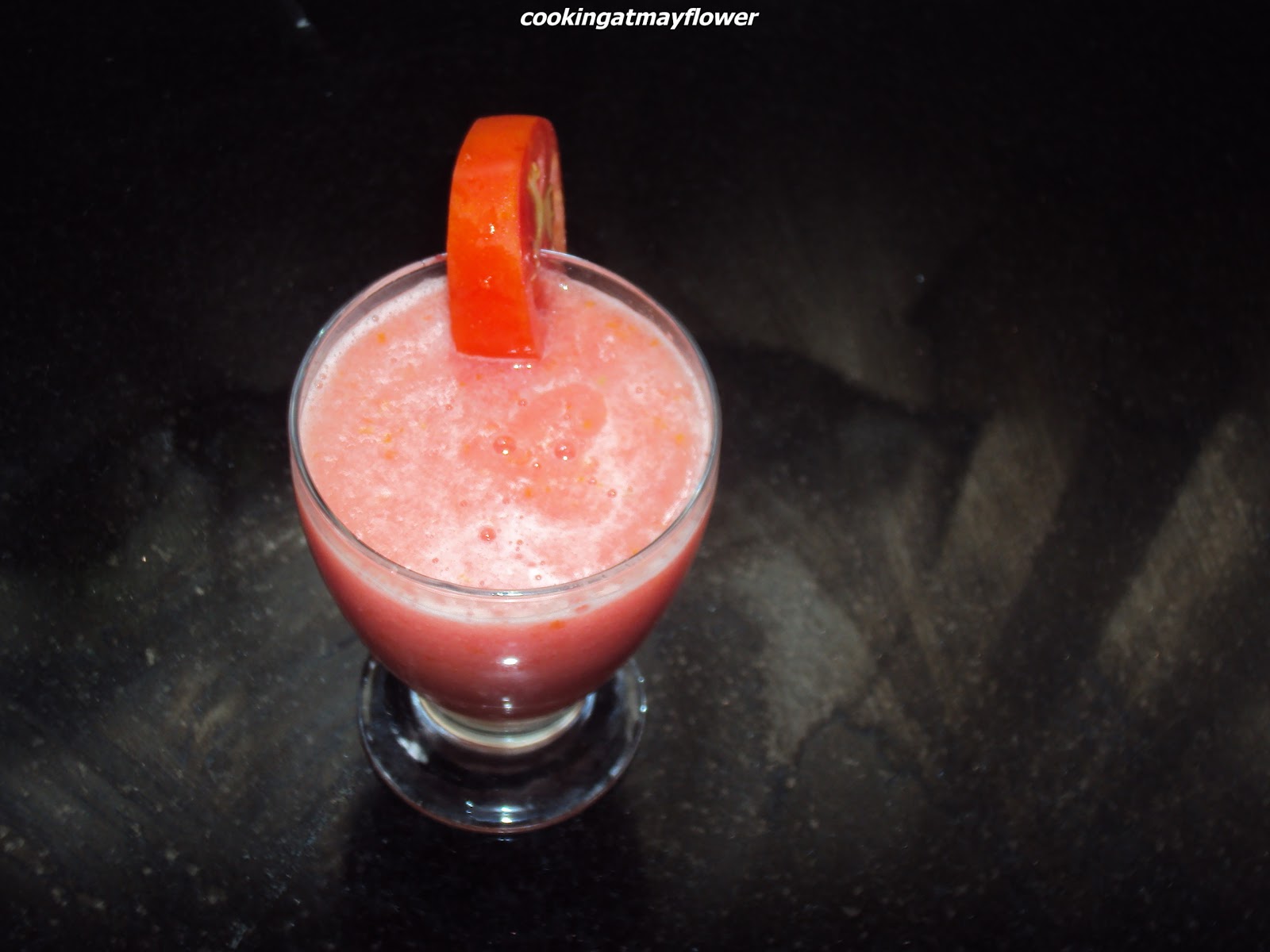 Tomato juice is one of the most potent fruit juice out there and by any definition a super food. Tomatoes are also absolutely packed with vitamins and minerals and as they are cheap, and easily available they can be added easily to anyone's diet.
Ingredients
Ripe tomatos – 4 nos
sugar as needed
Cardamom powder -1 pinch
Chilled water – 2 glass
Method
Cut the tomatoes. Blend together all ingredients with 2 glasses
chilled water. Strain with a not too fine strainer. Pour into glasses .Tomato juice is ready .