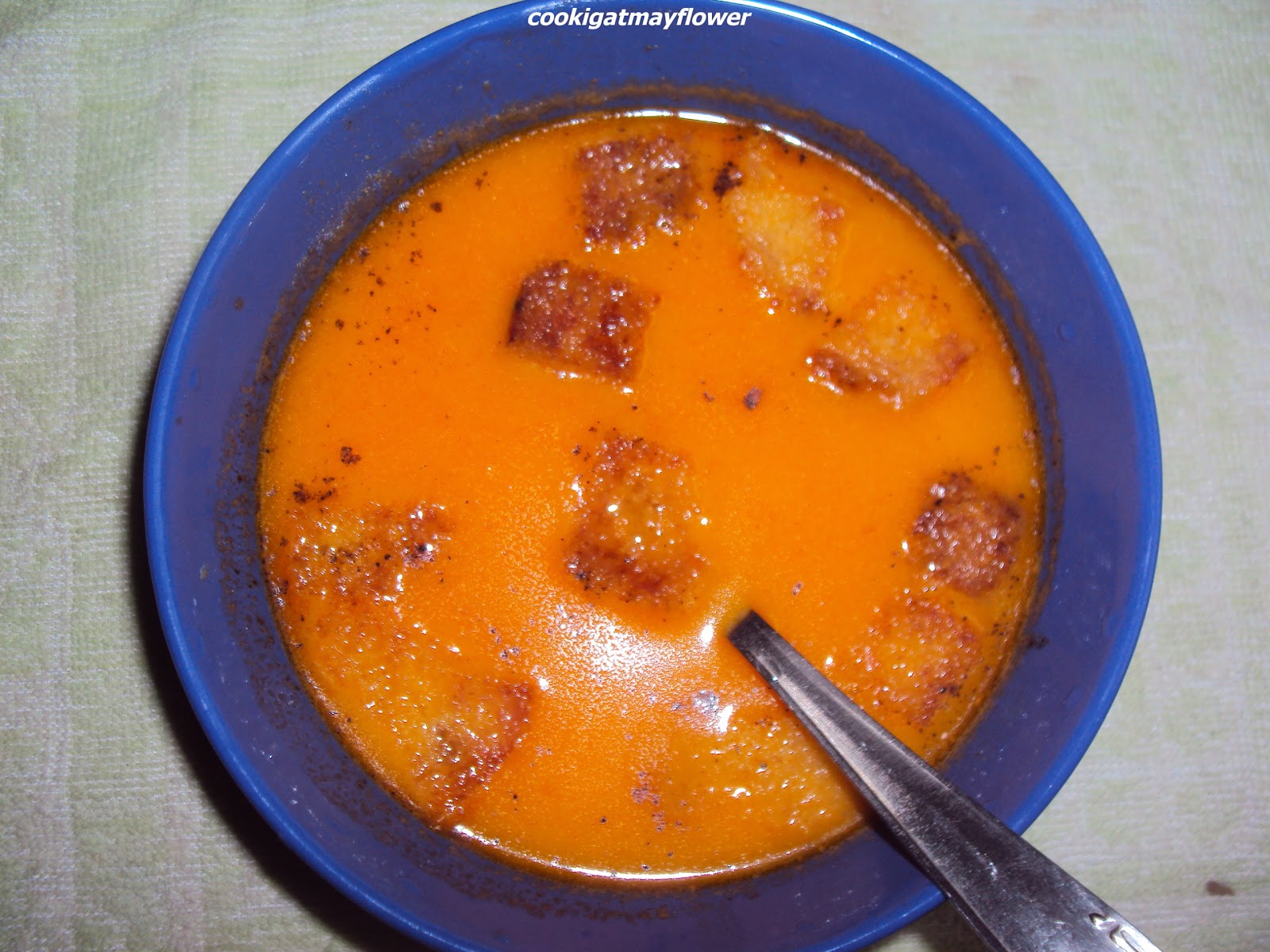 Ingredients


Tomato sliced – 1 /4 kg
Carrot – 1 no
Onion – 1 no
Butter – 1 dst sp
Maida / cornflour – 1 dst sp
Milk – 3 tblsp
water – 3 cups
Tomato sauce – 1 /2 cup
Sugar – 1 pinch
salt as needed


Method
In a pan stir butter and cornflour on low flame. Add milk to this and make it a thick paste. Add tomato pieces, carrot and onion and stir, add sugar, salt and tomato sauce stir for 3 minutes. Add water and let it boil. When the veg are cooked take it off from stove Allow it to cool. once it cooled grind vegetables. Strain the grounded vegetables and add to the stock. Heat for 5 minutes.Serve hot with bread crutons and pepper powder .