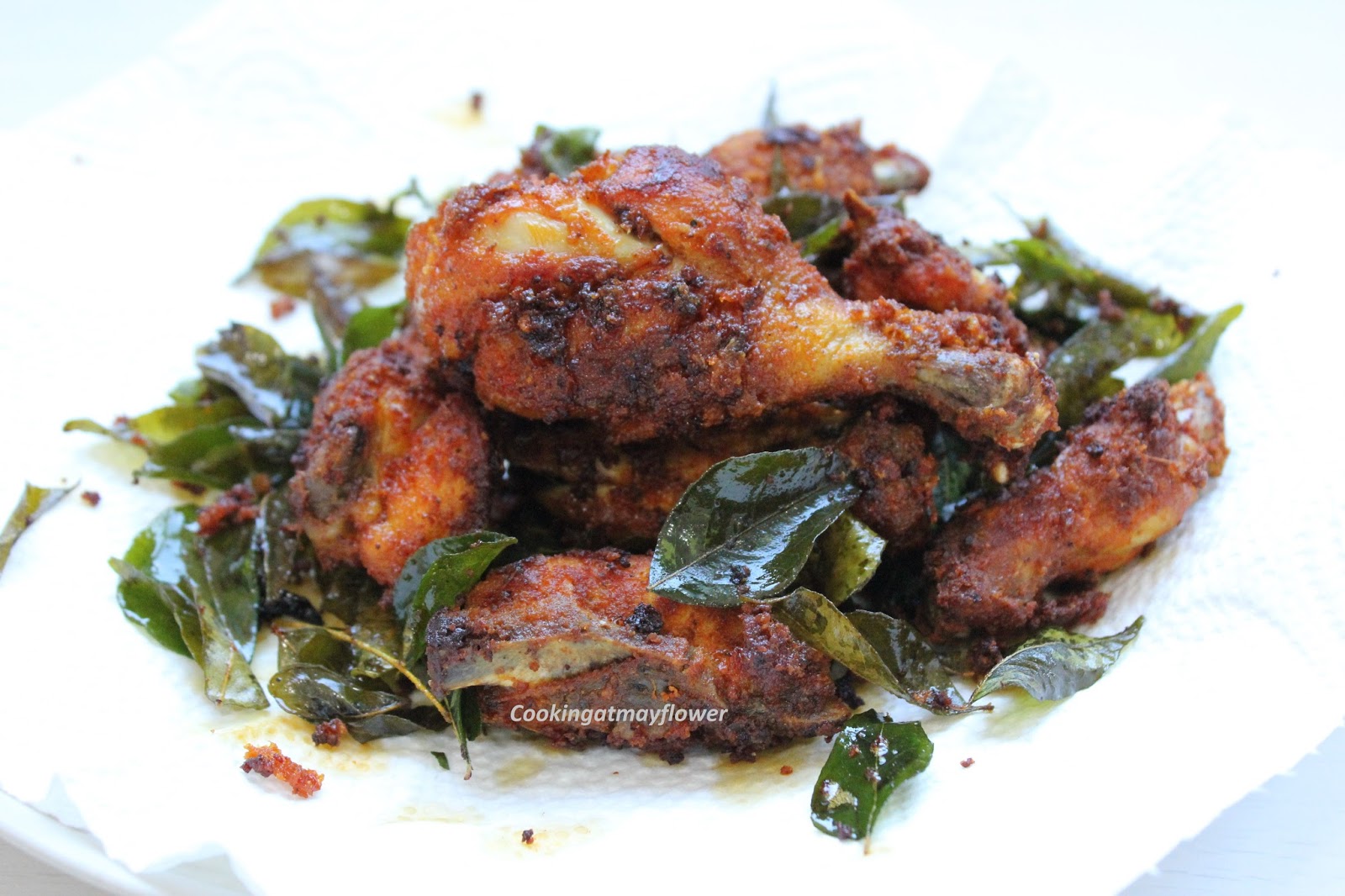 Ingredients


Chicken – 1 kg


To grind


Chilli powder – 1 tbsp


Kashmiri chilli powder – 1 tbsp


Ginger chopped – 1 inch piece


Garlic – 10 cloves


Fennel seeds/ Perumjeerakam -2 tsp


Salt as needed


Lime juice – 2 tsp


Rice powder – 8 tsp
Coconut oil – as needed


Curry leaves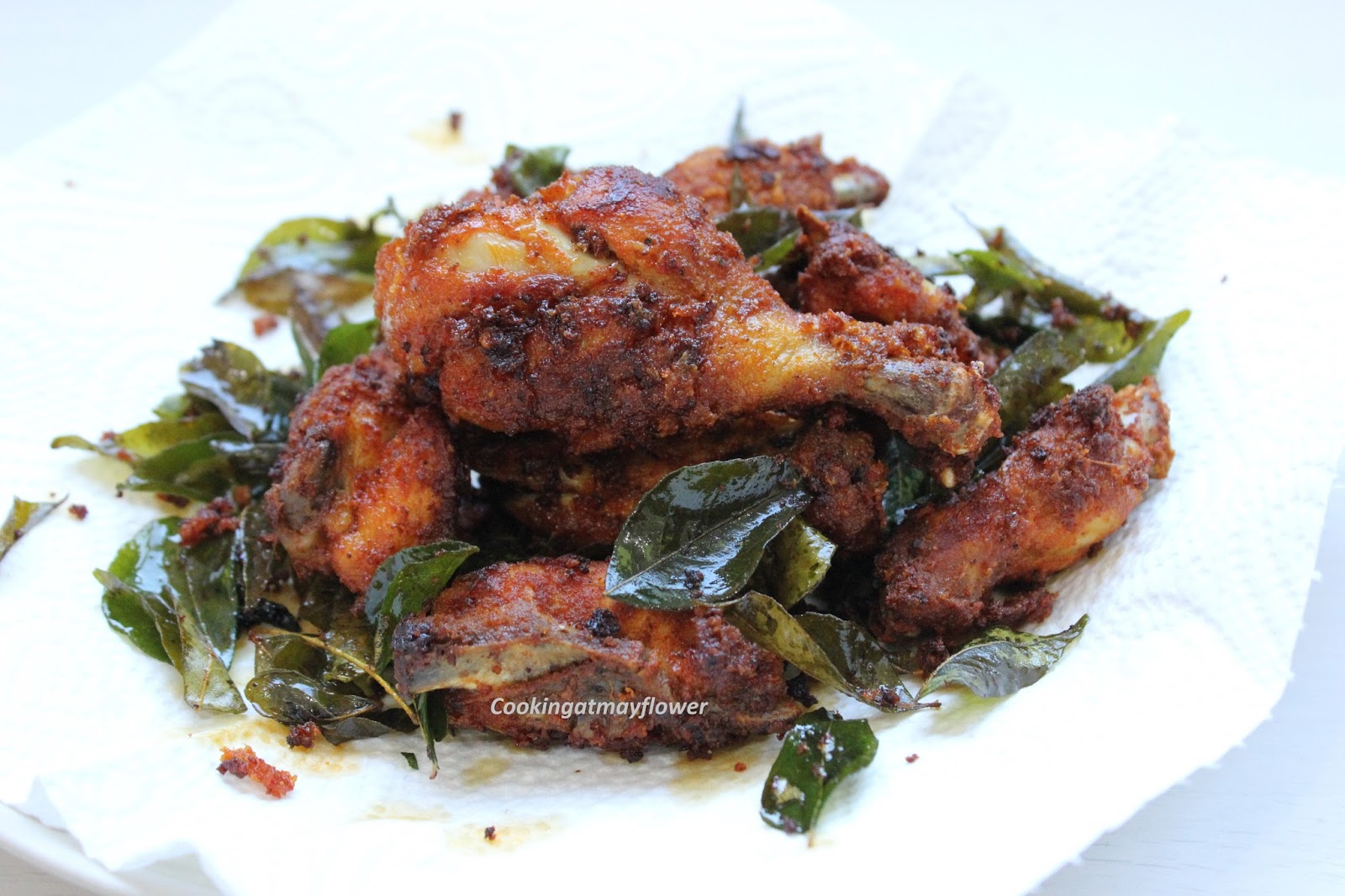 Method


Wash and clean chicken, Cut it into pieces.


Grind chilli powder, chopped ginger, garlic, fennel seeds and salt into a smooth paste. Add lime juice to the paste.


Marinate chicken with ground paste, Keep this in refrigerator for 4 hours .


After 4 hours, take marinated chicken from refrigerator and sprinkle rice powder on top of the marinated chicken.


Heat oil in a pan. Add chicken pieces and curry leaves. Immediately close with a lid for 2 minutes in high flame. Open the lid, flip the chicken pieces, and fry in low flame. Fry till all the chicken pieces are crispy and golden in colour. Transfer this to a plate. Drain the masala bits remaining in the pan along with the curry leaves and sprinkle this over fried chicken.