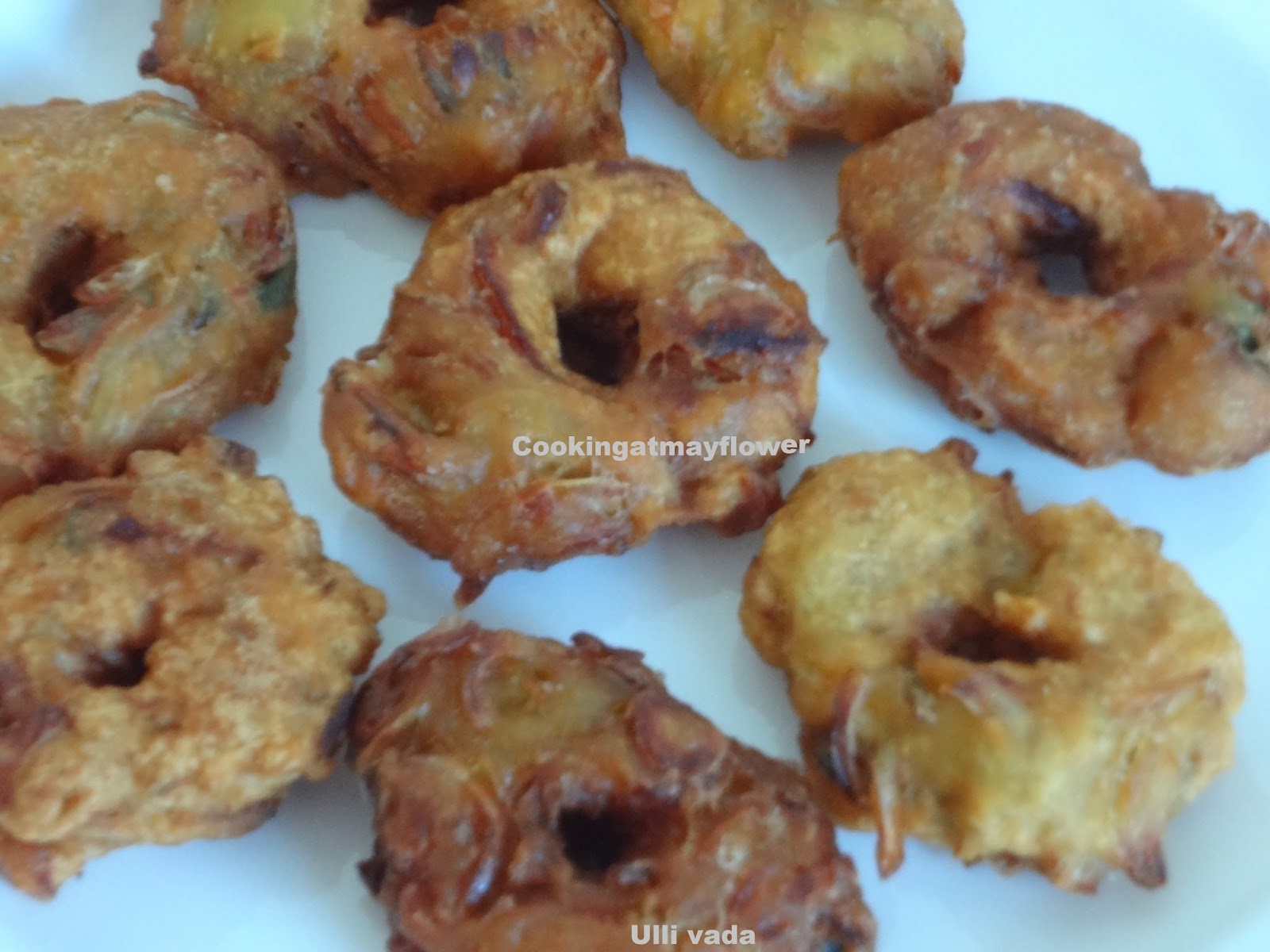 All purpose flour / Maida – 2 cups
Ginger, chopped – a small piece
Bicarbonate of Soda – 1 tsp
Curry leaves chopped – 1 sprig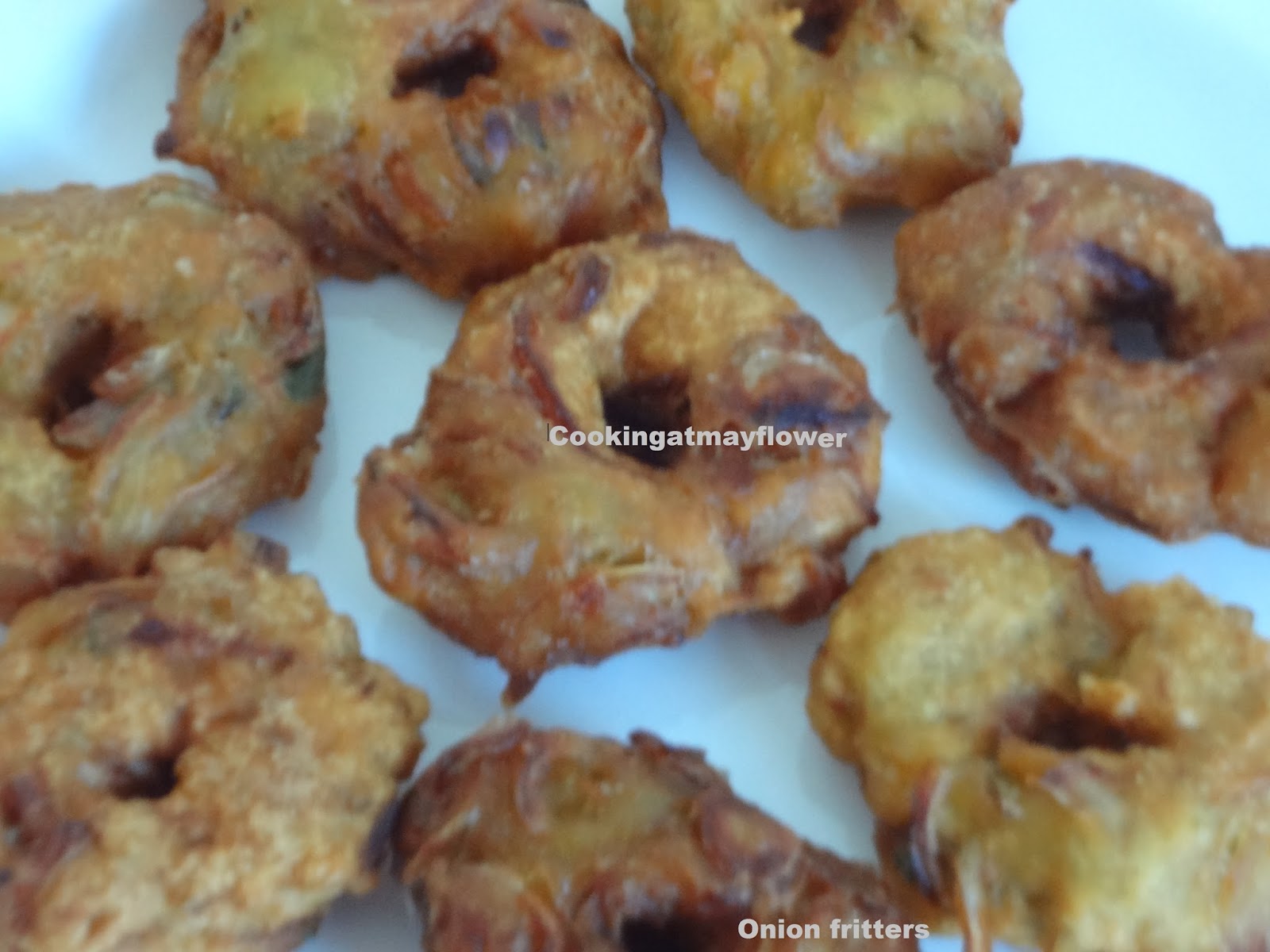 Mix all purpose flour, bicarbonate of soda, and salt. Now add
water to make a batter, which is loose than a chapathi dough, but not as loose
as a dosa batter. Add onion, green chilies, ginger, and curry leaves to the
batter. Keep the batter closed for 1 to 11/2 hours.
Rub the hands with oil or water. Take some batter in the hands and
make balls out of it. Now press it lightly and with the index finger make a
hole in between. Now deep fry this in oil.