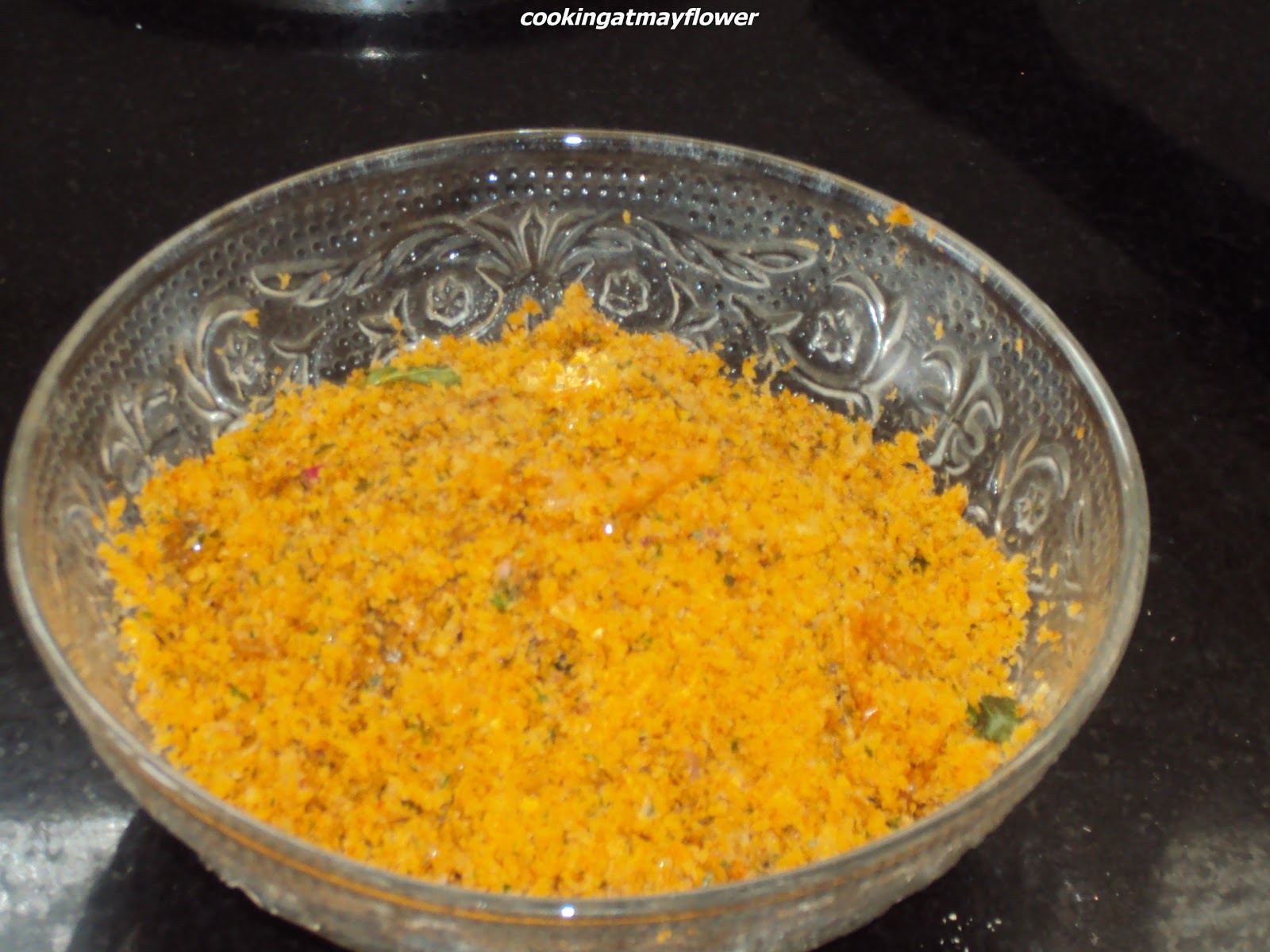 This chammanthi is easy to make.Quick side dish goes well with boiled rice and is best served wih kanji.
Ingredients
Dried prawns – 1 /2 cup
Grated coconut – 2 cup
Small onion – 5 nos
Red chilli – 4 nos
Curry leaves – 2-3 spring
Tamarind to taste
Salt to taste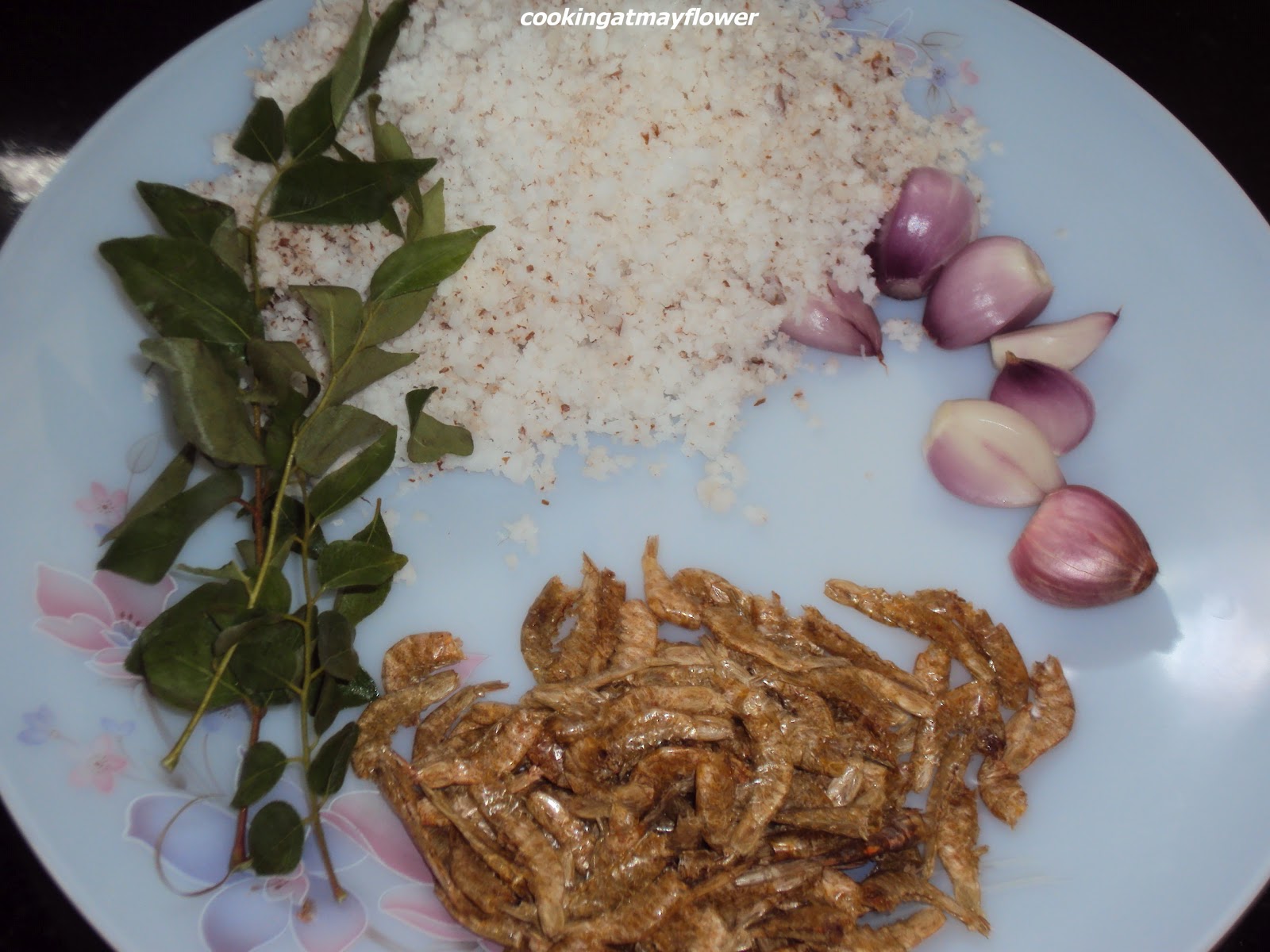 Ingredients
Heat a pan and fry dried prawns over medium flame .Add red chillies, small onions, ginger and saute until its colour change lightly. Then add grated coconut and curry leaves. Saute till it becomes light brown in colour and turn off the stove.
Grind coarsely all the ingredients with tamarind and salt .chammanthi is ready to serve .