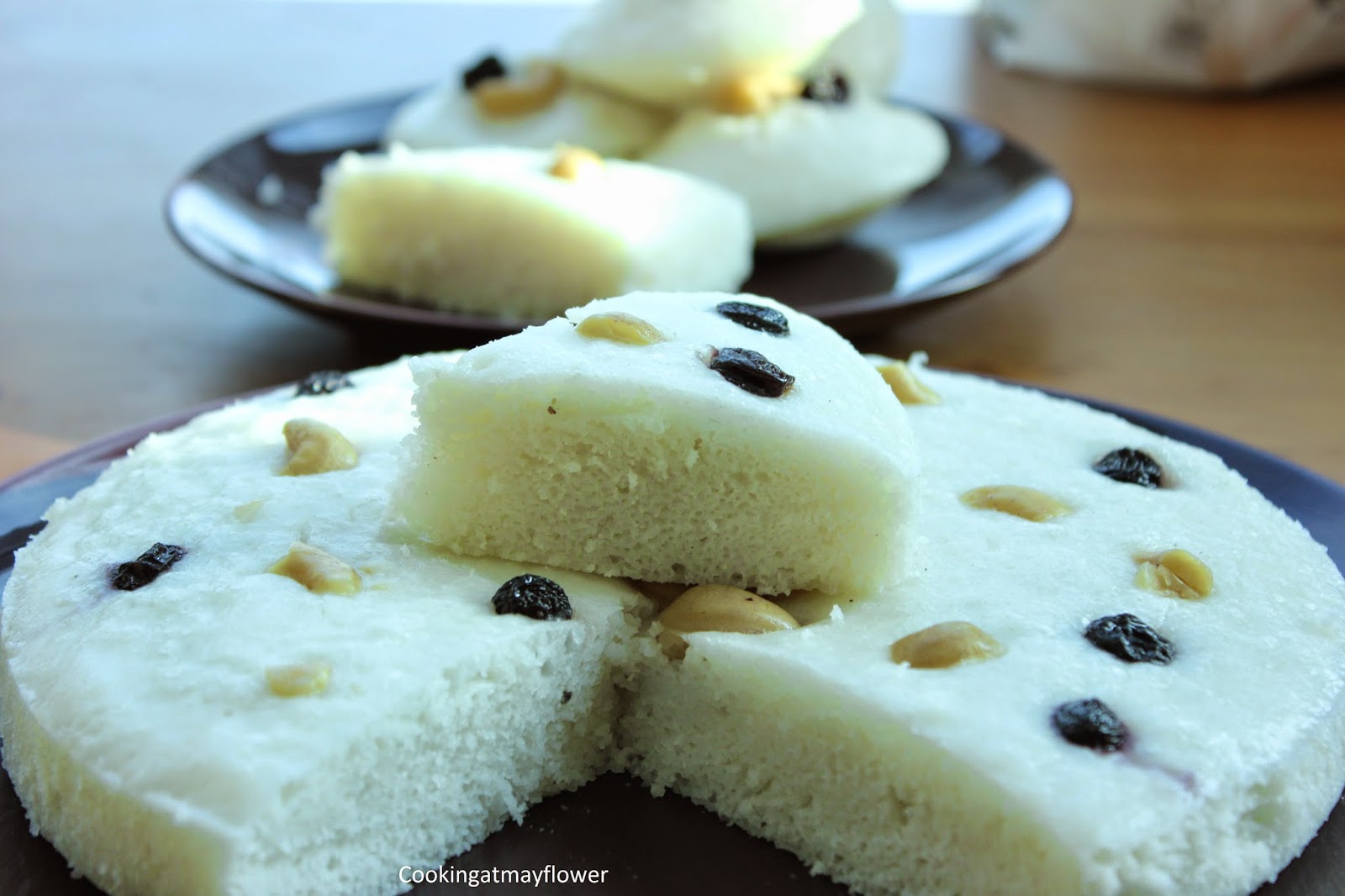 Vattayappam makes a healthy breakfast for Christmas, a picnic snack, or nalumani palaharam. It is also made for guests in Christian houses during weddings.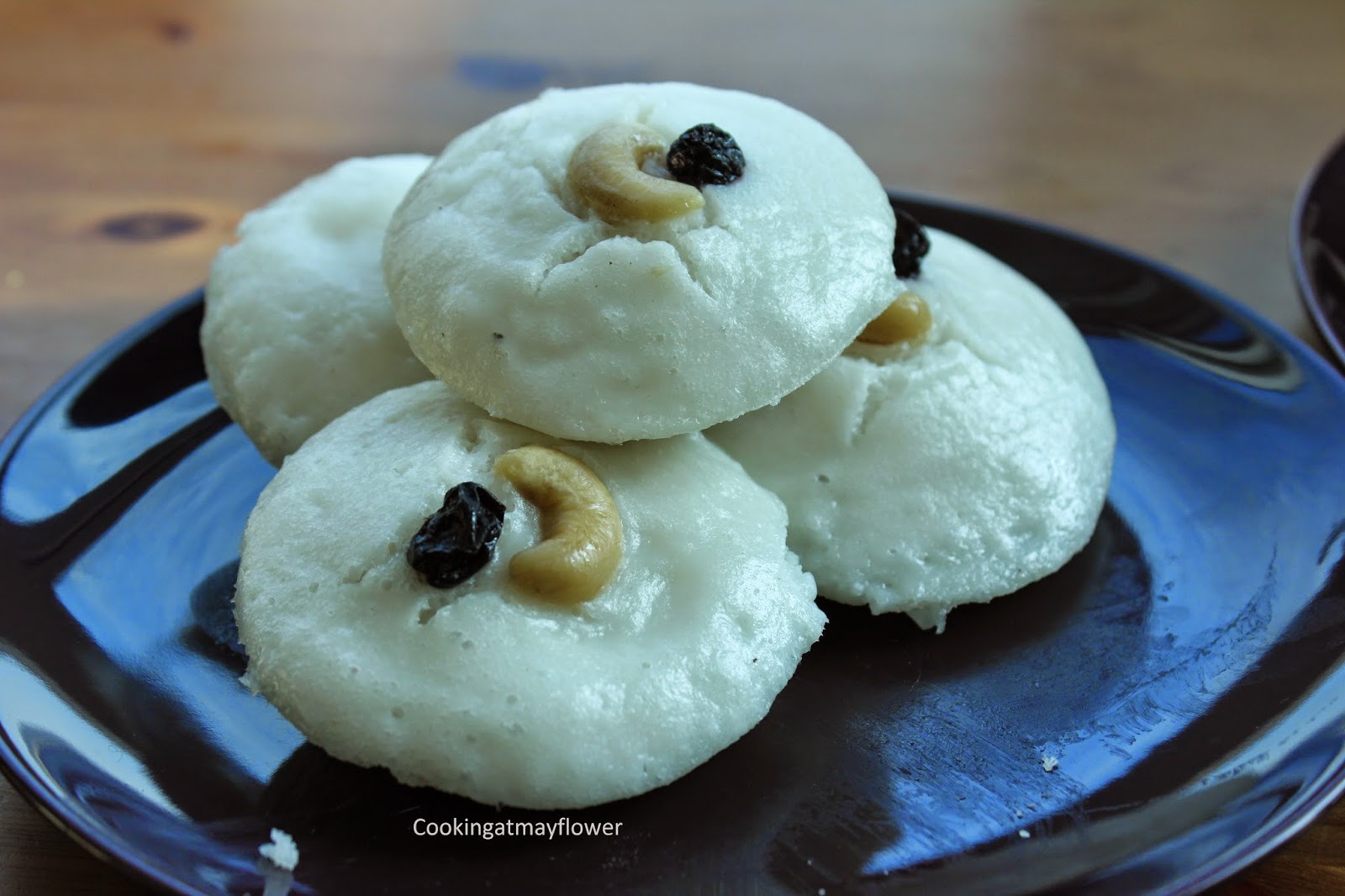 This speedy vattayappam recipe comes from a family friend of us Eve Martin, who is a passionate cook and share the same love for food as us. Eve's recipe is easy to make for people with time constraints as it avoids the elaborate process of kappi kachal and soaking yeast. I have a post for mini vattyappam published earlier, where kappi kachal and soaking yeast is done.


If you crave for a slice of vattayappam, but not want to make vattayappams for the entire steps involved, Eve's speedy vattayappam can come handy. Do try. You will love Eve for it.

Thanks Eve. We just had this for breakfast and was pushed to publish it.
Vattayappam
Recipe – Eve Martin


Ingredients
Basmati Rice – 1 coffee cup
Cooked basmati/cooked American parboiled rice – 1 coffee cup
Coconut powder – 3 tbsp
Yeast – 1/4 tsp
Grated coconut – 1/4 cup or coconut milk – 1 cup
Sugar – As required
Salt – As required


To Garnish
Cashewnuts
Raisins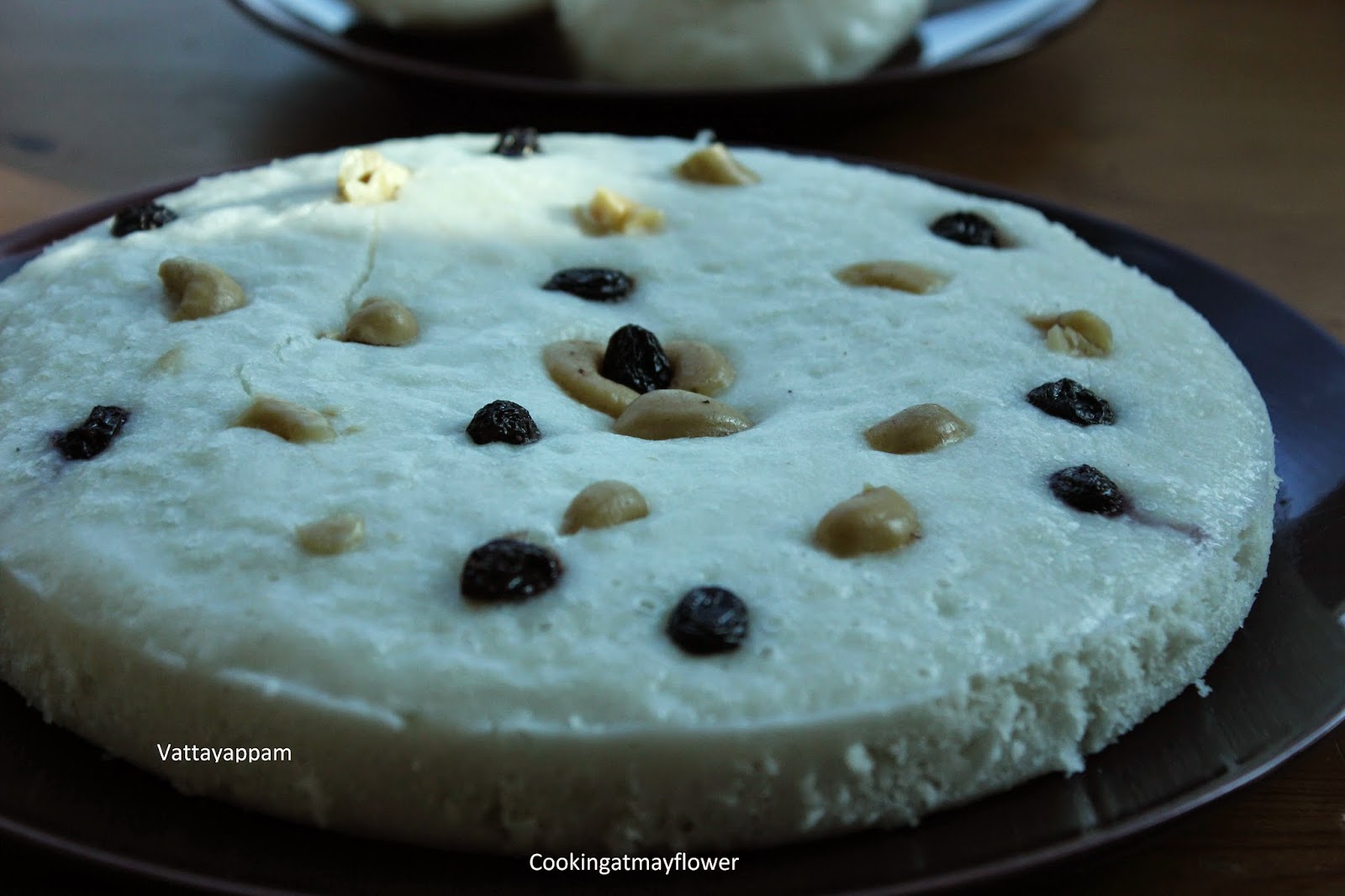 Method


Grind grated coconut and water in a blender. Squeeze out the coconut milk (around 1 cup). Set aside.


Soak Basmati rice for 4-6 hours.
Grind soaked basmati rice, cooked rice, coconut powder, coconut milk, and yeast. The resulting batter should be of idli batter consistency.


Don't add too much water at this stage, just the required amount to get the idli batter consistency is sufficient. The addition of sugar before steaming can also make the batter a little looser. So maintain idli batter consistency while grinding.


Keep this aside for 8-10 hours. If you are living in colder climates, put the batter for 10 hours in microwave or a place it can get some warmth.

After 8-10 hours, add sugar, salt, and cardamom powder to this and mix well.


Grease a plate with ghee. Pour the batter into the steel plate. It should be half full.


Place this in a steamer and steam them for 10-20 minutes.









Love appams! Check more appam recipes