Banana flower is rich in dietary fibre and iron. The fibre helps to reduce sugar content of the body and hence its good for diabetes . Also the antioxidant property of banana flower reduce the risk of cancer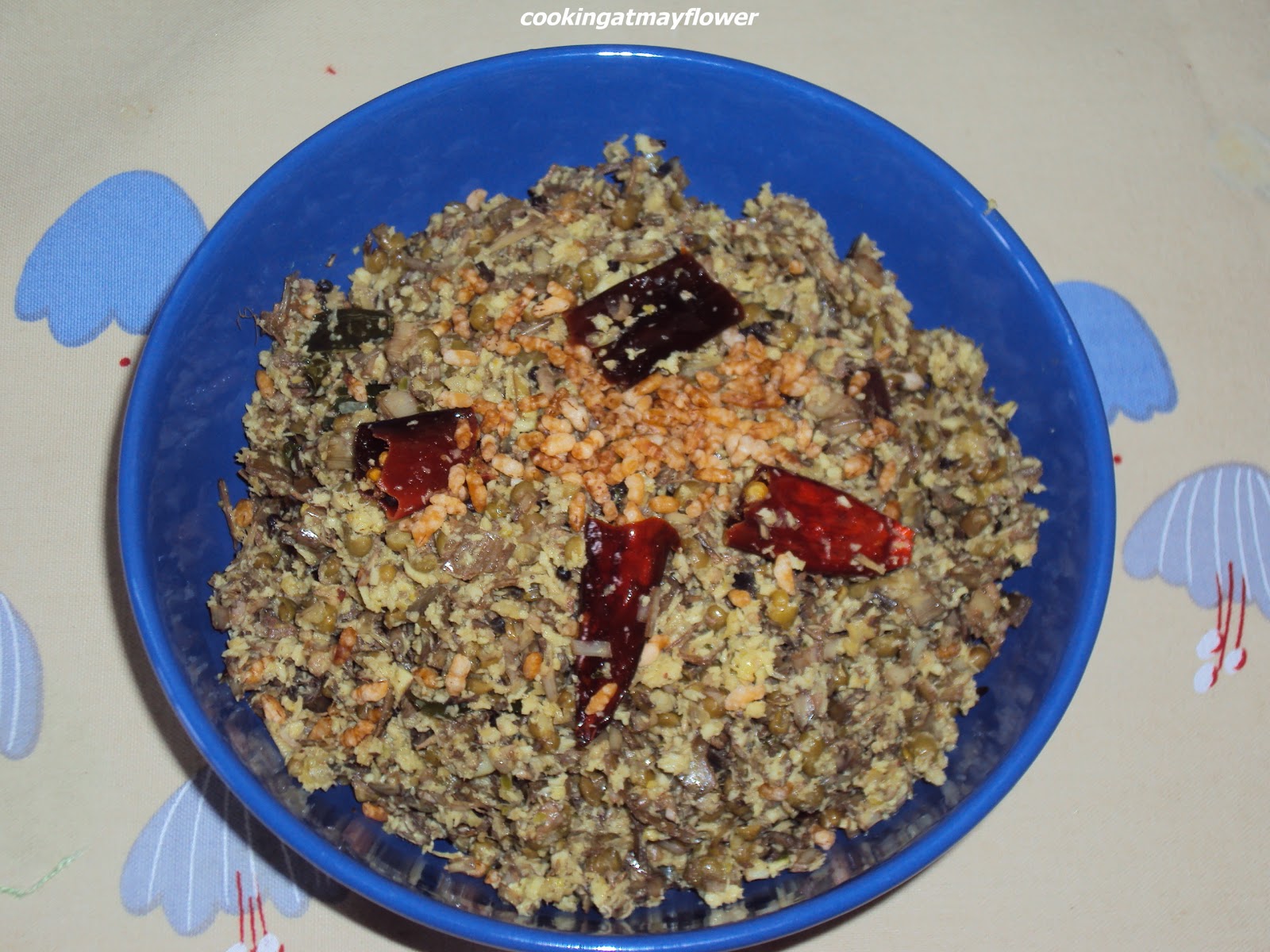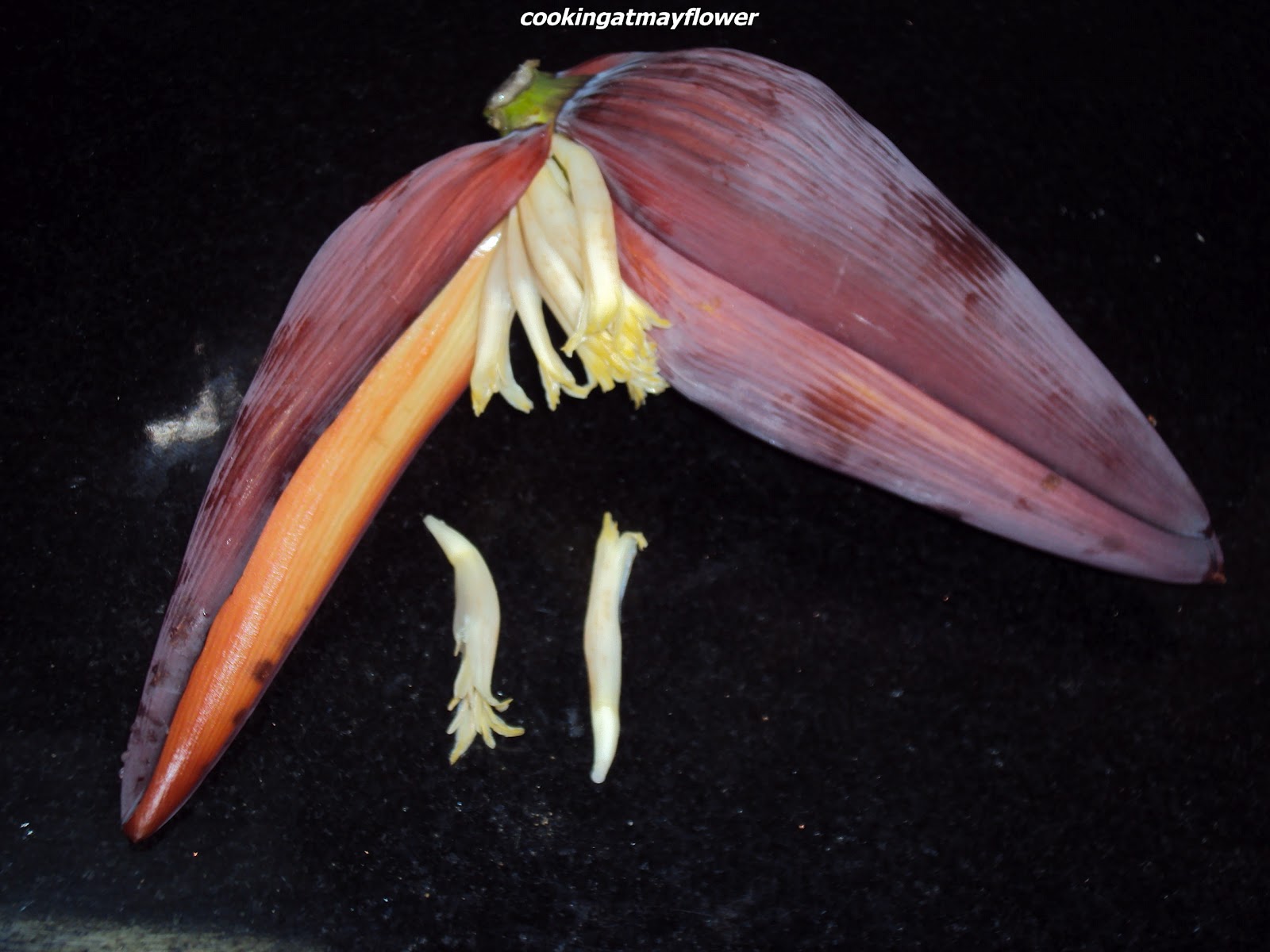 and heart disease.
Vazha chundu / banana flower – 1 no
Boiled moong dal – 1 /4 cup
Grated coconut – 1 cup
Green chilli – 3 nos
Shallots – 4 nos
Garlic pods – 3 nos
Curry leaves
Turmeric powder – 1 /4 tsp
Mustard seeds – 1 /2 tsp
Red chillies – 2 nos
Rice – 1 tbsp
Coconut oil – 3 tbsp
Salt as needed
Remove the outer layer of vazha chundu and chop finely. Rub chopped vazha chundu with little oil
and keep aside. Pressure cook moong dal with enough water and salt and keep aside. Ground coarsely coconut, shallots, green chilli, garlic, cumin seeds and turmeric powder. Heat oil in a pan. Fry the rice and keep aside. Then add mustard seeds, and when mustard seeds starts to splutter, add red chillies, then ground coconut mixture and saute it for a minute. Add chopped vazha chundu and cooked moong dal, mix well and cover with a lid and cook in a low flame for few minutes. serve hot with rice.