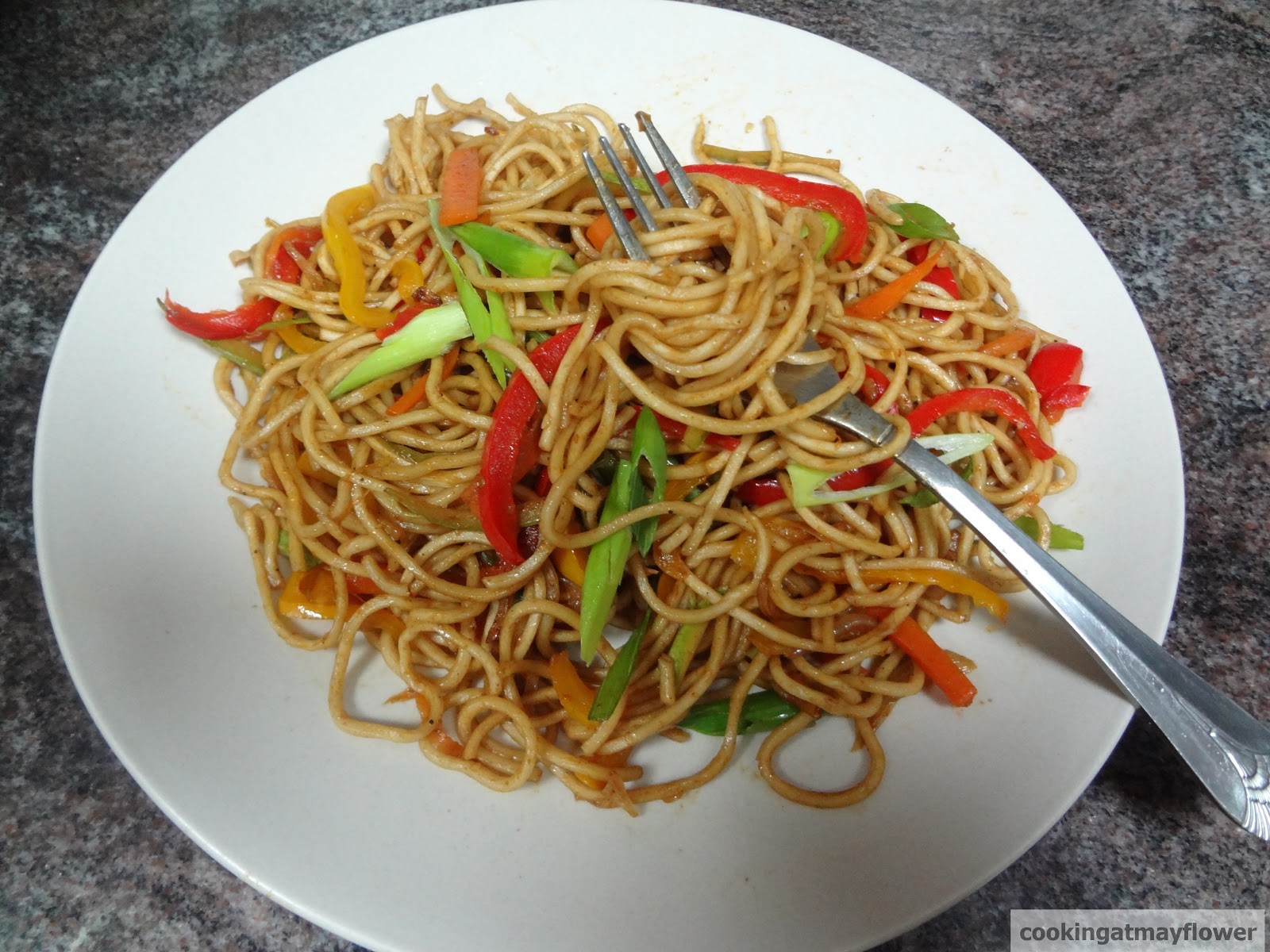 Ingredients
Ching's vegetable Hakka noodles – 400 gm
Garlic – 3 cloves
Onion – 1 medium
Carrot, julienned – 1 medium
Red pepper, julienned – 1
Yellow pepper, julienned – 1
Zucchini, julienned – 1
Spring onions, sliced – 2
Soya sauce – 1 tbsp
Chilli sauce – 2 tsp
Tomato ketchup – 2 tsp
You can use cabbage, green pepper, etc. These vegetables work really well.
Directions
Cook Hakka noodles per instructions. After cooking, pass tap water through it, so that it does not stick.
Heat oil in a wok, saute garlic, onion, carrot, red and yellow pepper, zucchini, 1/2 of spring onions for a minute. Add soya sauce, chilli sauce, and tomato ketchup to this. Add cooked noodles to this and blend everything well. Let the heat pass through the noodles. Remove from stove. Serve hot.