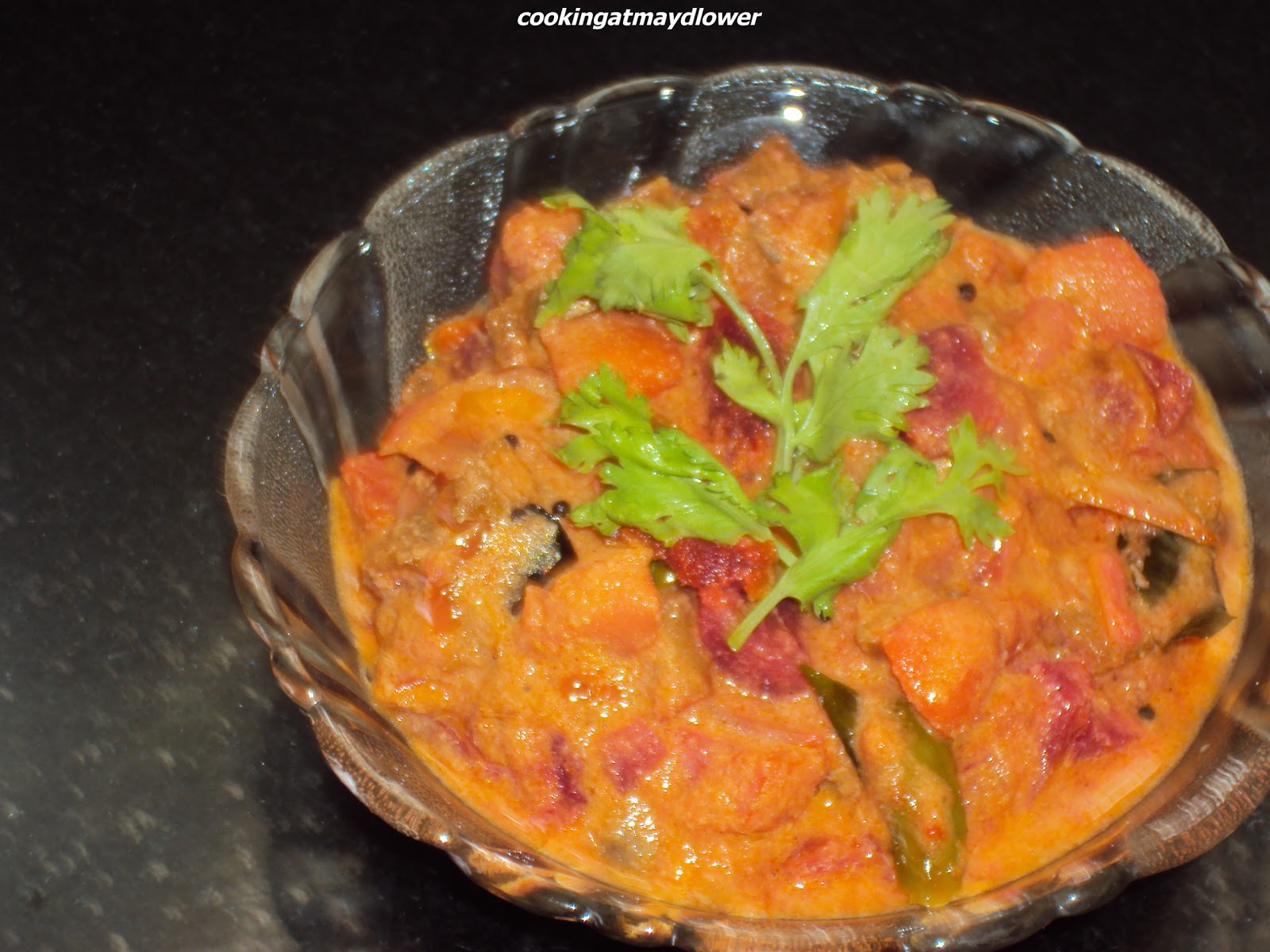 Ingredients
Potato – 1no
Carrot – 1no
Beans – 10 nos
Beetroot-1 small
Onion – 1 no
Green chill-2nos
Ginger garlic paste-1 tsp
Coriander powder – 1tsp
Chilli powder – 1tsp
Turmeric powder- 1 /2tsp
Garam masala -1 /2tsp
Grated coconut- 1 /2 cup
Cashewnuts – 10nos
salt as needed
Curry leaves
Oil – 2 tbs
Coriander leaves – 2 tsp chopped
Pressure cook potato, carrot, beans and beetroot (you can use
any vegetables at hand ) and salt till 1 whistle. In a mixer, grind coconut and 10 cashewnuts. Ground along with little water in to a smooth paste.
Heat oil in a pan add onion, ginger garlic paste,green chillies and curry leaves saute them in medium heat.Once it is sauted, add coriander powder, chilli powder,turmeric powder and garam masala, saute 2 minutes add cooked vegetables and coconut cashew paste mix well allow them to boil.
Curry is ready to be served. Goes well with chapathi or roti.