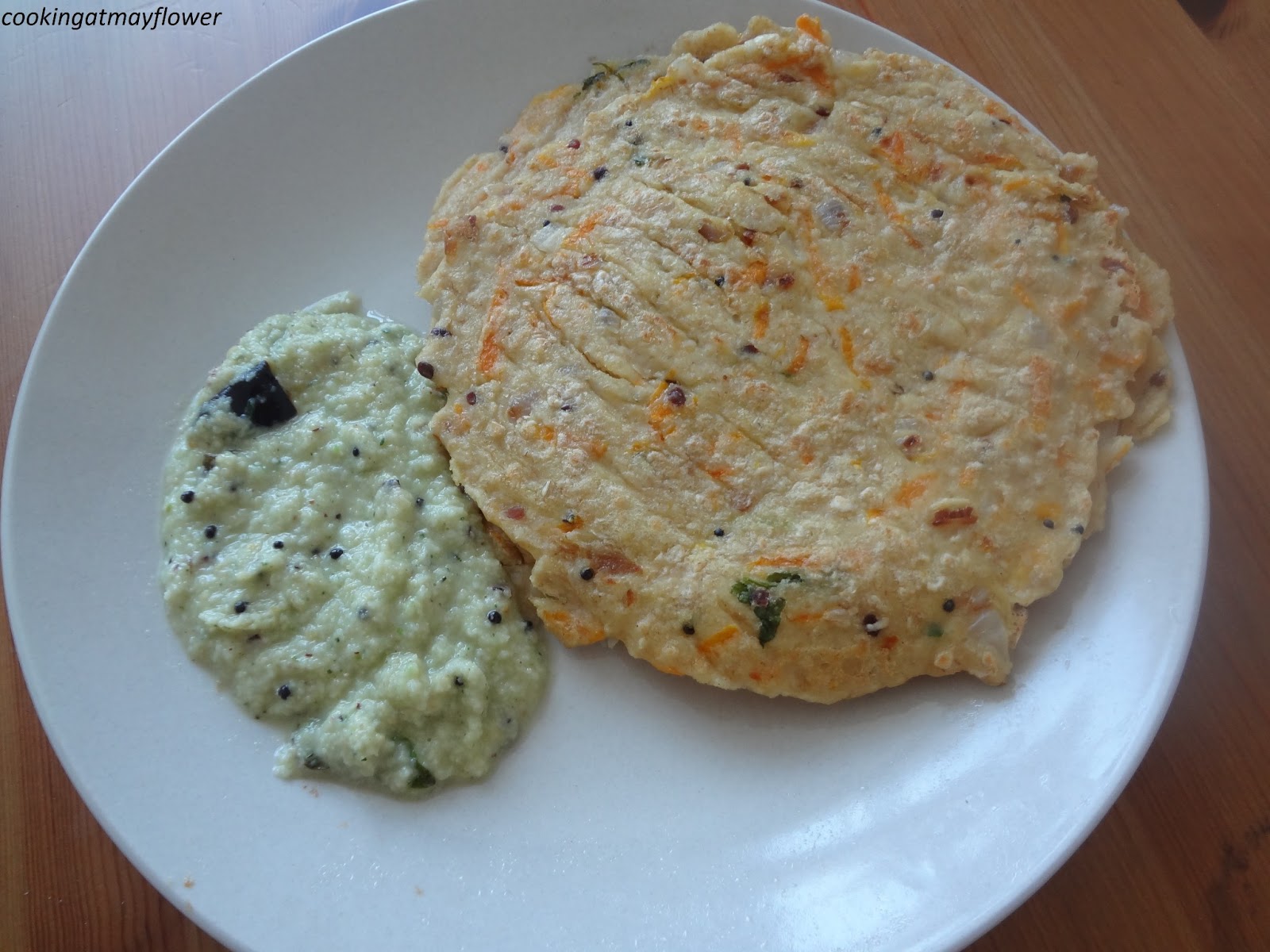 Ingredients


Oats – 2 cups


Rice flour – 1 /4 cup


Wheat flour – 2 tbsp


Roasted rava – 2 tbsp


Finely chopped onion – 1 /2 cup


Grated carrot – 1 /2 cup


Finely chopped garlic – 1 tsp


Pepper and jeera powder – 2 tsp


Green chillies – 1 – 2 finely chopped


Mustard – 1 tsp


Urad dal – 1 tsp


Oil – 2 tsp


Coriander leaves – as required


salt to taste


1) Add 2 tsp oil into a pan and add mustard seeds to splutter
.
2) Add urad dal. Allow it to turn golden brown and add chopped onion and green chillies and fry for
few seconds.


3) Now add the grated carrot and coriander leaves. Let it cook in low flame for few minutes.


4) Within a few minutes, the onion and the carrot will be half cooked.


5) Now take another bowl, add oats, rice flour, wheat flour, roasted rava, required salt, pepper
and mix them to make a batter consistency adding required amount of water.


6) Now add the fried items to the batter and mix well. Add water if it is too thick .


7) Prepare dosas as usual ( do not make the dosa too thin ) and serve with chutney. .


Tasty and healthy vegetable oats dosa ready to be served .