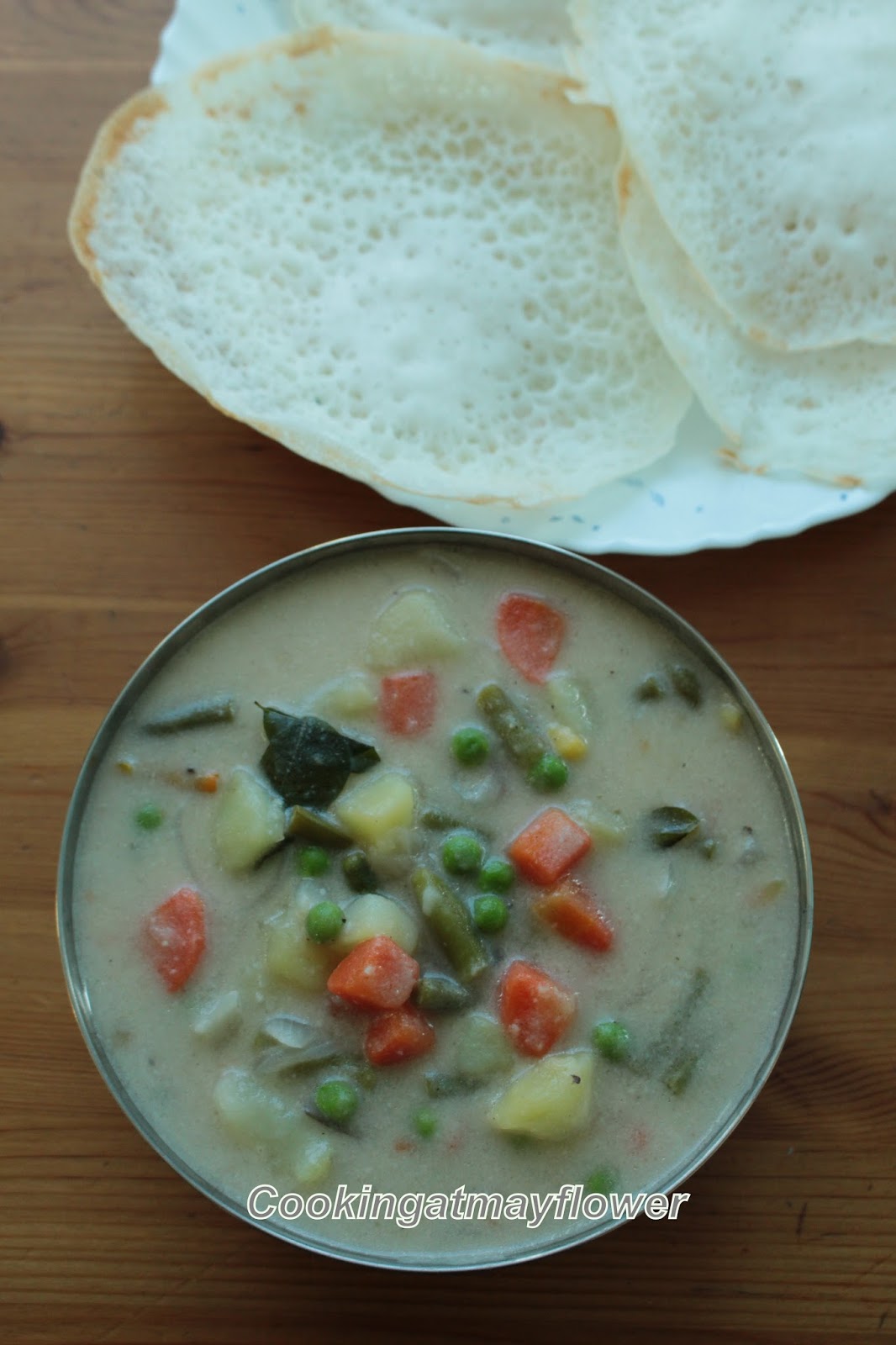 Ingredients


Potato cubed – 2 medium


Carrot Cubed – 1 big


Beans (cut into 1-inch pieces) – 12 nos


Frozen green peas – 1/2 cup


Onion chopped – 1 no


Green chilli slit – 4 nos


Ginger chopped – 1 inch piece


Curry leaves


Coriander leaves – 2 tbsp


Mint leaves – 1 tbsp


Peppercorns – 1 tbsp


Cardamom – 2 nos


Cloves -3 nos


Cinnamon -1 piece


Thin coconut milk – 2 cups


Thick coconut milk – 1/2 cup


Rice powder ( optional) – 2 tsp


Oil


Salt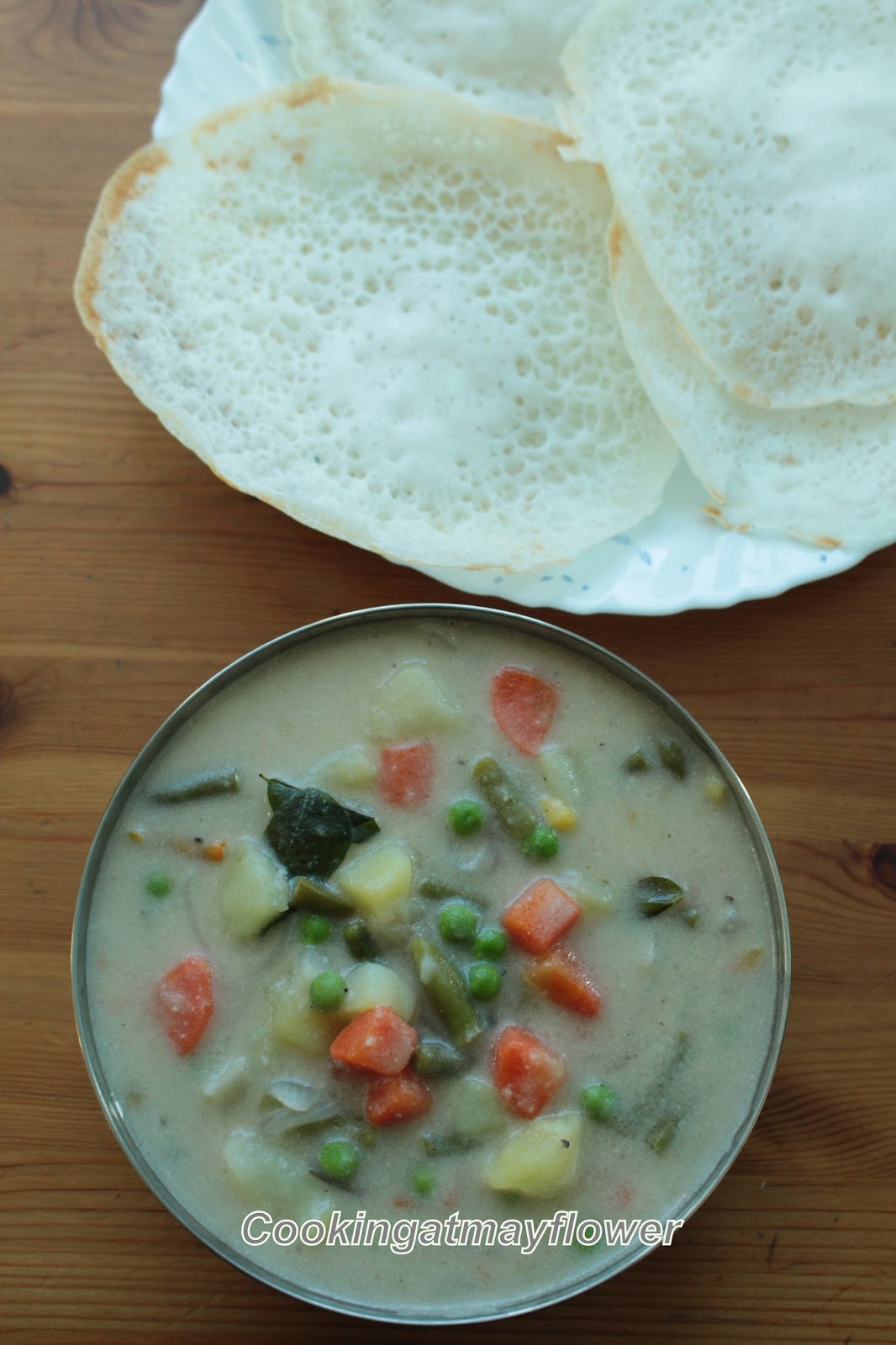 Method
Pressure cook carrots, potatoes, beans, 2 green chillies, ginger, curry leaves, cardamom, cinnamon stick, peppercorns, cloves, and salt adding little water till one whistle.
Heat oil in a pan, saute chopped onions. When it turns transparent, add 2 green chillies, coriander leaves and mint leaves. Fry for 30 seconds. Now add rice flour (this is optional, and used as a thickener here). Saute for a minute. Add thin coconut milk. Now add cooked vegetables to this and 1/2 cup frozen peas. When curry starts to thicken, add thick coconut milk. Garnish with mint leaves and coriander leaves.
Serve hot with appam, idiappam, puttu.