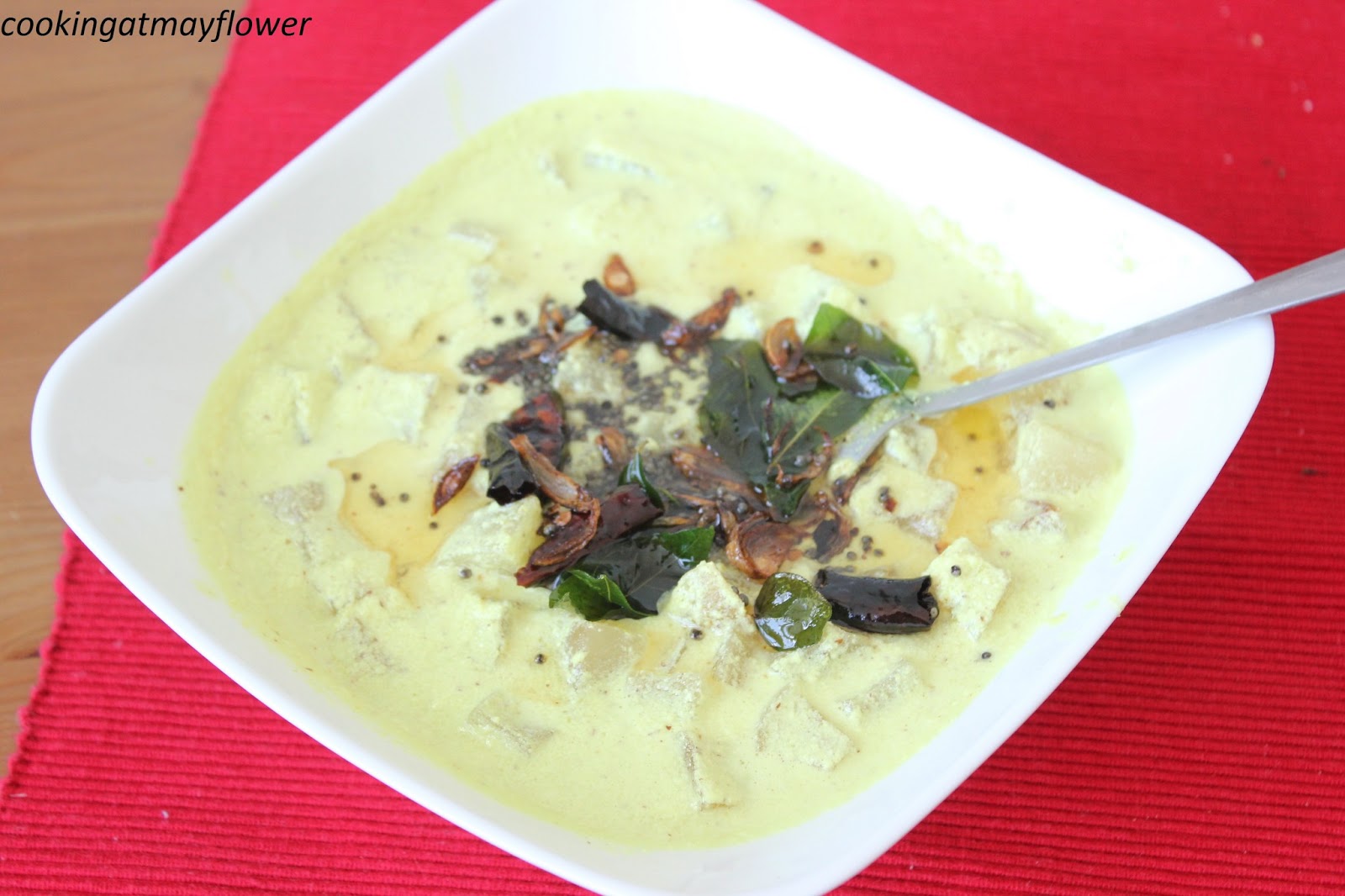 Ingredients

Velliri/yellow cucumber – 1 small
Grated coconut – 1 cup
Curd – 1 cup
Green chillies – 4 Nos slit
Chilli powder – 1/4 tsp
Turmeric powder – 1/4 tsp
Garlic – 4 Nos
Dry red chillies – 4 Nos
Oil – 2 tbsp
Salt as needed
Method
Grind grated coconut and garlic to a smooth paste. Now add yogurt and give a final whizz. Peel the cucumber and cut into pieces. Cook cucumber, chilli powder, turmeric powder, green chillies, salt along with water. Add the ground paste. Stir well. When it starts to boil, switch off the stove.
Heat oil in a pan, splutter mustard seeds, dry red chillies, and curry leaves. Pour this over the moru curry.
Serve moru curry with rice, fish mulakittathu, fish fry, beef fry.
Note:- You can add water if required to reach the desired consistency.