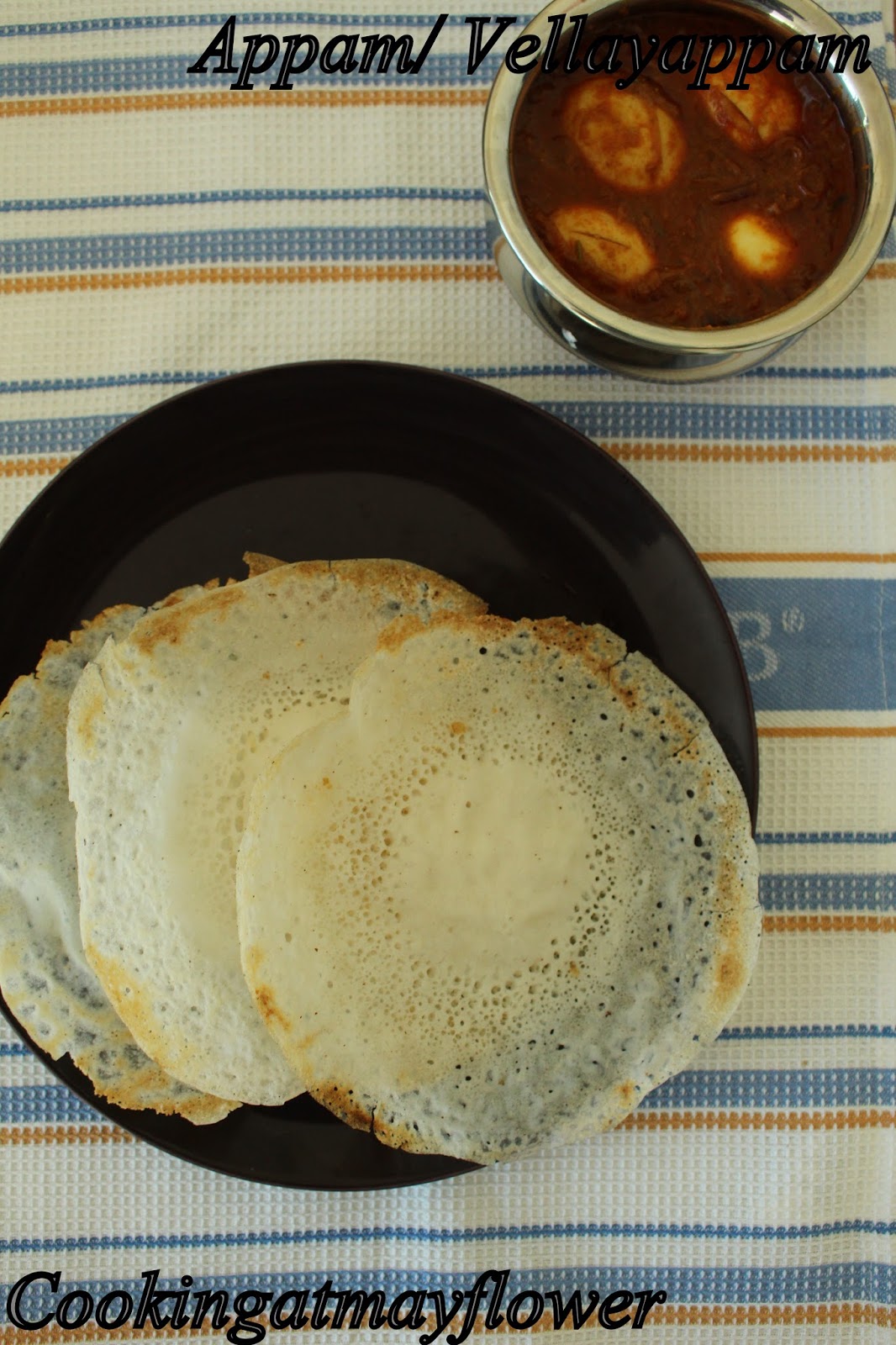 Ingredients


Raw rice – 2 cups


Grated coconut – 1 cups


Semolina/ Rava – 2 tbsp


Yeast- 1/2 – 3/4 tsp


Sugar – 1/2 tsp


Salt as needed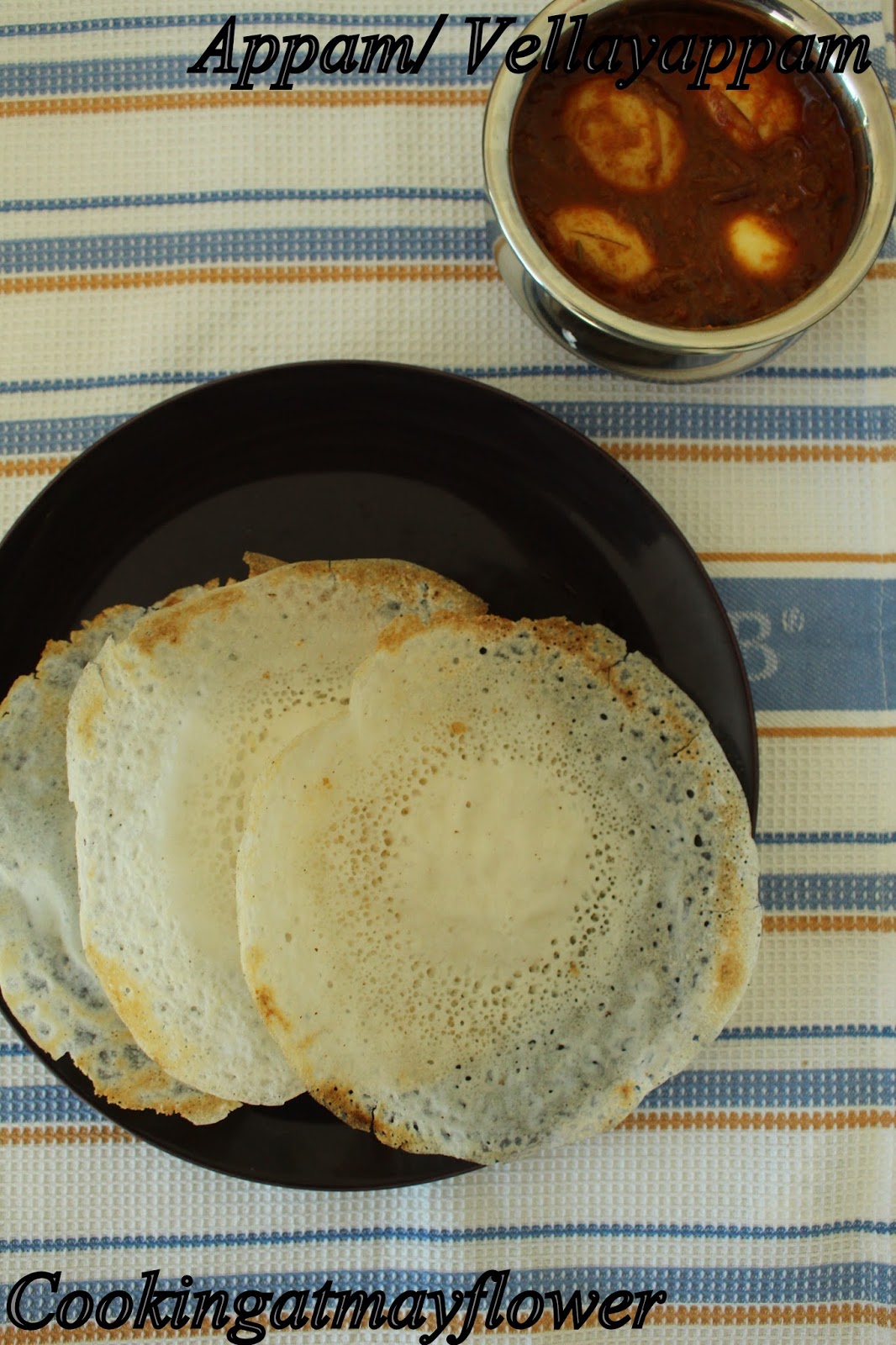 Directions


Soak raw rice in water for 4 – 5 hours. Grind raw rice along with grated coconut little water so that you get a thick batter( Consistency should be thicker than a dosa batter ).
Keep aside.



Boil semolina/rava along with water in a stove to get a thick mixture. You should stir continuously so that lumps do not form.

In 1/4 cup of lukewarm water, add yeast and sugar. Close this with a lid and keep it for 15 minutes. It should rise at the end of 15 minute.




Mix prepared rava mixture and yeast mixture to the ground raw rice batter. Keep them overnight or 8-10 hours to ferment. Mixture will double in volume.




Heat non stick appachatty on a medium heat .Grease the pan with little oil. Pour one ladleful of appam batter to the appachatty. Lift the pan from the stove and slightly twist around to the batter in the pan to make circular shape. Close it with a lid and cook on low heat. When the appam is ready, the middle part will be fluffy . The side will be thin and crisp. Repeat with the remaining batter. Serve hot with beef stew, mutton stew, egg curry or coconut milk.













Notes



If you are having problem with batter not rising, put the batter inside a microwave after heating your dinner. The warmth inside the oven after heating the food will help the batter to rise.