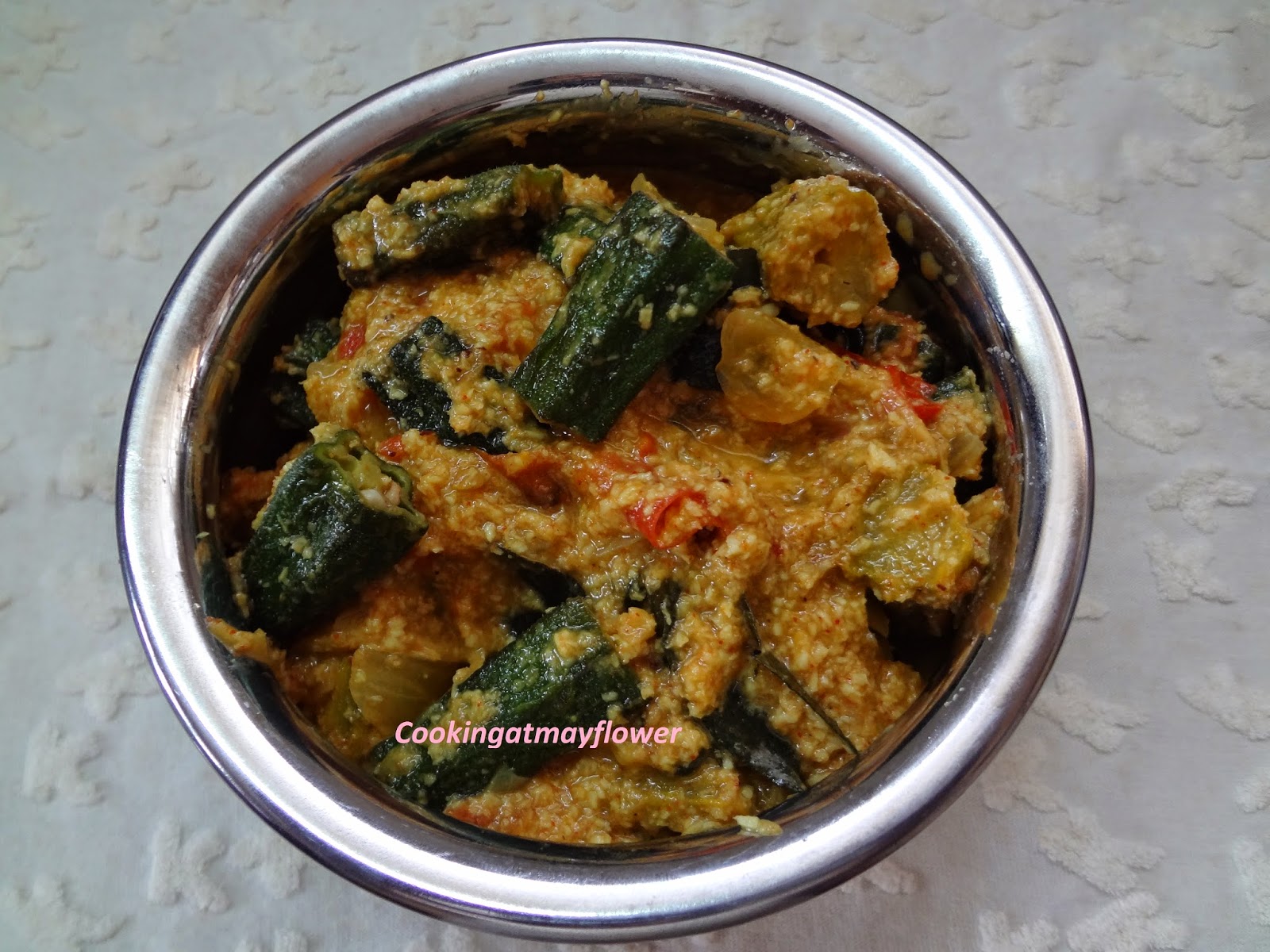 Simple delicious ladies finger aviyal, Lightly saughted ladies fingers with drumstick, onion and tomatoes in coconut gravy.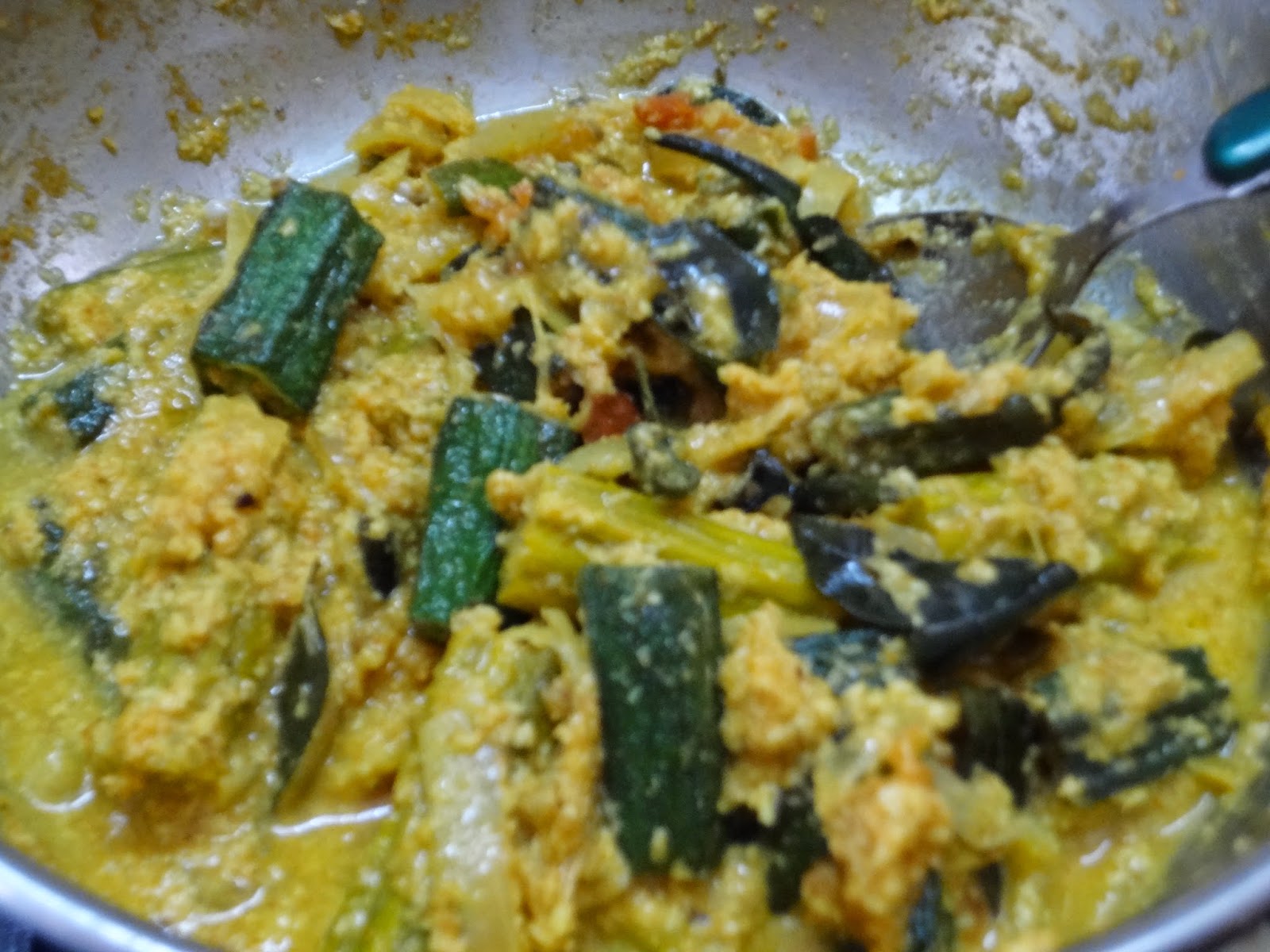 Ingredients


Vendakka/ Ladies finger – 6 nos
Drumstick – 1 no
Onion, sliced – 1 no
Tomato – 1 no
Green chillies – 4 nos


Chilli powder – 1 tsp
Coriander powder – 1 tsp
Turmeric powder – 1/2 tsp


Grated coconut – 3/4 cup
Shallots – 2 nos.
Salt
Coconut oil
Curry leaves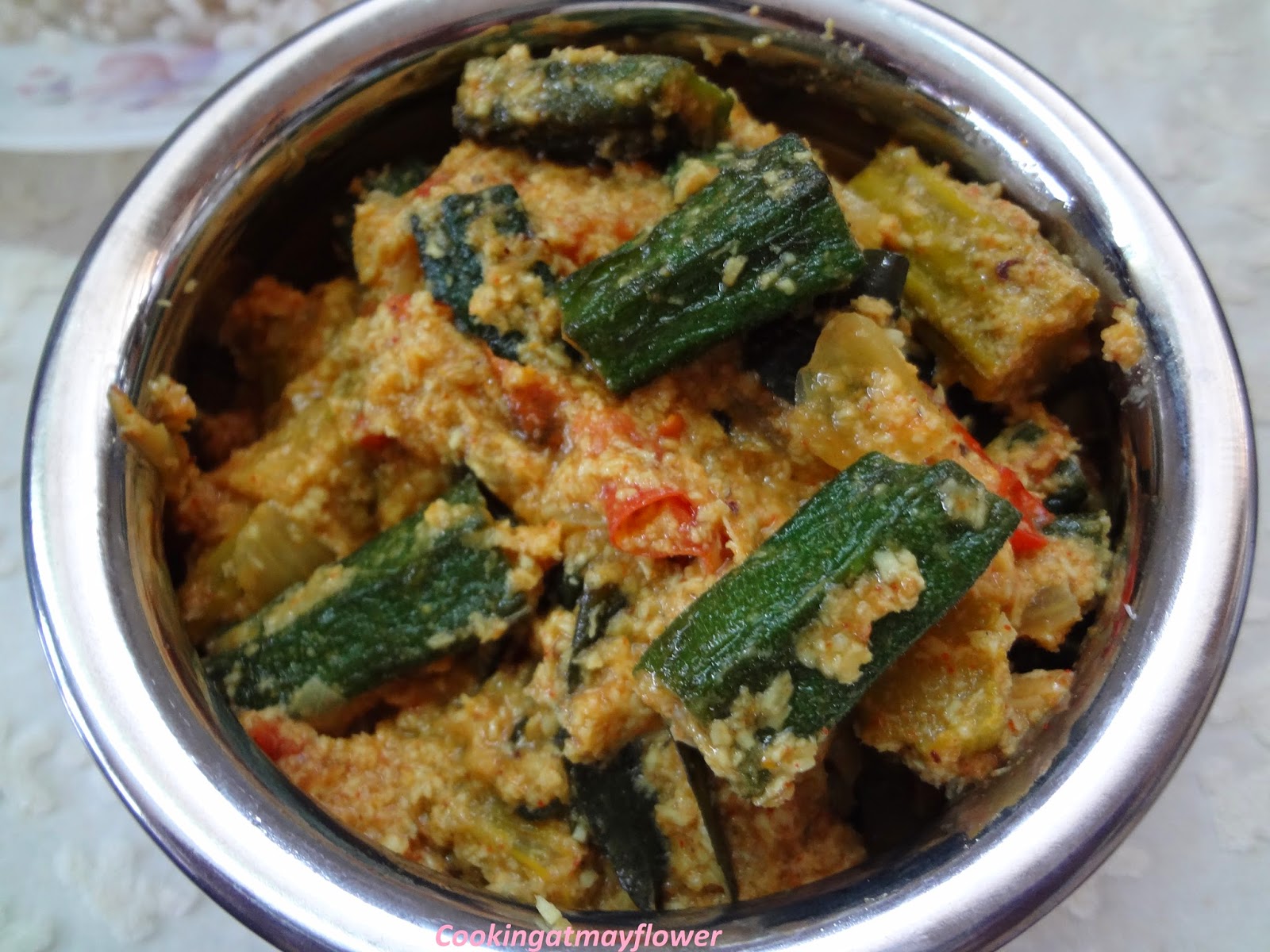 Method


Cut ladies finger, drumstick, onion, tomato and green chillies.


Heat oil in a pan. Saute ladies finger and set aside.


Grind grated coconut and shallots into a coarse paste.


In a kadai with water, cook drumstick, onion, tomato, green chillies, chilli powder, coriander powder, turmeric powder and salt. When it is almost cooked, add ground paste and sauteed ladies finger. Cook for 5 minutes in low flame. When water is about to dry up, add coconut oil and curry leaves.