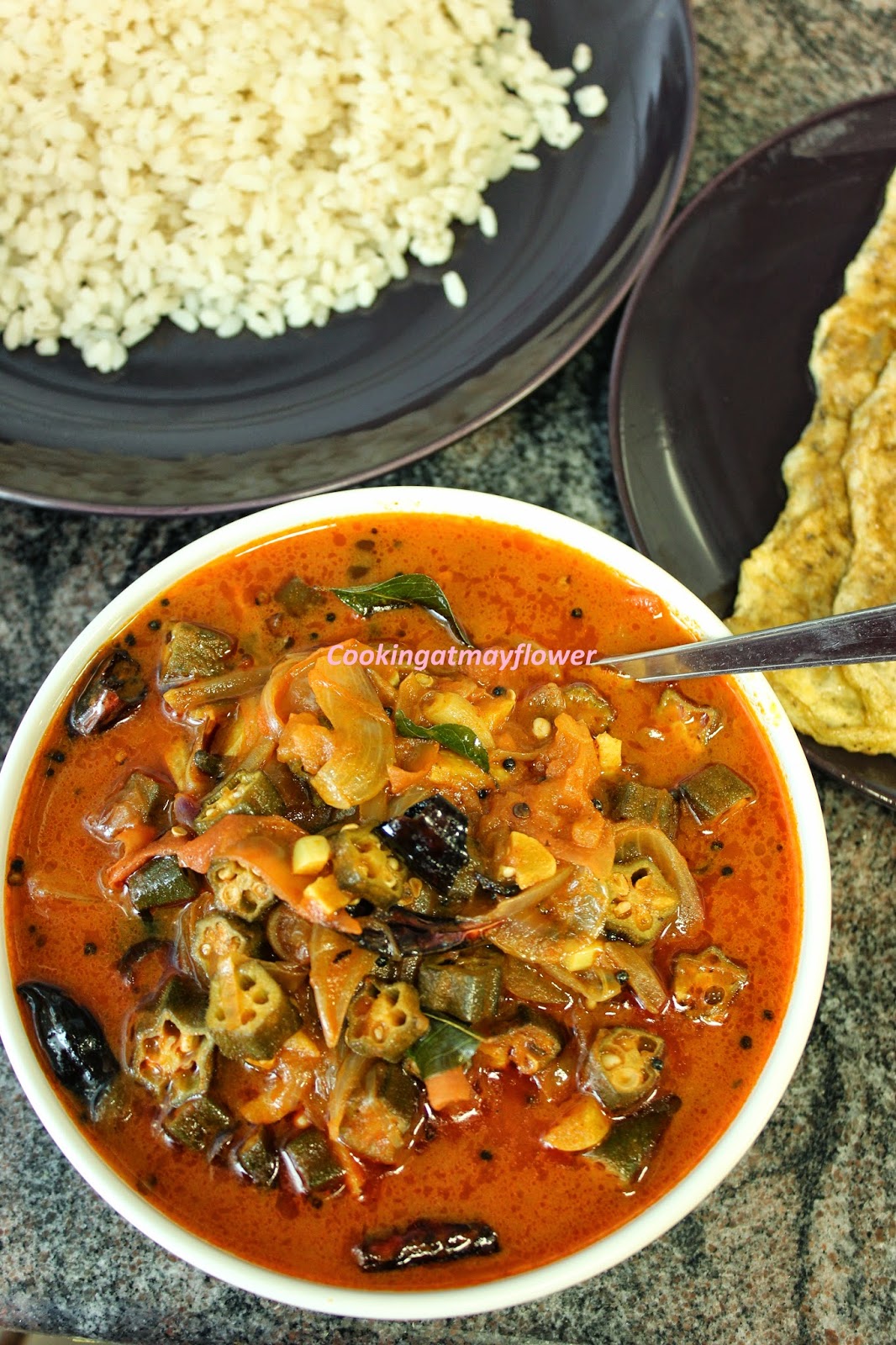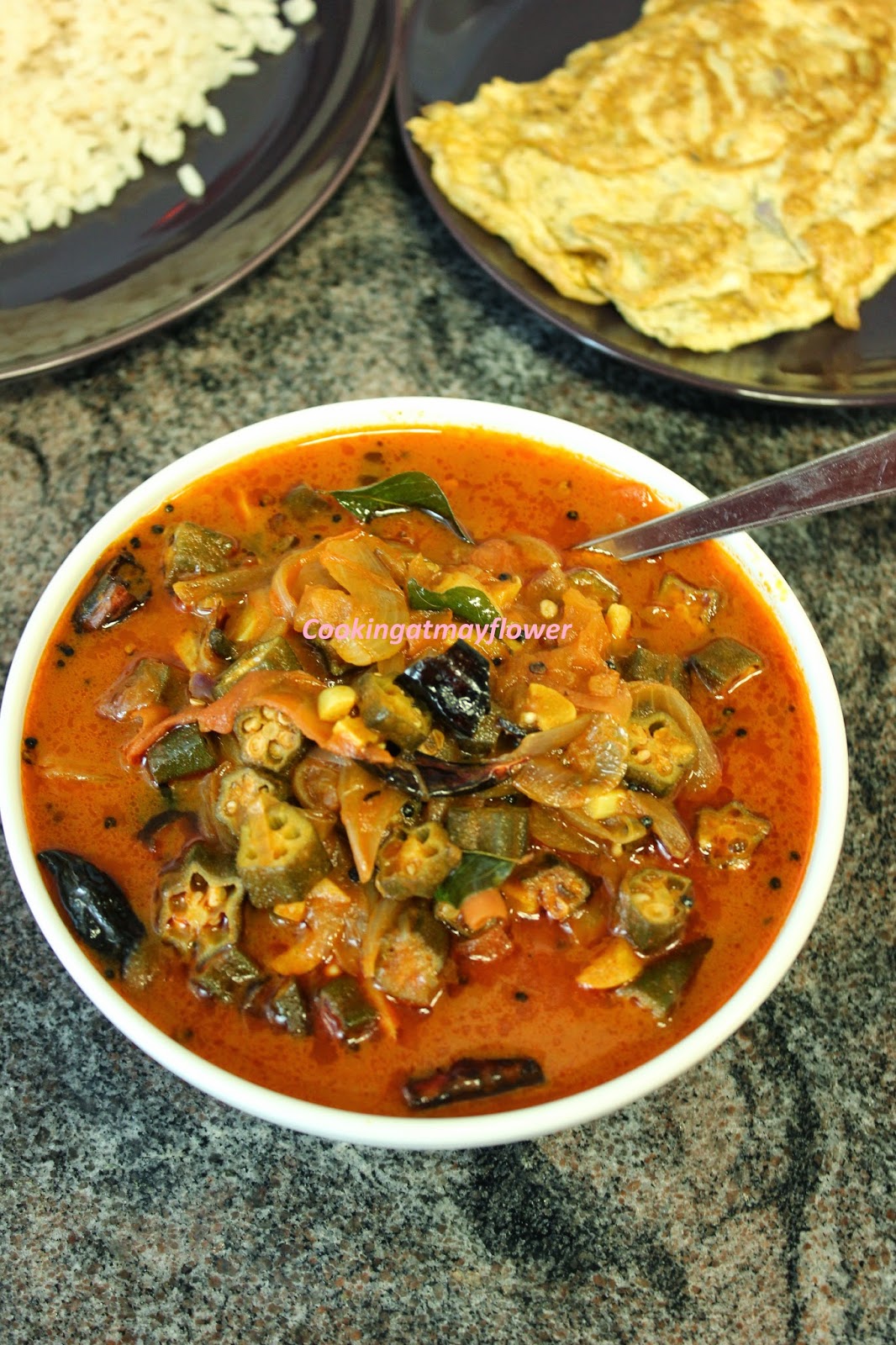 Ingredients
Recipe – Umi Abdulla


Ladies finger/Vendakka – 200 gm
Green chilli – 2 nos
Onion, sliced – 1 No
Tomatoes – 1 no
Chilli powder – 2 tsp
Turmeric powder – 1/2 tsp
Garlic, crushed – 4 cloves
Tamarind – a small lime size
Mustard seeds – 1/2 tsp
Curry leaves
Oil -3 tsp
Salt


Method
Cut ladies fingers in roundels.


Soak the tamarind in water. Squeeze out the juice. Set aside.


Heat 2 tsp oil in a pan. Add ladies finger and onion. Saute them till the sliminess reduces. Now add garlic, tomato, chilli powder, and turmeric powder. Saute them. Now add squeezed tamarind water and salt. Cook till it is done.


Heat 1 tsp oil in another pan. Splutter mustard seeds followed by curry leaves. Pour this to the above curry. This curry should not be too thick or thin. Transfer this to a curry bowl and serve immediately with rice.