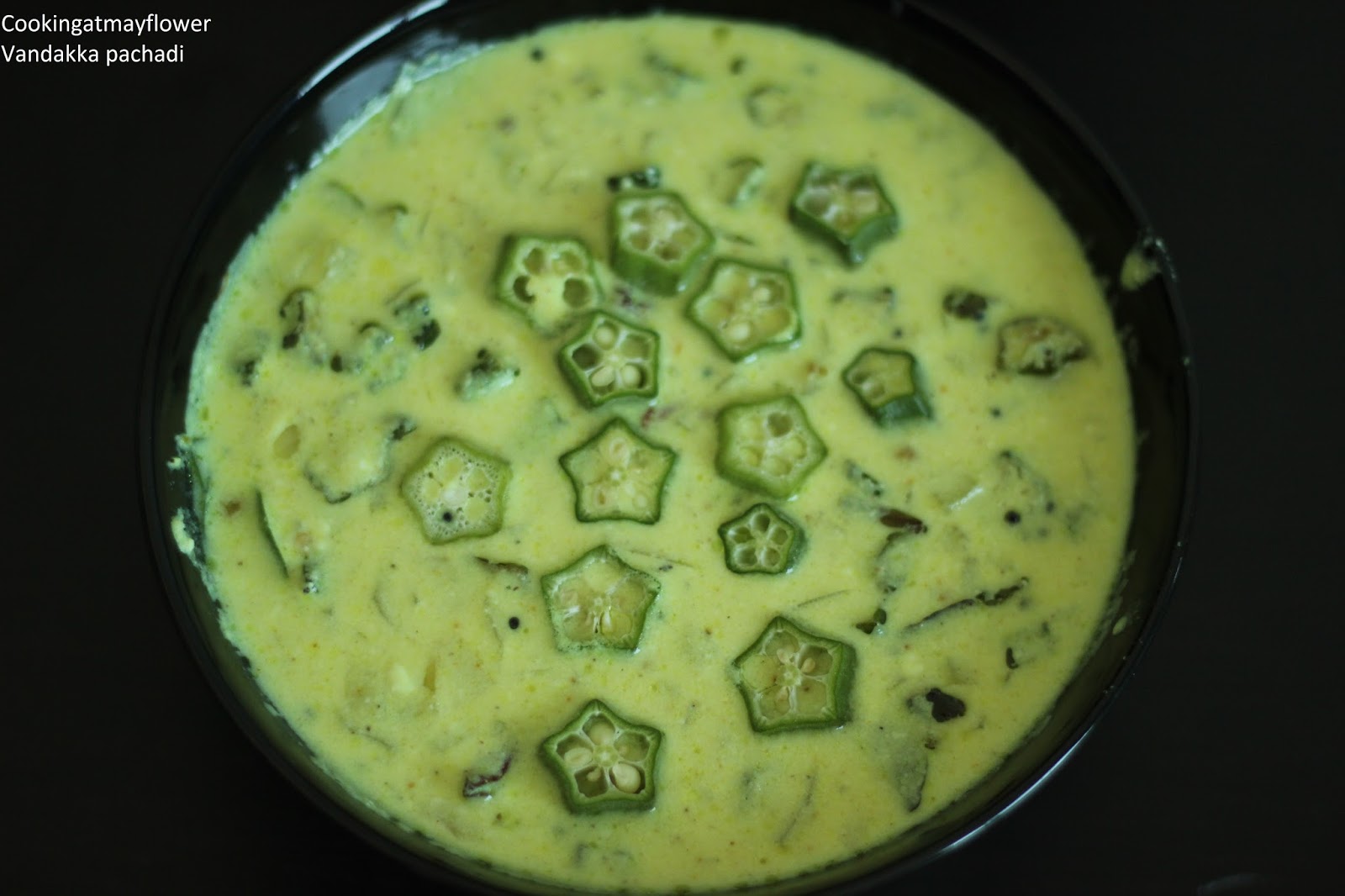 Ingredients


Ladies finger / Vendakka – 10 nos
Coconut oil – 1/2 cup
Grated coconut – 1/2 cup
Green chillies – 2 nos
Curd ( not very sour ) – 1 1/2 cup
Salt as needed
Dry red chillies – 2 nos
Mustard seeds – 1/2 tsp
Curry leaves


Method
Cut ladies finger in round shapes. Marinate the ladies finger with 1/4 tsp turmeric powder and 1/4tsp salt keep it for 15 minutes. Fry them light brown and crisp. Keep aside.
Grind grated coconut and green chillies..
Heat oil in a pan. Splutter mustard seeds, dry red chillies and curry leaves. Saute ground paste. Add curd to this (dont boil). Add fried ladies finger and transfer to a serving dish.