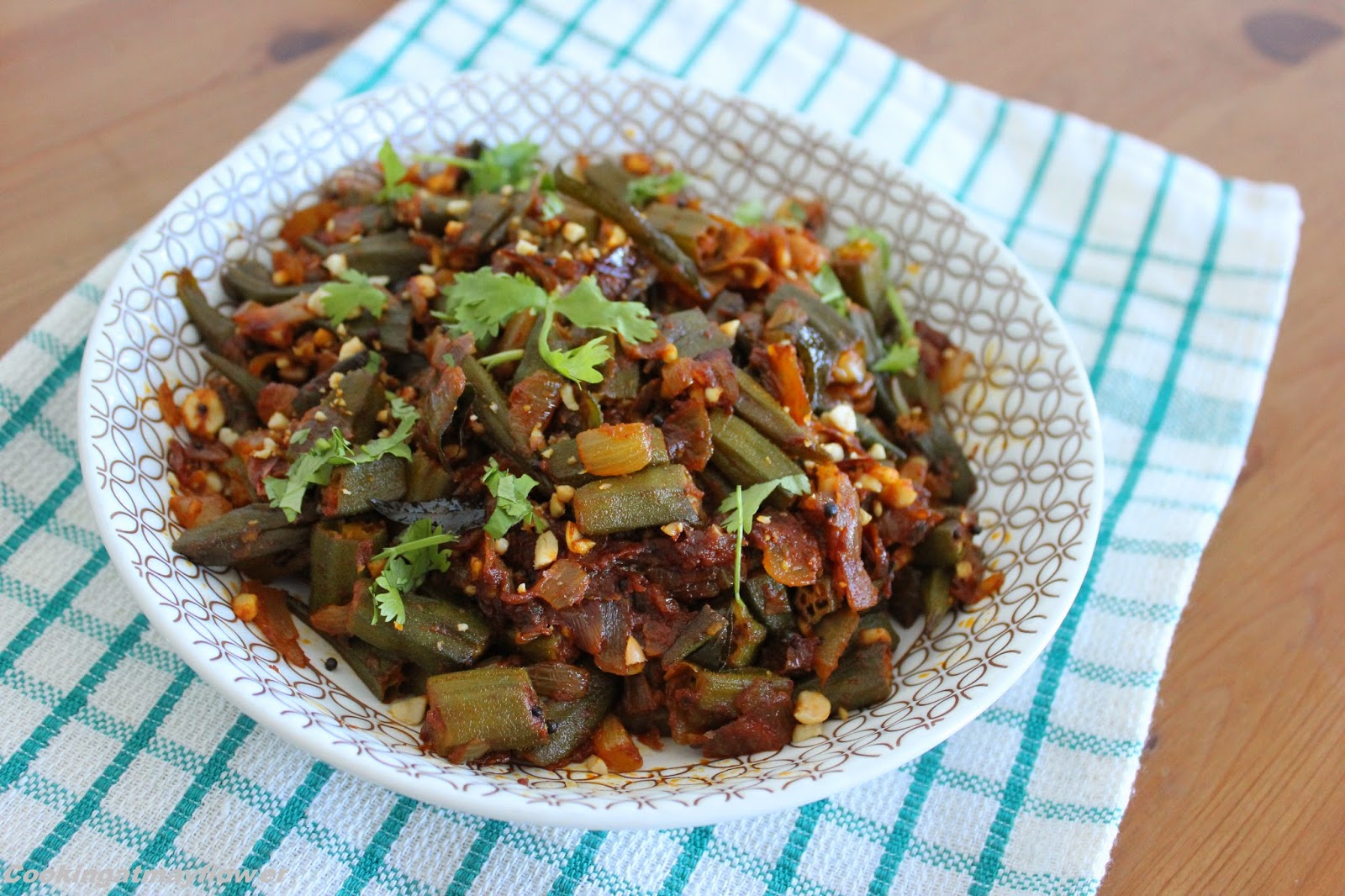 Quick and easy Bhindi masala for chappathi or rice.

Recipe source Sanjivkapoors tv cookery show.
Ingredients
Ladies finger / Vendakka – 250 gm
Onion – 3
medium
Chilli powder – 2 tsp
Coriander powder – 3 tsp
Turmeric powder – 1/4 tsp
Mustard seeds – 1/2 tsp
Tamarind pulp – 1tsp
Roasted peanut – 2 tbsp
Salt as needed
Oil as needed


Heat oil in a pan, splutter mustard seeds. Add onion chopped, curry leaves and ladies finger. Saute well.
Add salt and turmeric powder. Close the lid and and cook or 2 minutes. Now add coriander powder, chilli powder, 1 tsp tamarind pulp. Mix well and cook. Finally add roasted peanut crushed. Serve with coriander leaves.