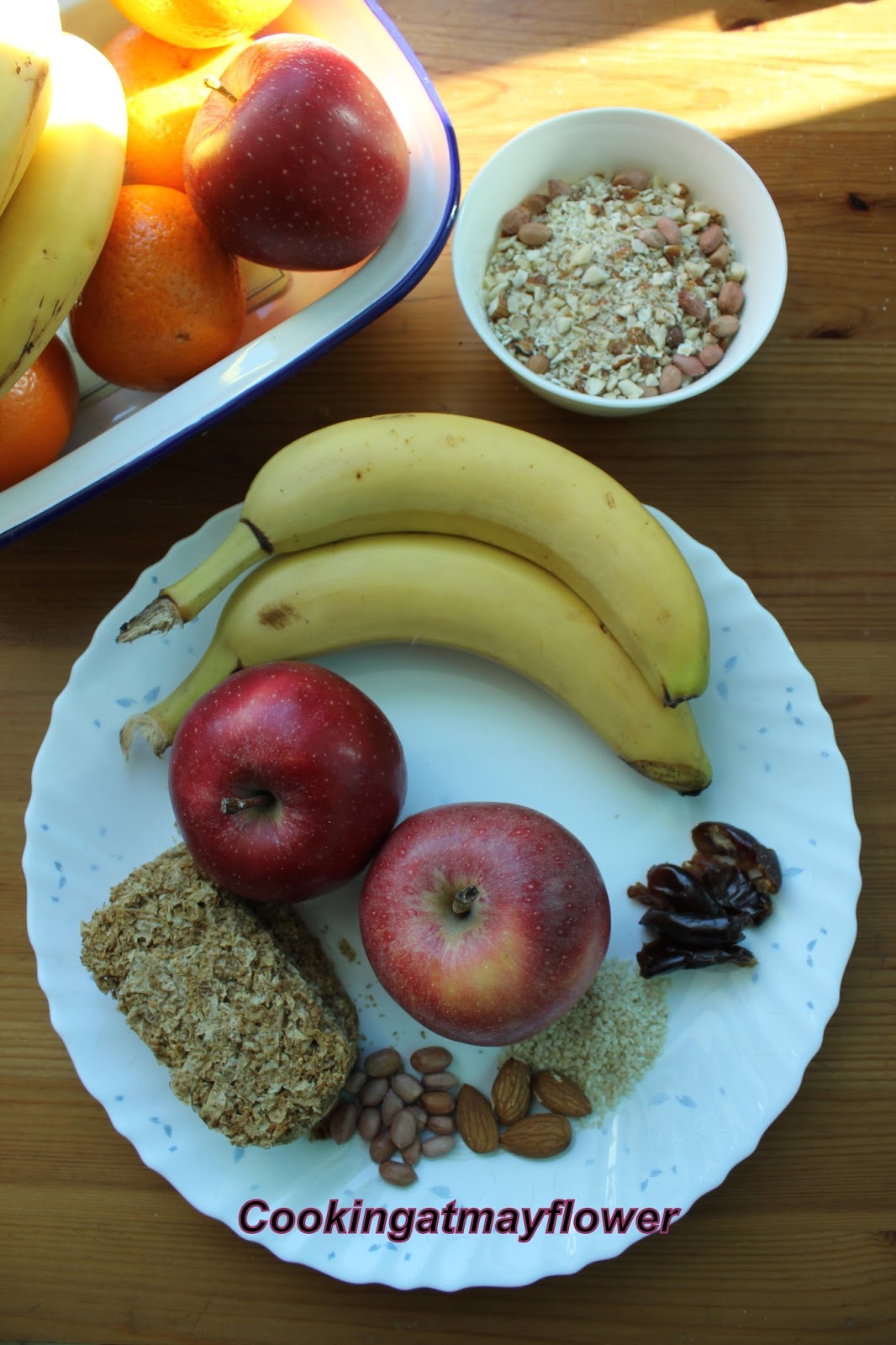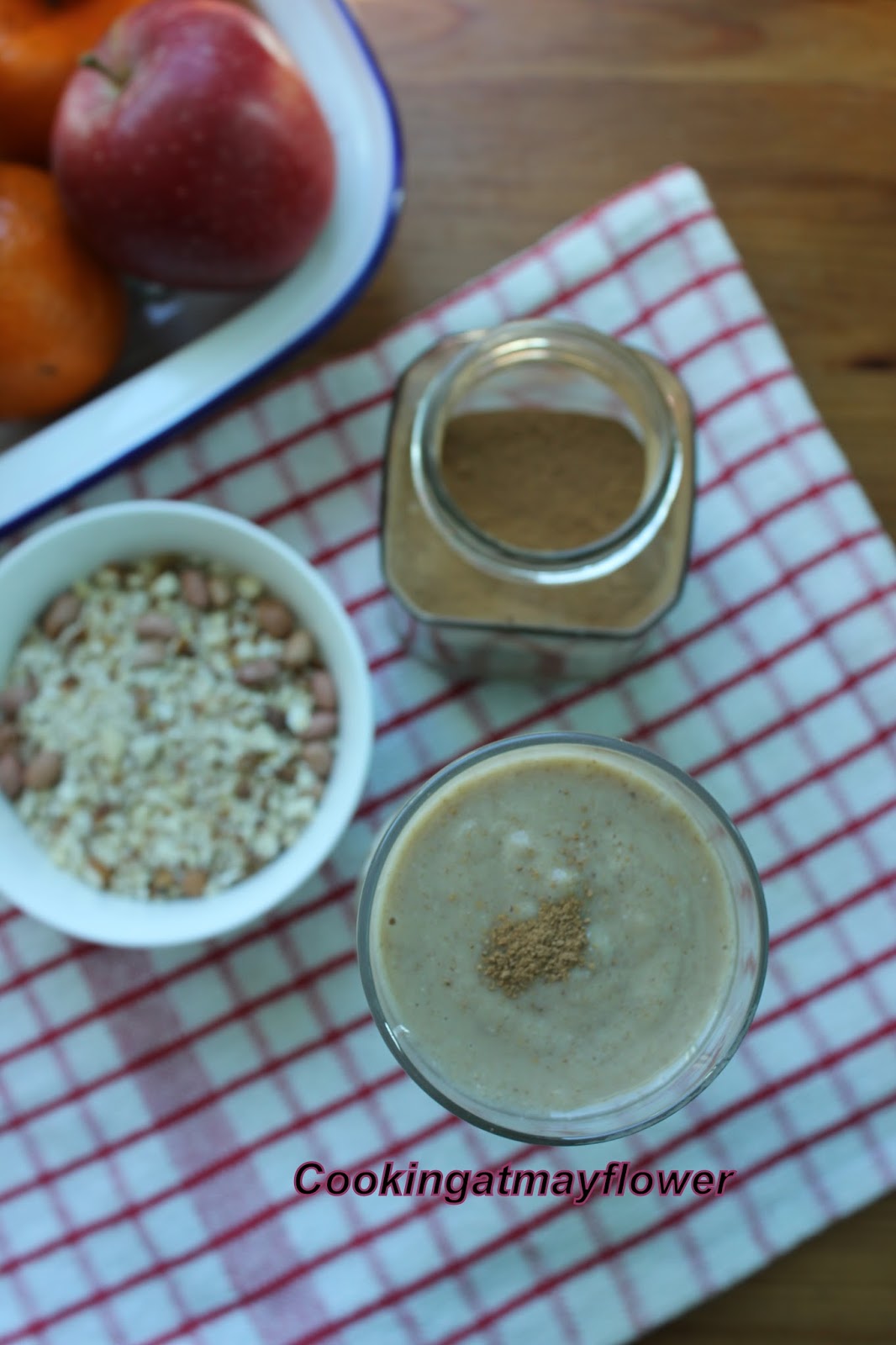 Weetabix fruit smoothie makes for a filling and power packed breakfast with fiber, sweetness from fruits and dates, creaminess from nuts and seeds and a subtle kick from cinnamon powder. It's ideal for busy lives and people on the go. Fill your smoothie jars and you are ready for a yummy morning.
Ingredients
Apple – 2 nos
Banana – 2 nos
Dates – 4
Peanuts – 1 tsp
Almonds – 1 tsp
Sesame seeds – 1 tsp
Weetabix/Oats – 2 slabs/1/2 cup
Cinnamon powder – 1/2 tsp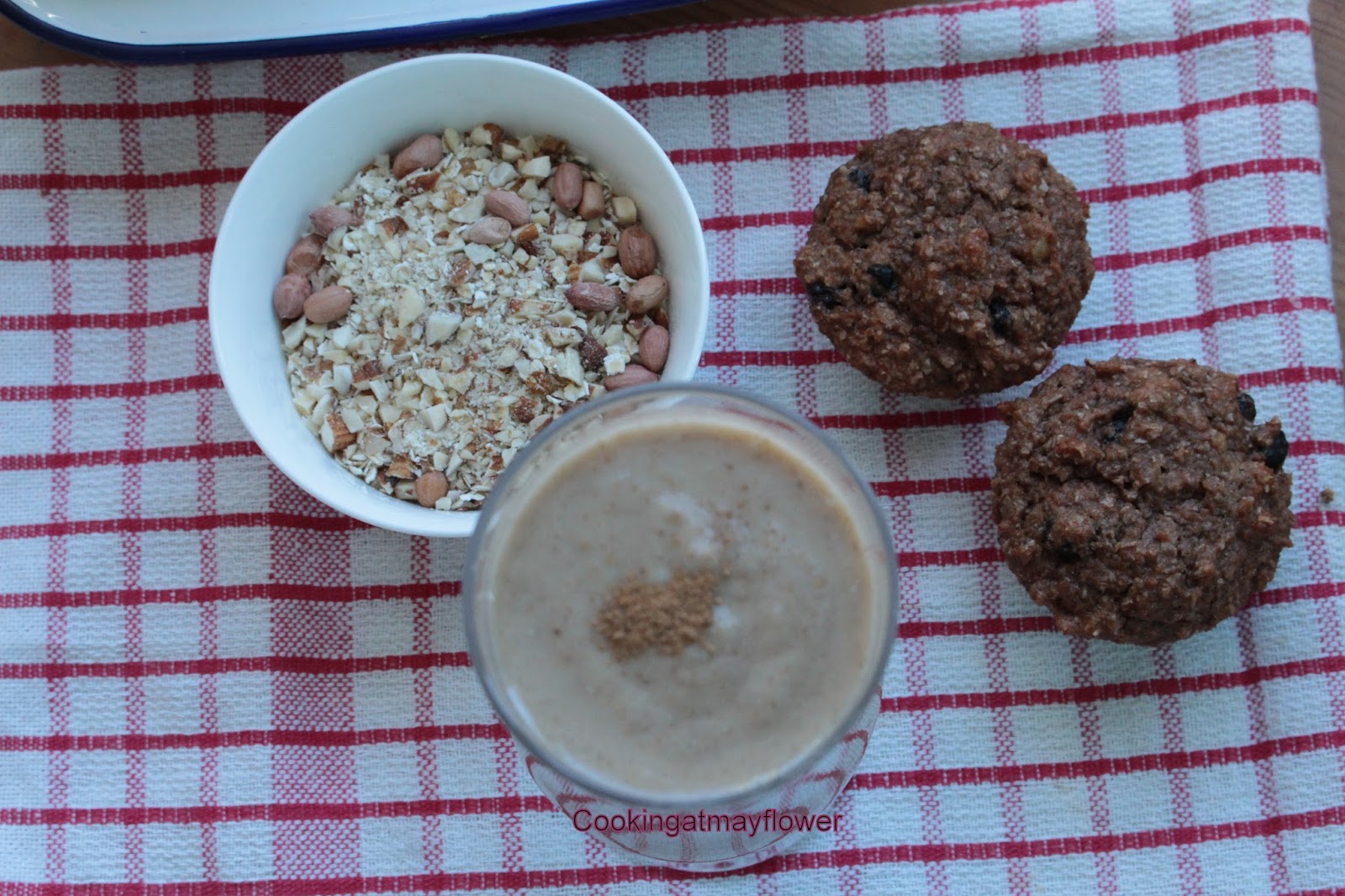 Method
In a blender, add 1 cup of water. To this, add apple, banana, dates, peanuts, almonds, sesame seeds, weetabix and cinnamon powder. Blend nicely. Serve this in glasses or jars.