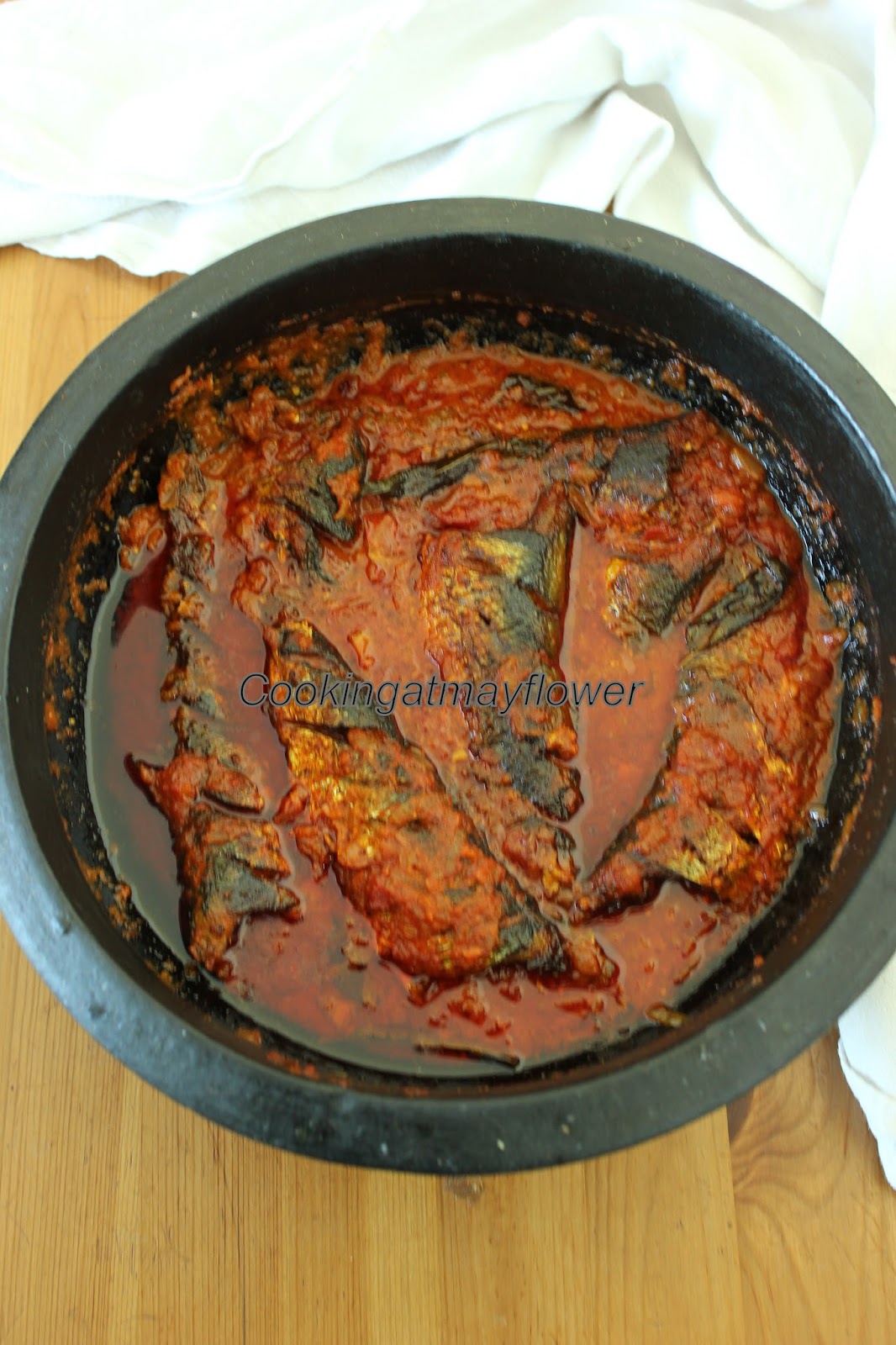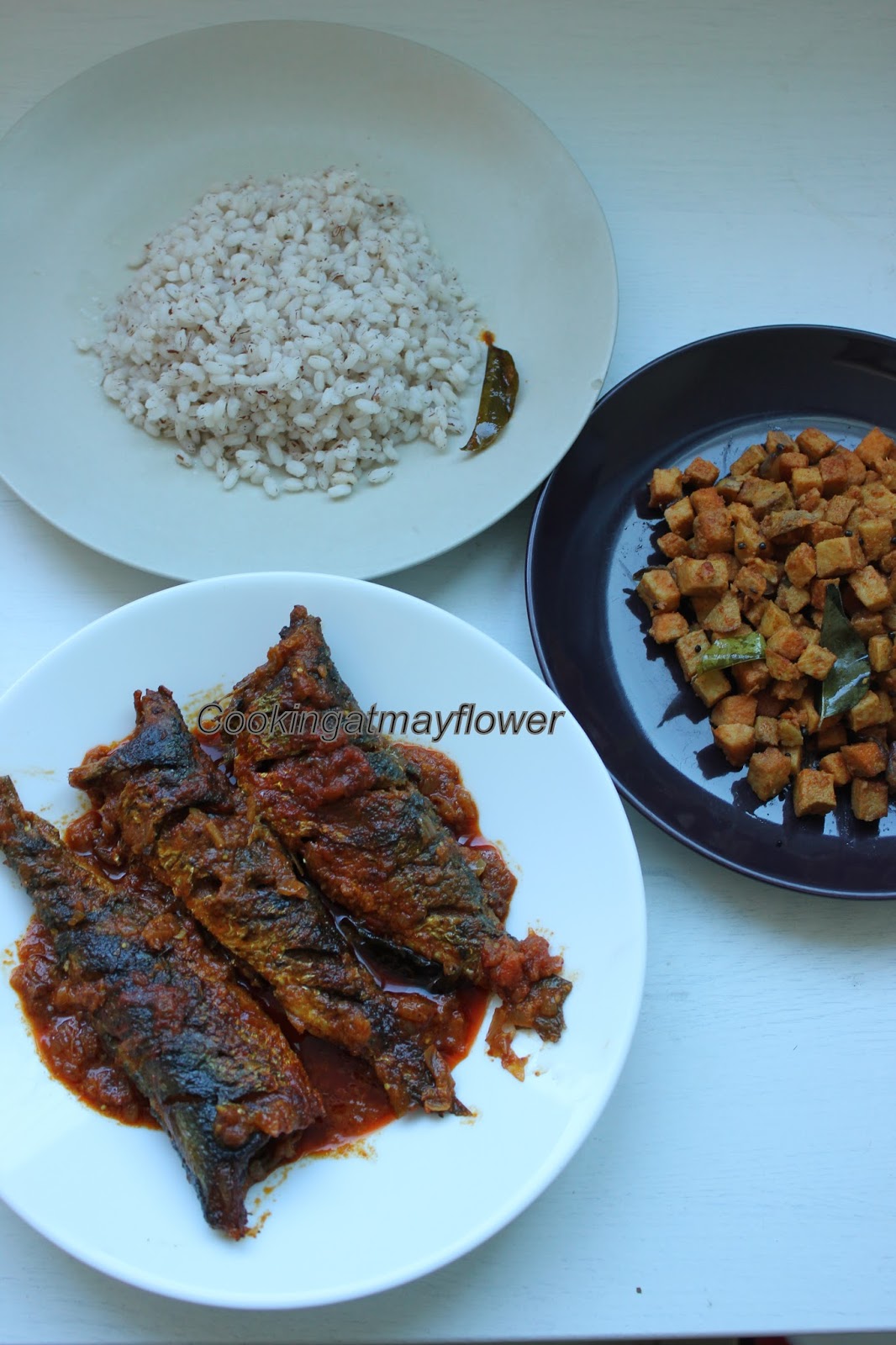 Pictured – Rice, chena ularthu, mathi pollichathu
The base of the curry is a blend of onion tomato mustard mixture, which lends a unique flavour. The use of earthern pot makes the sardine curry all the more tasty. I have posted before Kerala pearl spot wrapped in banana leaf, which uses banana leaf that gives distinct aroma and flavor and quite popular among tourists who visit Kerala. Vazhayila Karimeen pollichathu
Love Sardines !
Ingredients
Fish – 1 kg
For marination


Turmeric powder- 1/2tsp
Mustard seeds – 1/4 tsp
Salt as needed
For the gravy


Coconut oil – 1/4 cup
Onion, chopped – 1 cup
Tomatoes, chopped – 1 cup
Salt as needed
Chilli powder – 1 1/2 tbsp Kashmiri chilli + 1/2 tbsp chilli powder
Peppercorns- 1/4 tsp
Mustard seeds – 1 tsp
Shallots / Kunjulli- 6 nos
Garlic – 6 pods
Ginger – 1 inch piece
Cumin seeds – 1 pinch
Fenugreek seeds – 1 tsp
Vinegar – 2 tbsp or as needed
Sugar – 2 pinches
Thick coconut milk – 1/2 cup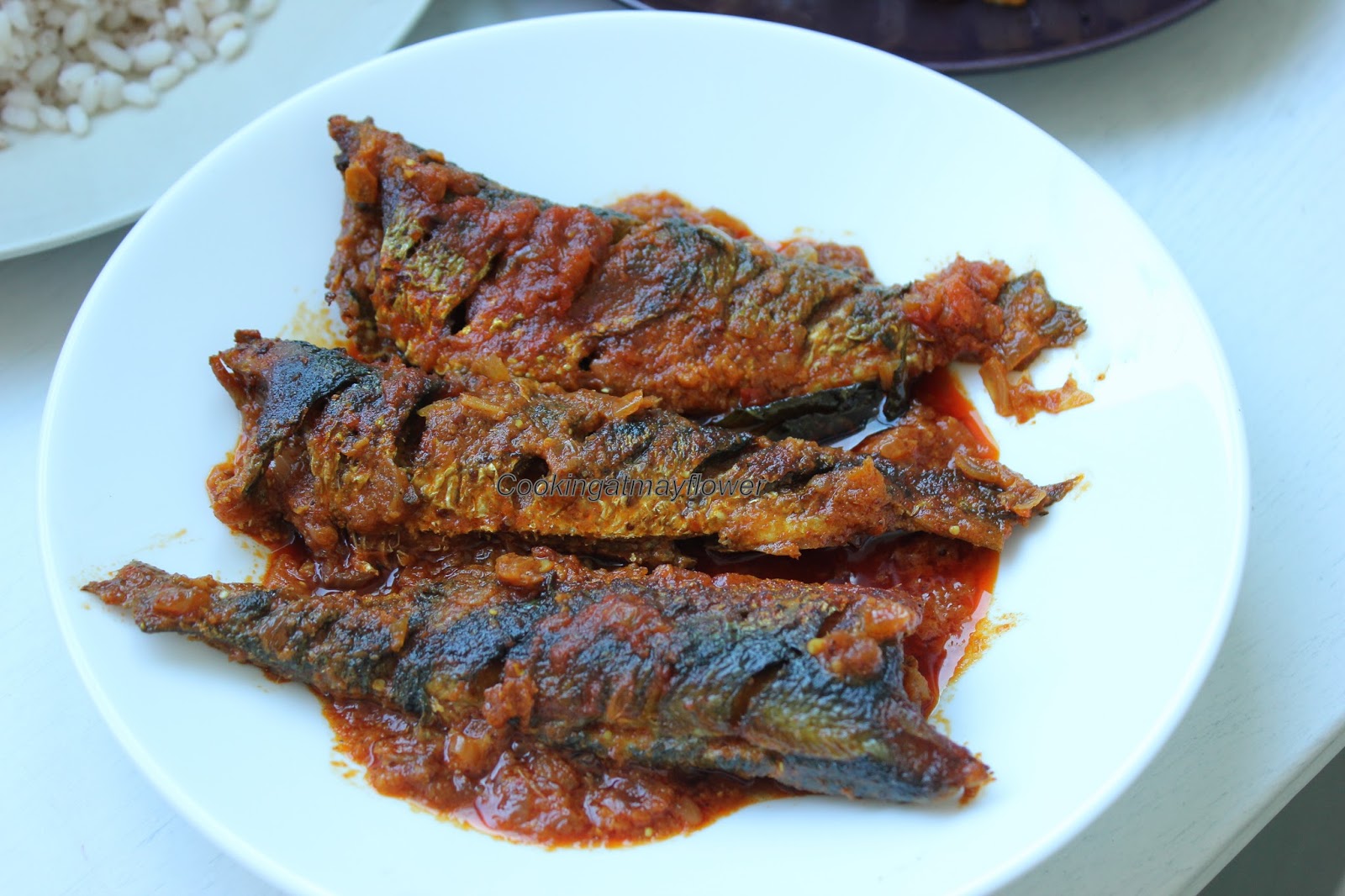 Method
Grind turmeric powder, mustard seeds, and salt to a smooth paste. Set aside the smooth paste.
Clean and slit fish. Marinate fish with the paste and set aside for 15 minutes.
Heat oil in a nonstick pan. In a medium low heat, shallow fry fish on both sides. Set this shallow fried fish aside.
Grind red chilli powder, peppercorns, mustard seeds, shallots, garlic, ginger, cumin seeds and fenugreek seeds. Set this paste aside.
Now pass the oil through a sieve to remove any fried specks of fish. Pour this sieved oil into an earthern pot along with the required amount of oil added in. Add onion and saute till it turns light pink. Now add chopped tomato. When tomatoes are all mashed, add the paste which is set aside. Saute till the oil starts to float on the surface. Add salt, vinegar, sugar, coconut milk and fish. Lower the heat and cook till all the water dries out and the gravy is well coated on the fish. Serve hot with rice.