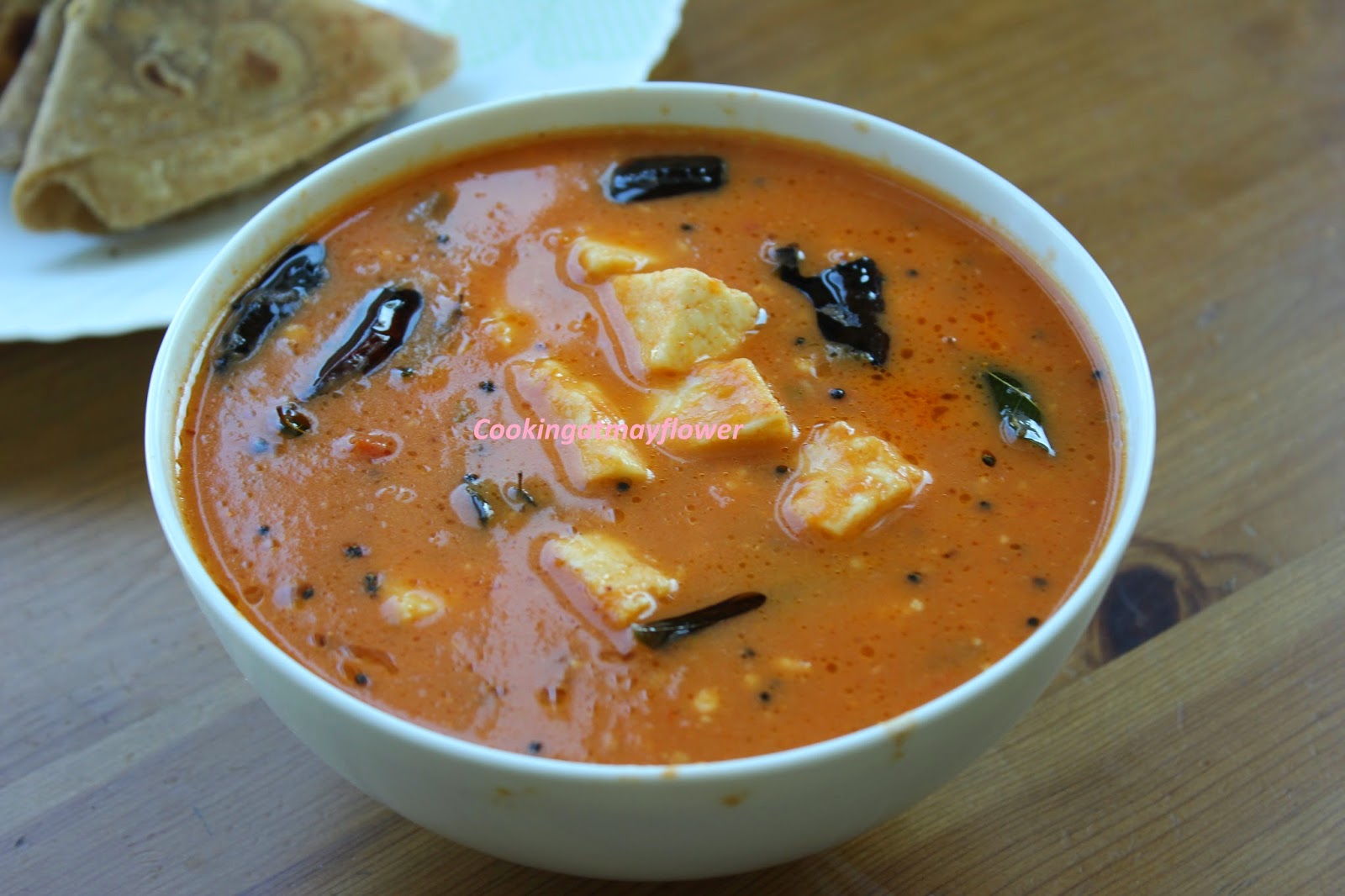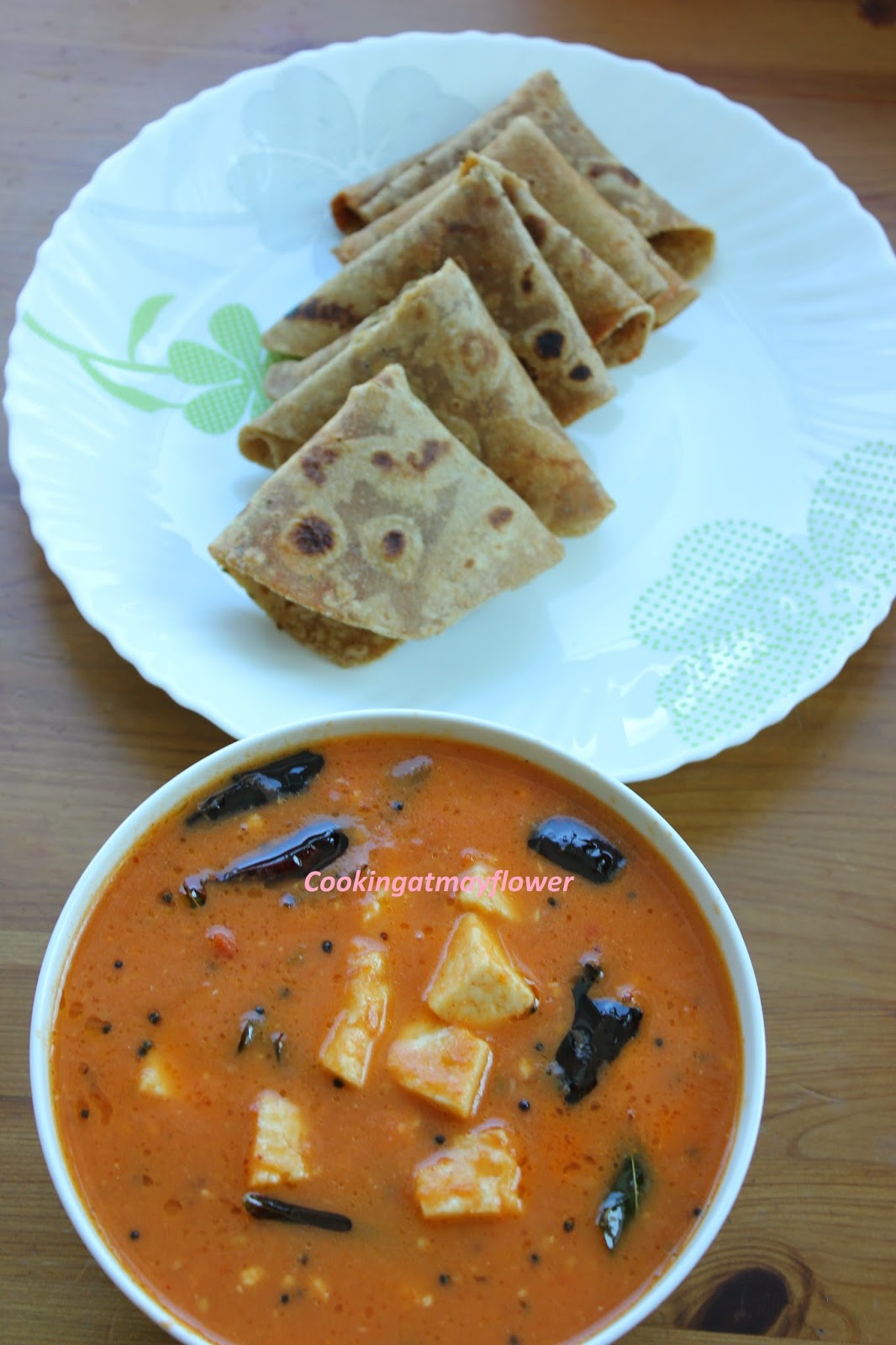 Ingredients


Paneer – 200 gm


Tomatoes, chopped – 4 nos


Green chillies, chopped – 2 nos


Garlic chopped – 8 – 10 flakes


Ginger chopped – 1 1/2 inch piece


Kashmiri chilli powder – 2 tsp


Coconut milk – 1/2 cup


Sugar – 1/2 tsp


Salt to taste


Ghee or oil – 2 tbsp


Mustard seeds – 1 tsp


Dry red chillies – 2 Nos.


Curry leaves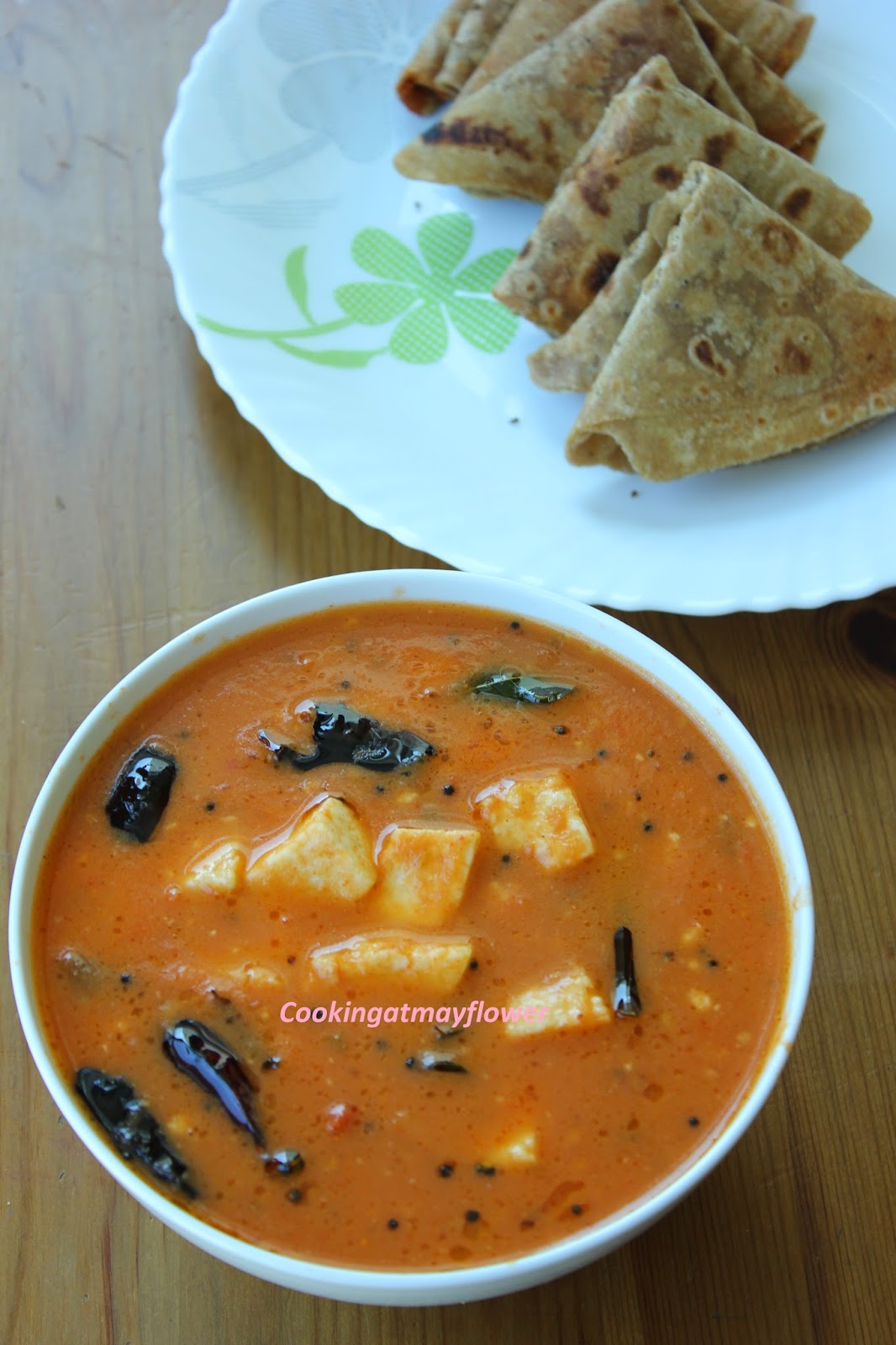 Method


Cut paneer into cubes.


Chop the tomatoes and green chillies,


In a pressure cooker boil together tomatoes, green chillies, ginger, garlic, and Kashmiri red chilli powder with 1 cup water on high flame to give 2 whistles. When the pressure is released and it is cold, puree them in a blender.
Put the tomato puree back in the pressure cooker, boil it, then add the coconut milk to it. Boil it.


Add the paneer pieces to it. Simmer for 4-5 minutes till gravy turns a little thick. Add sugar. Switch off the stove.


Heat 2 tbsp oil in a pan. Splutter mustard seeds and whole dried red chillies and curry leaves, Pour this over the curry.
Love Paneer ! Try this


Paneer poha