Leftover pineapple peels and cores after making pudding, juice, or pulissery? Worry not. Pineapple tops can be planted to grow more pineapples. Pineapple peels and cores can be used to make homemade wine perfect for Christmas season.
Recycling of food is a big thing now and it should be. My little one is into recycling and I am happy to note that they are made aware of it at this tender age. It takes a lot of practice to develop the habit of food waste management. Food waste management done in a proper way helps with our family budget as well as environment.
Cooking with skin and peels in your mind?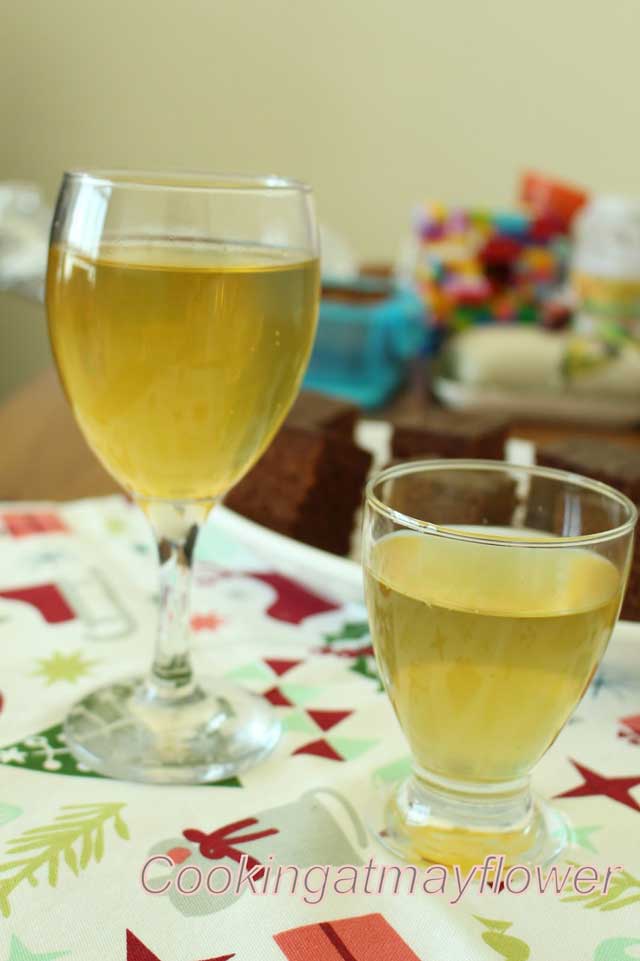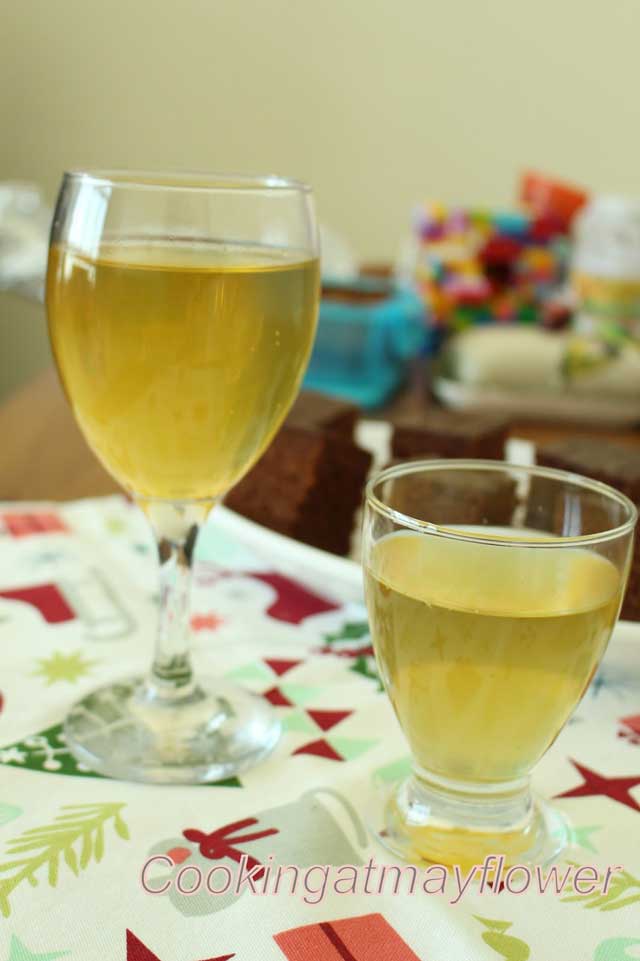 Ingredients
Pineapple peel and core, cut into pieces – 1 big pineapple
Sugar – 3 cups
Water – 5 cups
Yeast – 1/8 tsp
Cloves – 3 nos.
Cinnamon – 1-inch piece
Method
Wash pineapple with peel on using clean water. Using a knife, remove the pineapple peels and core of the pineapple. Now, chop the pineapple peels and core.
Boil water in a pan. Set aside to cool. Place the chopped peels and core in a glass jar or bharani. Add water, sugar, yeast, cinnamon, and cloves. Stir well. Close the lid of the jar. Now cover the lid with a cloth and secure tightly with a string. Keep the jar in a cool dark place. On the 3rd day, open the jar and stir well. Again, on the 5th and 7th day, open the jar and stir well. On 10th day, open the jar and strain the wine and throw out all the peels and sediments accumulated on the strainer. Fill the wine in bottles. Wine will look cloudy at this stage. Keep it undisturbed for another 21 days. On 22nd day, open the jar, and you can see the cloudiness of wine is no more as the sediments have all settled down on the bottom of the jar. The wine will look clear. Serve the wine without disturbing the sediments, i.e, don't shake the bottle.