Soya chunks are a great alternative to meat for the vegetarians to meet their nutritional requirements. A rich source of protein, they are good for heart, bones and reduce menopausal symptoms.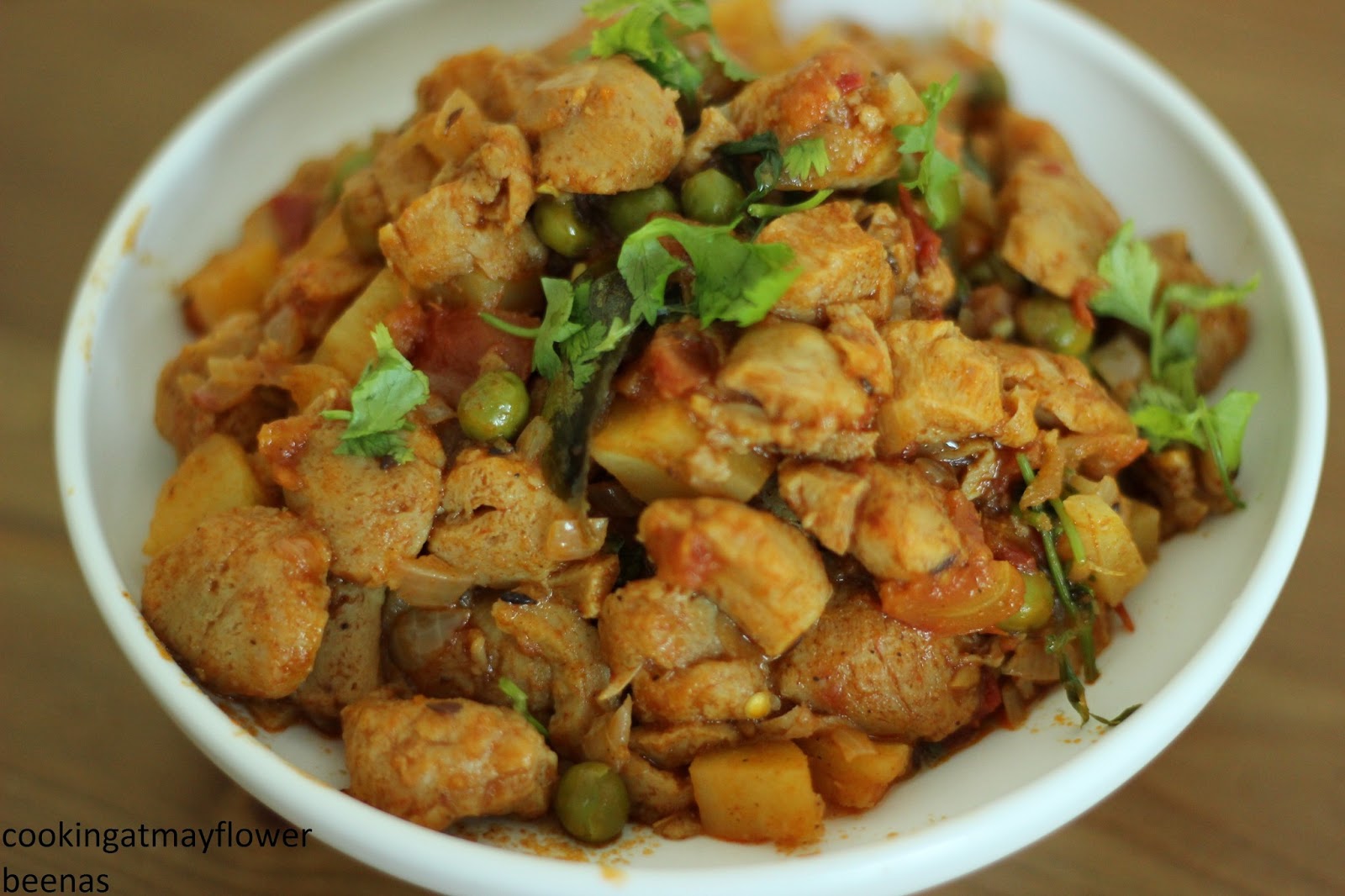 Ingredients


Soya chunks – 2 cups
Potato – 1 no
Green peas – 1/4 cup
Onion finely chopped – 2 nos
Tomato chopped – 2 nos
Green chillies – 2 nos
Ginger chopped – 1 tbs
Garlic – 1 tbs
Coriander powder – 2 tsp
Chilli powder – 1 1/2 tsp
Turmeric powder – 1/4 tsp
Garam masala powder – 1 tsp
Cumin seeds – 1 tsp
Coriander leaves – 1/4 cup
Salt to taste
Oil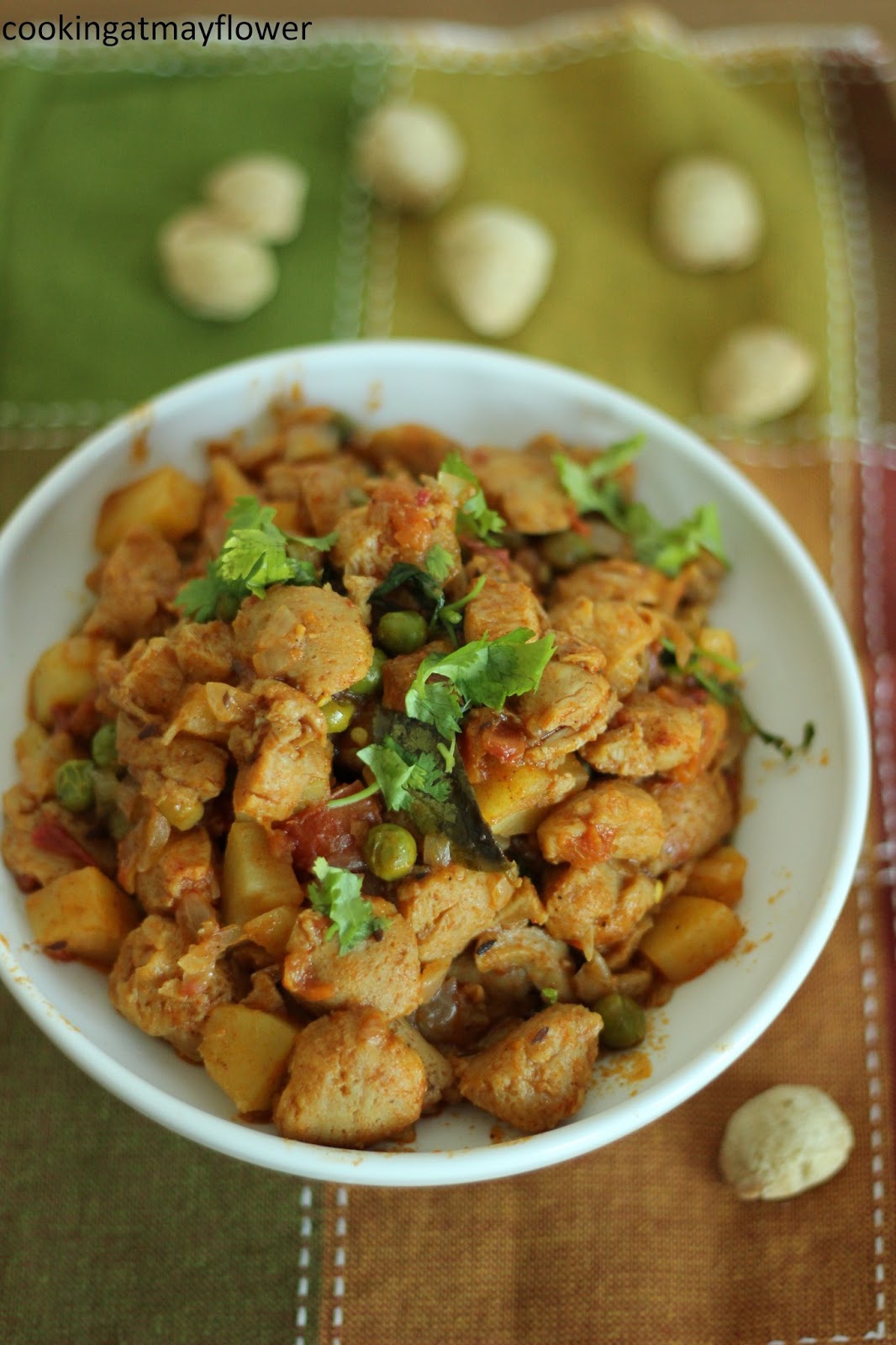 Method


Wash soya chunks and pressure cook along with water and salt till 2-3 whistles. Drain the water and squeeze the chunks to remove any excess water. Keep this aside. Cut the potatoes into cubes. Grind green chillies, ginger and garlic.
Heat oil in a pan, splutter cumin seeds. Saute onions. When onions turn light brown, add ground chilly, ginger and garlic paste. Now add chopped tomatoes. When the oil starts to appear on the top, add coriander powder, chilli powder, turmeric powder, garam masala. When it is sauteed, add soya chunks. Mix well. Now add potatoes, water, and salt. Close the lid and let it cook. When it is almost cooked, add frozen peas. When the gravy thickens, add coriander leaves. Switch off the stove. Serve with chapathis.
Love soya! Check our recipes
Soya chunks and sweet potato cutlet