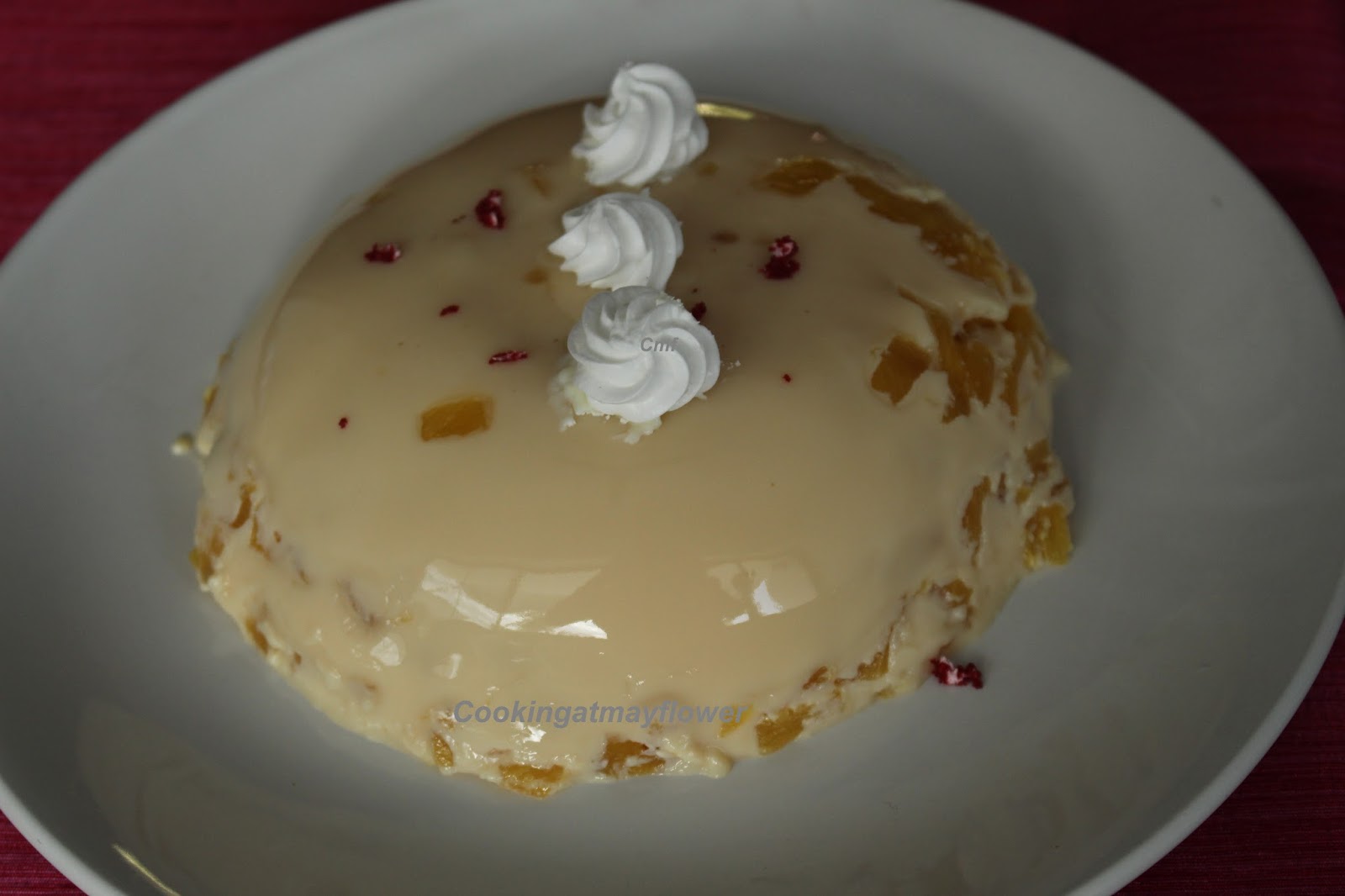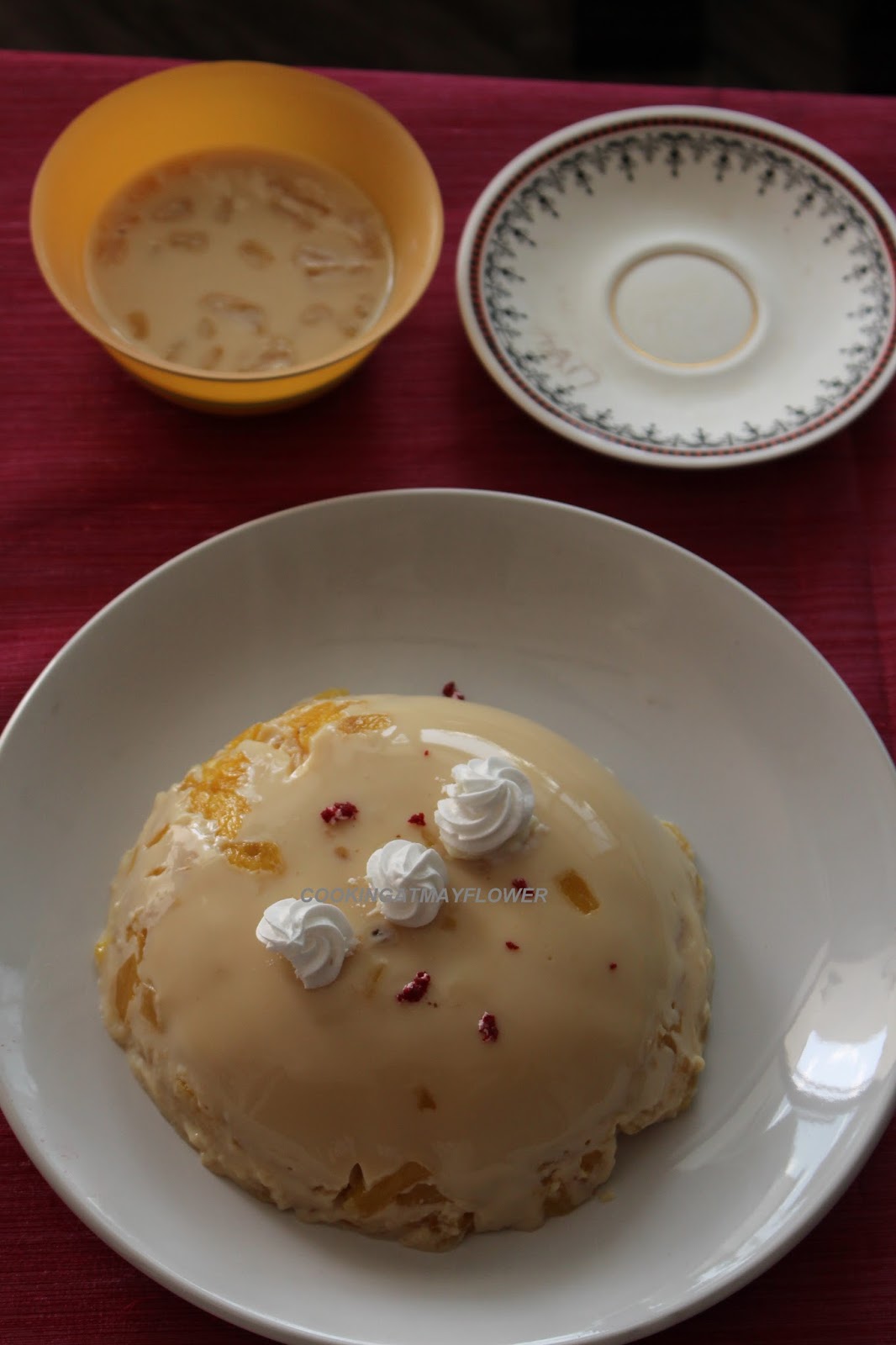 A simple delicious Pineapple pudding made by adding milk, pineapple and china grass. It is a perfect recipe for parties and kids.



Ingredients


Ripe pineapple, cut into small pieces – 1 no (small)
Sugar – 2 tbsp
Condensed milk – 1 tin
Milk – 750 ml
Vanilla essence – 1/2 tsp
China grass / agar agar – 8 gm
Water – 1/2 cup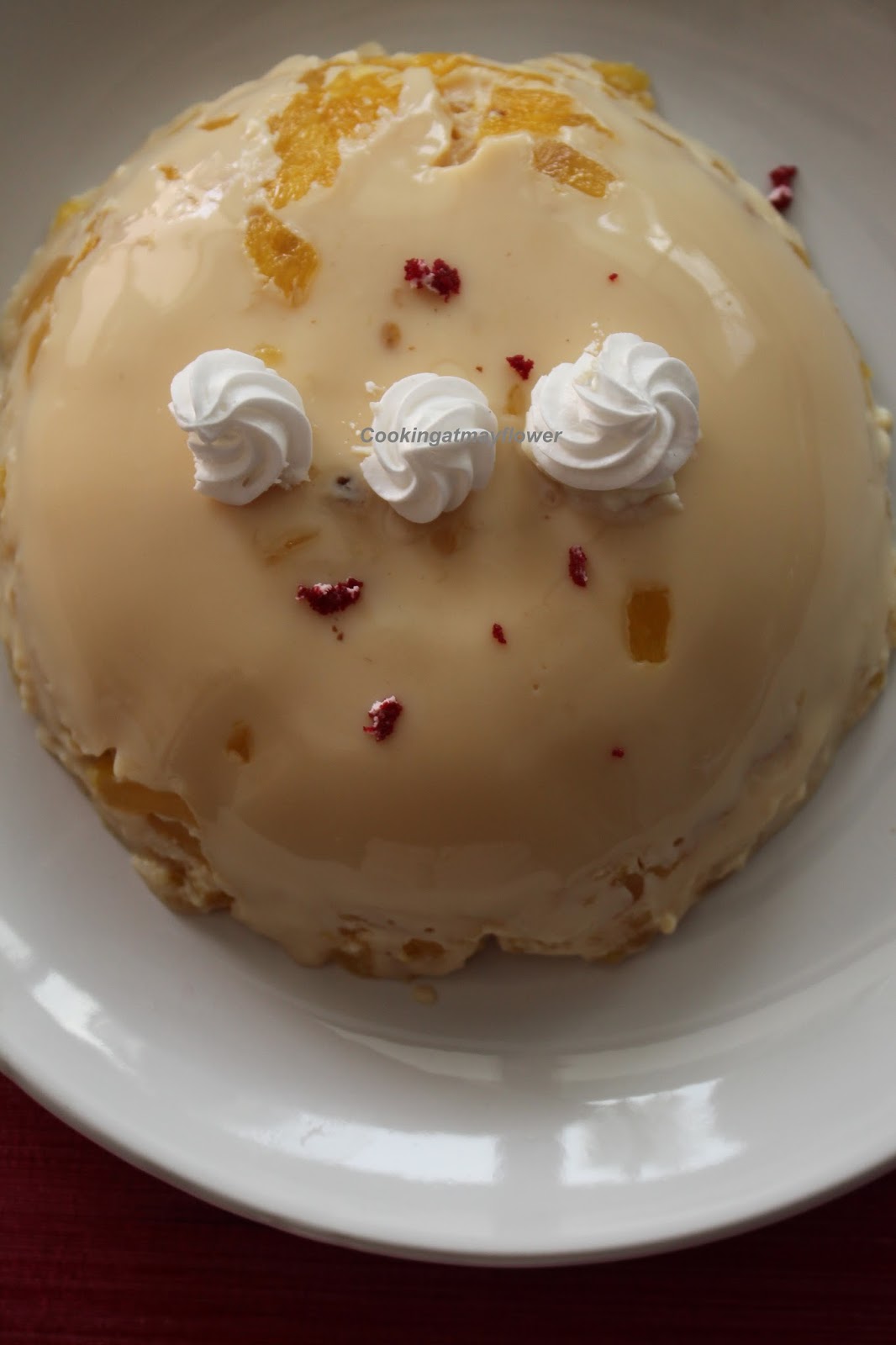 Method


In a pan add pineapple pieces and 1 tbsp sugar and cook till water dries up. keep aside.


Soak china grass 1/2 cup water for 10 minutes.


In a pan, boil milk and milk maid . Set a side. In another pan add soaked china grass with water stir so they melt well. Now pass the melted china grass through a sieve and add it to the milk and milkmaid mixture. Add vanilla essence. In a Pudding bowl, spread Pineapple pieces on the bottom and sides, Pour the milk china grass mixture on top of the pineapple.


Keep in refrigerator for 6 hours . Once it is set, decorate according to your liking.